Inclement weather continues to strand thousands of Burning Man attendees in the Nevada desert. 
Attendees of the 70,000-strong event were ordered to begin sheltering in place on September 2nd after a heavy rainstorm leveled the grounds of Black Rock City. There is additionally an ongoing investigation surrounding the death of one on the waterlogged playa grounds.
For those still sheltering on the grounds, Burning Man's organizers have published a timely "2023 Wet Playa Survival Guide" with tips and critical information for those still onsite.
The latest update, posted at 9am local time on Monday, suggests that the exodus from the grounds was set to begin around noon. This process has reportedly already started, and while the grounds are in a variable state of drying, some vehicles are continuing to struggle through the mud. The vehicular exit pathway is accessible by way of an unpaved, five-mile dirt road.
Scroll to ContinueRecommended Articles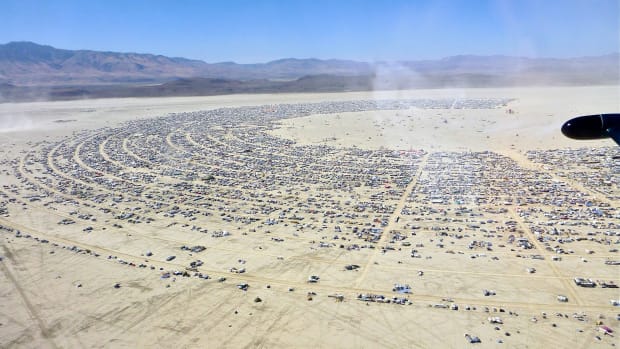 NEWSBurning Man Organizers Publish "Survival Guide" for People Stranded in Black Rock City
Extraction from Burning Man has begun effective Monday, September 4th as inclement weather continues to strand thousands in the Nevada desert.
By Cameron SunkelSep 4, 2023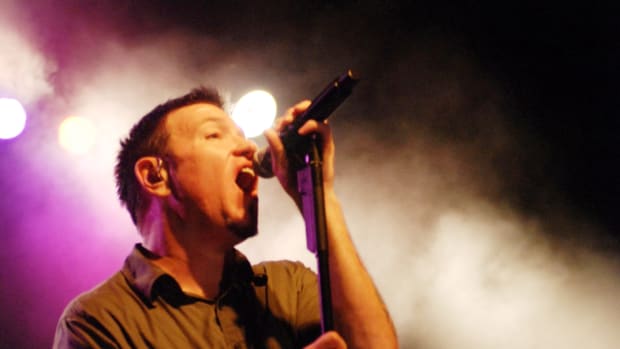 NEWSSteve Harwell, Smash Mouth Lead Singer, Dead at 56
"A larger than life character who shot up into the sky like a Roman candle."
By Jason HefflerSep 4, 2023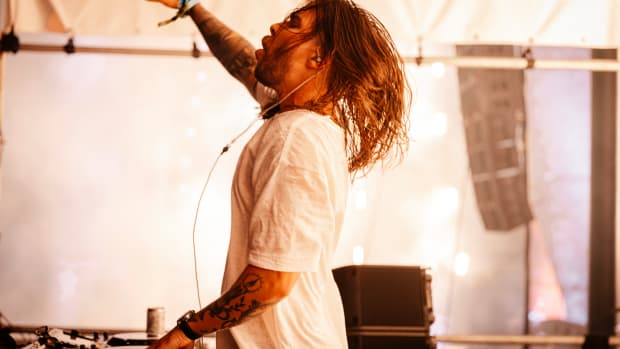 EVENTSSeven Lions Headlining "STACKED" Lineup in Vancouver
Seven Lions will be joined by members of his venerated Ophelia Records label.
By Shakiel MahjouriSep 4, 2023
For those who have not yet started their extrication, the guide urges to consider delaying their exit until Tuesday, September 5th in order to mitigate risks of congestion. As of 7pm on Monday, the wait time to exit Black Rock City was seven hours "and climbing," according to organizers. Attendees are also being discouraged from exiting Black Rock City on foot towards County Road 34.
The survival guide is currently being updated regularly with the latest information from organizers as it arises.
Tagsterms:Burning Man

By Cameron Sunkel
Sign up for our