What better way to spend Halloween than dancing under a lush and enchanting full moon?
Set to celebrate its 10th anniversary with an electrifying lineup, Suwannee Hulaween will return to the Spirit of the Suwannee Music Park in Live Oak, Florida from October 26th to 29th. The milestone celebration also just so happens to fall on a full moon, meaning attendees will be spending the "Full Moon Family Reunion" with its most massive and genre-crossing lineup to date.
To celebrate its decade-long success as one of the last truly independent, large-scale music festivals in the country, Hulaween will welcome over 90 acts that cover all corners of the dancefloor, including electro-soul pioneer Pretty Lights and dance music heavyweights Elderbrook, Big Wild, Giolì & Assia, Eprom, BLOND:ISH, Moore Kismet, Channel Tres, Lab Group and John Summit.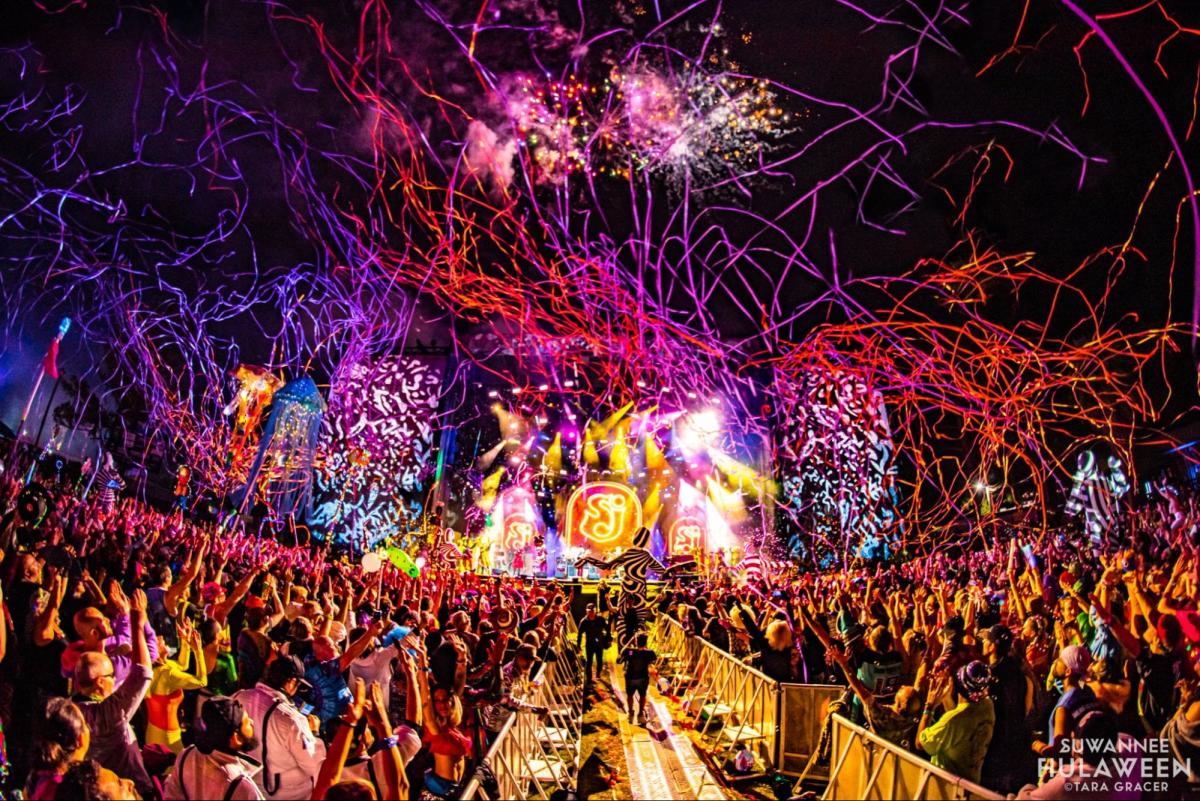 Tara Gracer
Along with electronic music, the festival is known for curating dynamic lineups that cross over into jam, indie, bluegrass, funk and hip-hop. This year's lineup also features The String Cheese Incident, Trey Anastasio Band, Goose, Mt. Joy, Pigeons Playing Ping Pong, Smino, Les Claypool's Fearless Flying Frog Brigade and Dispatch, among others.
With less than 100 days until the 10th annual Hulaween, we asked some of the festival's vets to recount their favorite memory and past performance.
SoDown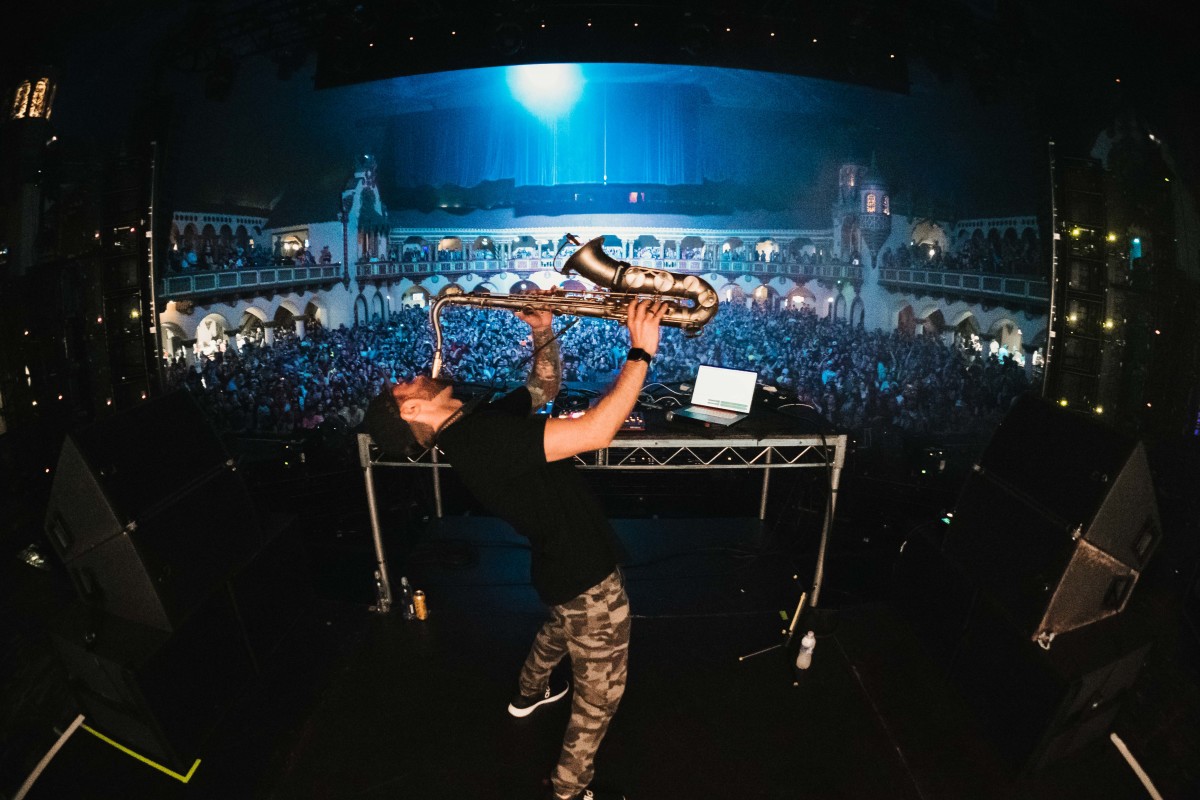 c/o Press
I played the silent disco years ago, and I was dressed up as a nun. The energy was amazing and they didn't have enough headphones for everyone who wanted to get in. After the set, I walked around the festival solo, and the vibes were absolutely buzzing! I went and danced the night away and explored the festival grounds. It's been one of my favorite festivals ever since!
One of my favorite sets was seeing Manic Focus years ago and the crowd was electric. It was so cool to feel the energy there. There is a special vibe at Suwannee and I can't wait to be back and rock it!
NotLö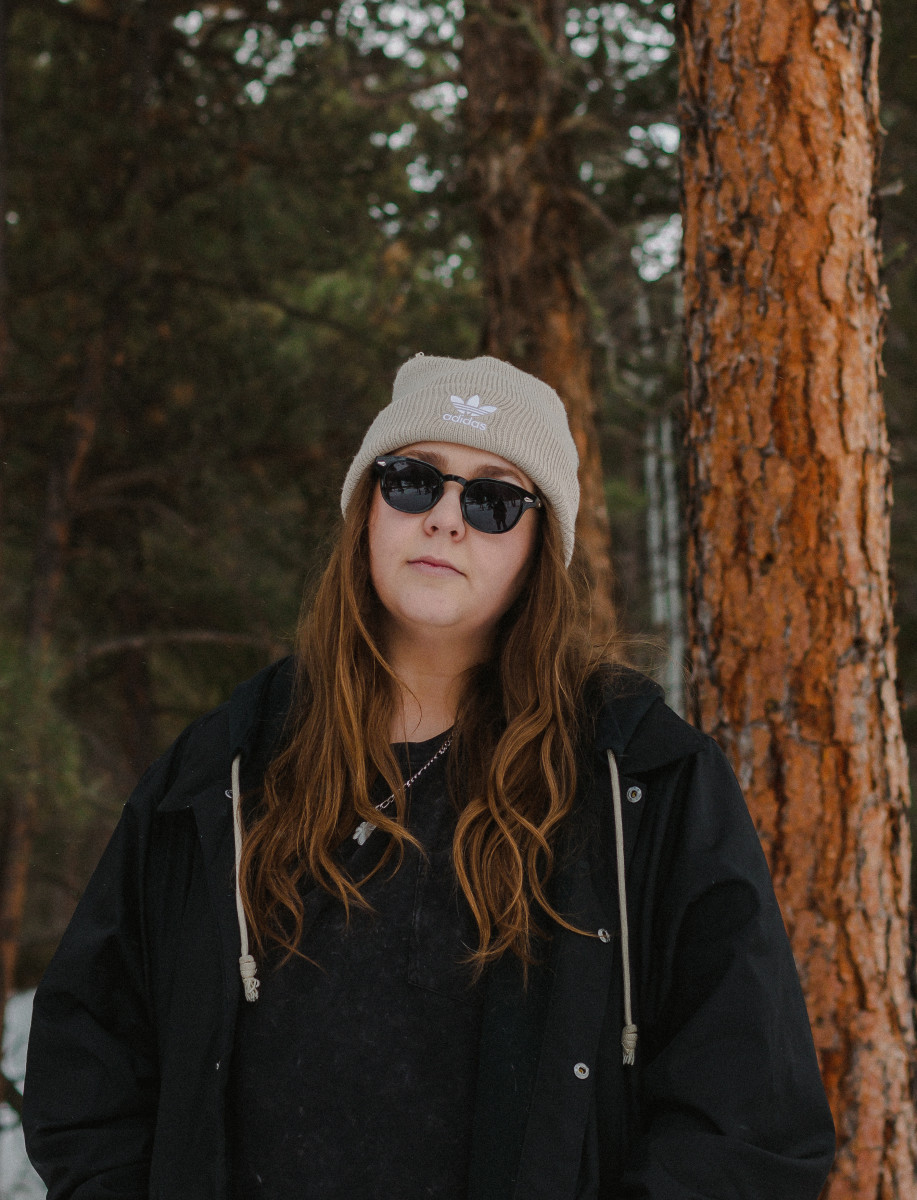 Natalia Martinez
My favorite Hulaween memory would definitely be the moment I first experienced Spirit Lake. That weekend, I met my best friends that I am still very close with today! My first Hula was in 2017, and that weekend confirmed it being my favorite festival. 
My favorite set at Hulaween was Flying Lotus. I had never seen to one of his performances, and it absolutely blew me away!
Rohan Solo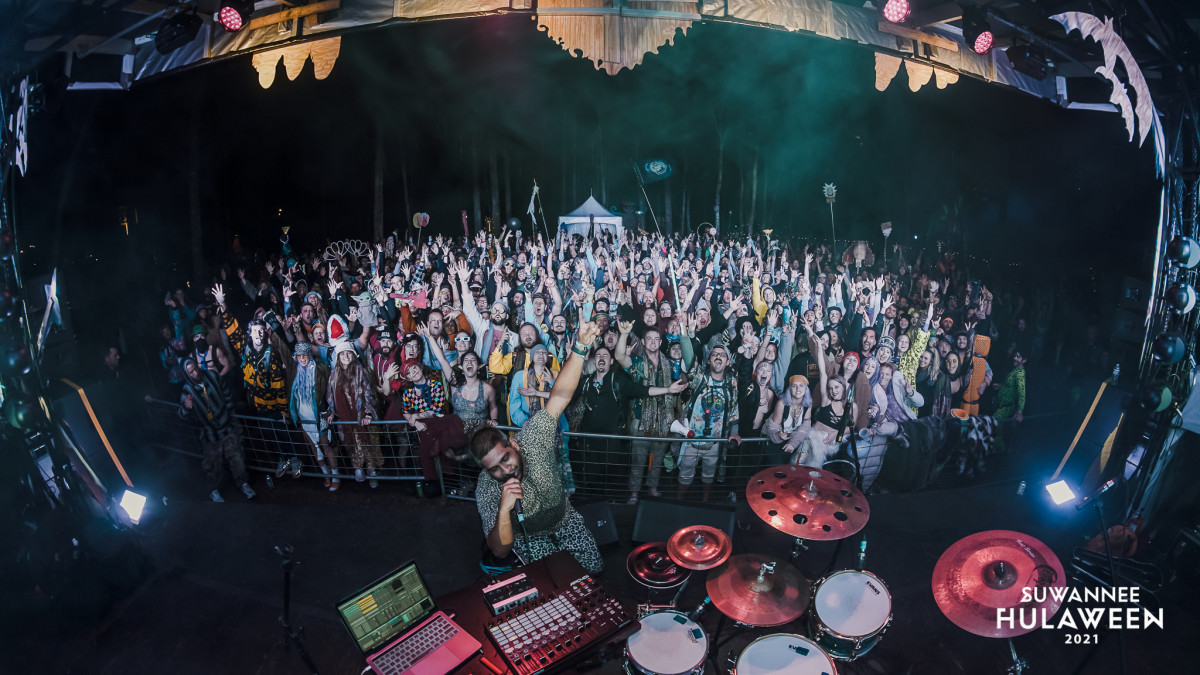 Suwannee Hulaween
Scroll to ContinueRecommended Articles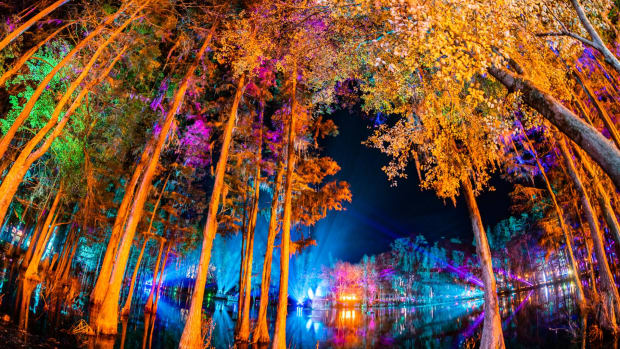 EVENTSCelebrate 10 Years of Hulaween With Personal Memories From SoDown, Manic Focus, More
The beloved North Florida festival will celebrate 10 years under a full moon October 26-29.
By Mikala LugenJul 27, 2023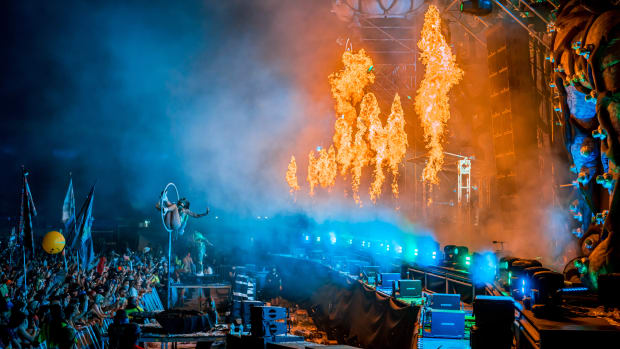 EVENTSImagine Festival 2023: Shaq, Nostalgix, Big Gigantic and More Share Camping Essentials
Imagine Festival is returning to Kingston Downs, Georgia from September 14-17.
By Konstantinos KarakolisJul 26, 2023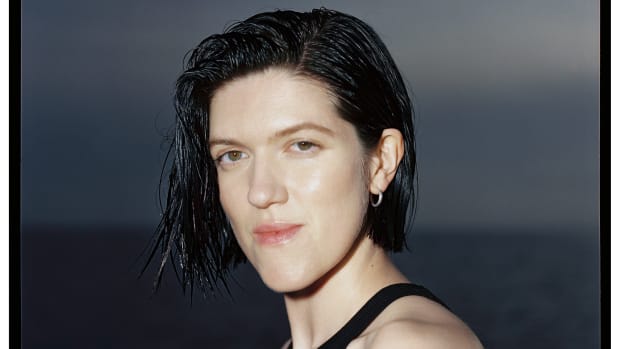 MUSIC RELEASESRomy Calls on Fred again.. to Produce Stunning Single, "The Sea"
The new song, which will appear on Romy's upcoming solo debut album, follows "Loveher," the duo's collaborative single released last month.
By Nick YopkoJul 26, 2023
My favorite Hulaween memory would easily be from my set on the campground stage in 2021. The Rohan Solo project started during the pandemic in 2020 – so this was the first big Rohan Solo set, nonetheless at one of my all time favorite festivals. My slot was slightly competing with SCI's Halloween set on Saturday along with Leon Bridges and Mark Farina, so I was a little worried about people showing up. Regardless of the turnout, I told myself I would pour my heart out on stage even if there were 20 people in the crowd. Low and behold, over 2,000 beautiful humans showed up for my set and to this day, it was my favorite set I've ever played. Pete Stitz, the stage manager for the campground stage, told me it was the biggest turn out they had at that stage all weekend. I have a feeling 2023 might top this though!
In 2021, Skrillex on the mainstage by far blew me out of the water. The way he seamlessly blended his songs together and the energy for that set was unparalleled. In 2016, STS9 at the Patch Stage was very special for me. My old band Higher Learning just finished playing directly before their set. We packed up our gear and jetted to catch their set and I remember walking up to the show while they were playing "Blu Mood" thinking it was easily one of the best nights of my life.
Marvel Years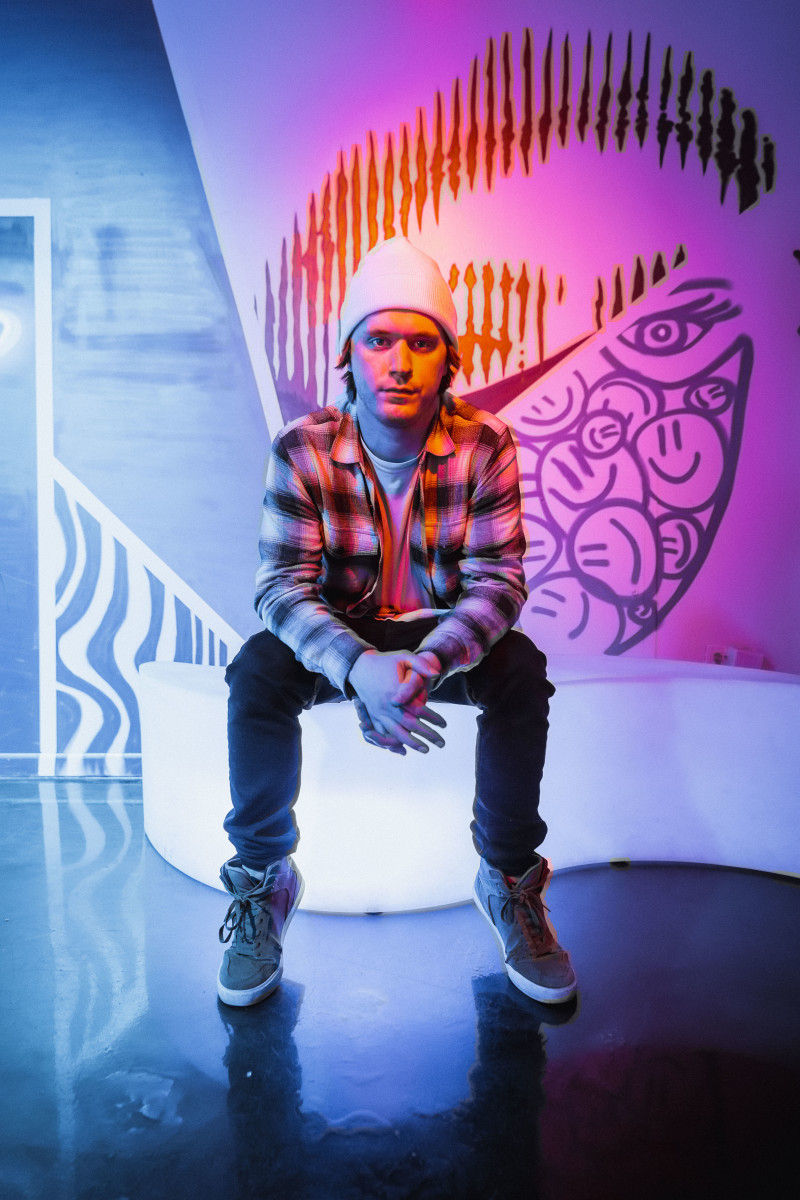 c/o Press
There are so many amazing memories over the years, it's hard to choose just one. I'd say the one I cherish the most is from 2017 when I played a normal set and then I played a silent disco late night set. My silent disco set started with just me, and by the end of the set I had all of my friends including Manic Focus, Break Science, Artifakts, and others and we were all on stage dancing and playing while passing around a crystal skull filled with champagne. It was amazing.
My favorite performances at Hulaween over the years is between Anderson .Paak and Tom Morello. At the time, Anderson .Paak was by far my favorite artist and Tom Morello is one of my favorite guitar players of all time and has been since I was 11 years old. Both of those dudes put on an amazing show and I feel very lucky to have seen them play in such a magical place like Hulaween.
MZG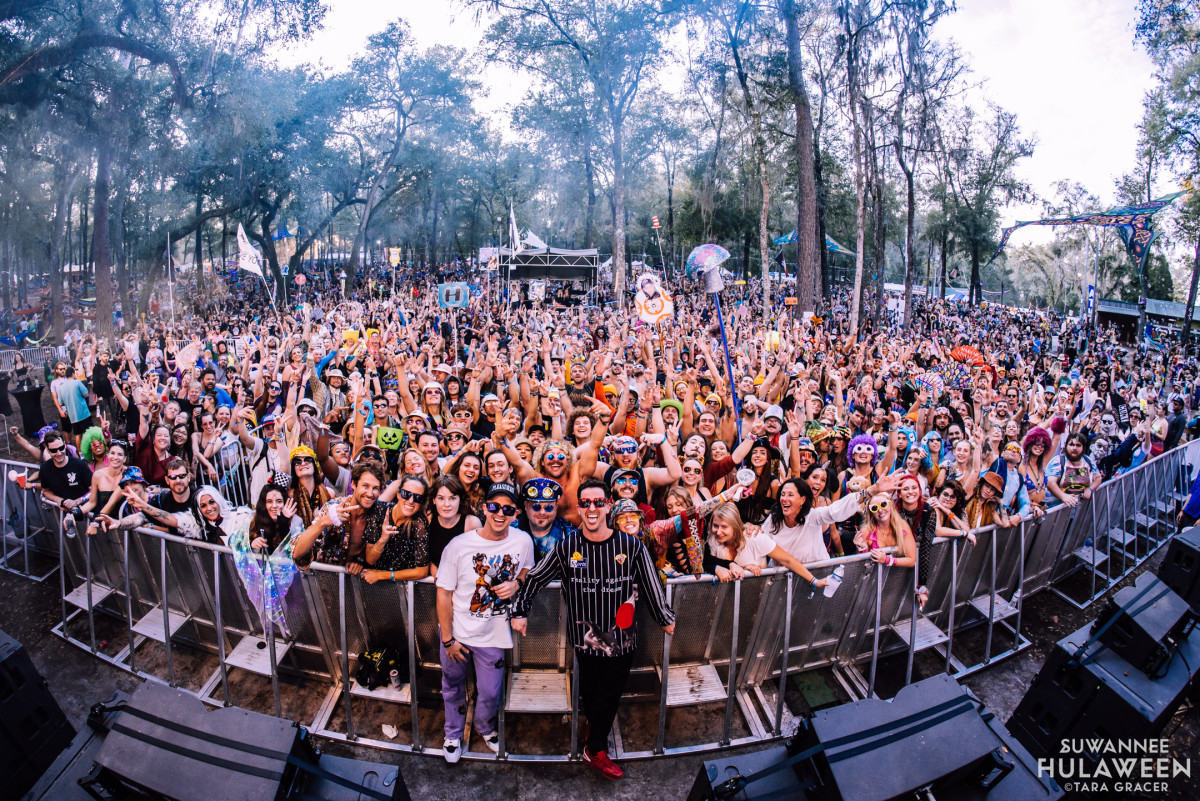 Tara Gracer
In 2017, it was the end of the weekend and Grant (GRiZ) called us to see if we wanted to play a renegade set somewhere. We called our friends at Camp Reddit, got the gear sorted, and ended up playing with him for a few hours before he had to go play at the Meadow Stage. It was easily one of the greatest Hulaween memories that we cherish to this day.
Our favorite past performance was RL Grime at the Patch Stage Hulaween 2017. We were blown away by his cinematic approach alongside the emotive dance music we all know him for – we even convinced our two jam-oriented friends to come through and they were jumping up and down with their hands in the air the whole time. It was hilarious and such a testament to how awesome that set was.
VEIL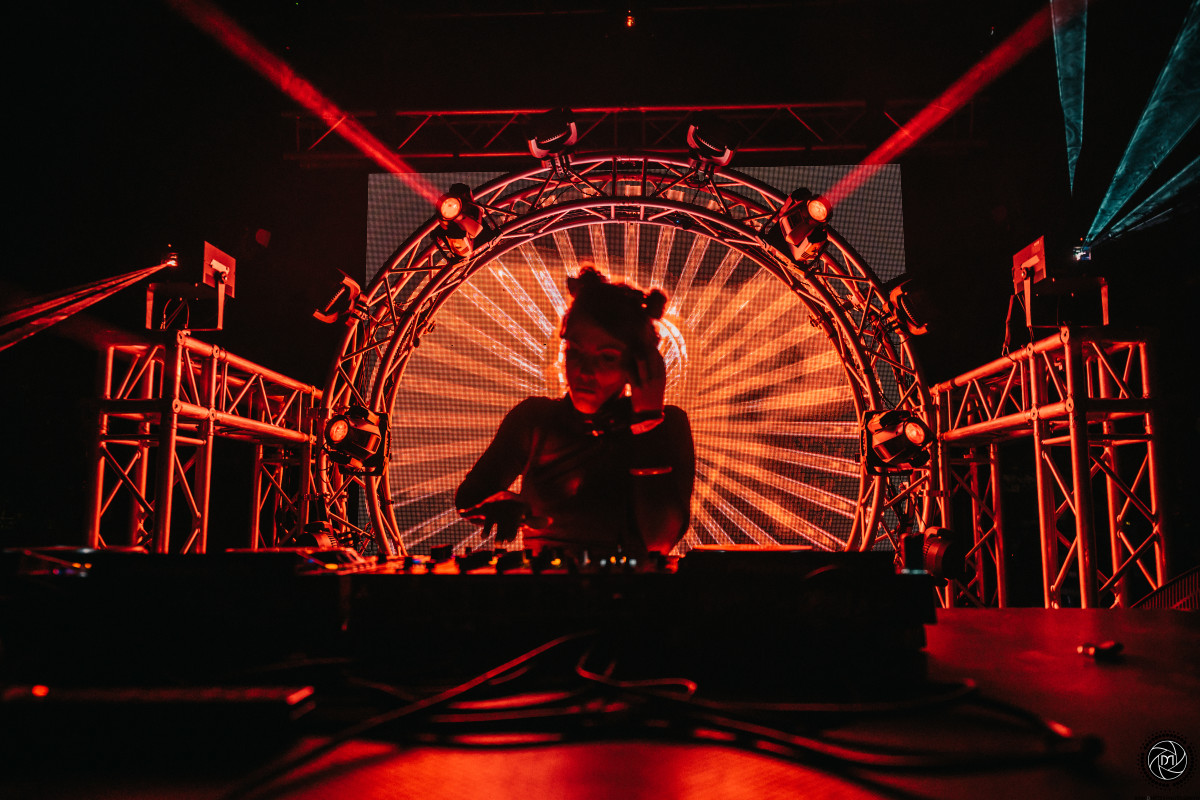 Optimistic Endeavors
My favorite Hulaween memory was arriving on the stage to play before my set at the 2021 festival. Walking out there and seeing a completely packed-out crowd waiting for the wubz was just an unbelievable moment!
My favorite set I've caught at Hulaween over the years was Claude VonStroke in 2021. He's simply the best! I'm an appreciator of all kinds of dance music, and he's the king at what he does.
Manic Focus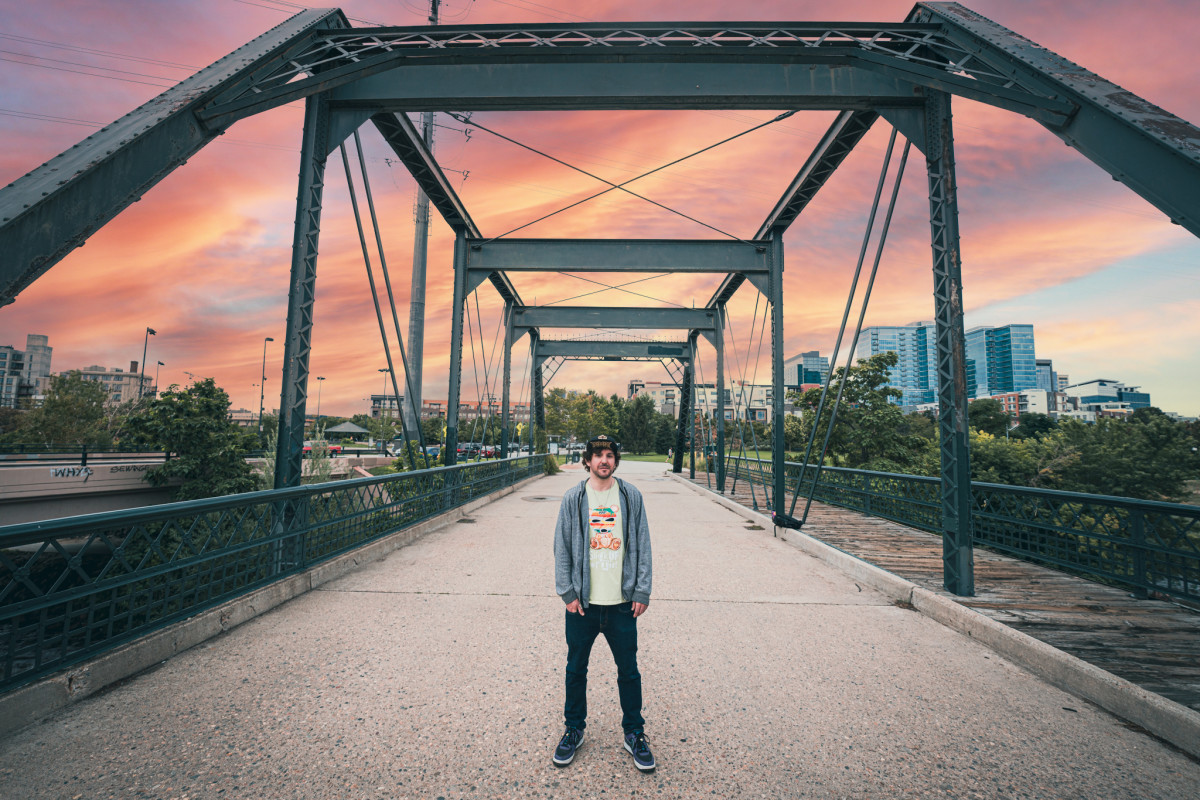 c/o Press
Playing the Amp last year was probably my favorite memory. I got a chance to start teasing tracks from my new album Never Not Blue, and to hear such positive early reactions from the audience was incredibly constructive for me as I was gearing up to finish the record.
Anderson .Paak on the Mainstage in 2019 blew me away! I love to incorporate blues, hip-hop, and soul into my music, and .Paak is an expert craftsman at blending those genres together. It's an honor to say I've played at the same festival as him.
A limited amount of general admission weekend passes are still available here. Check out the full lineup below.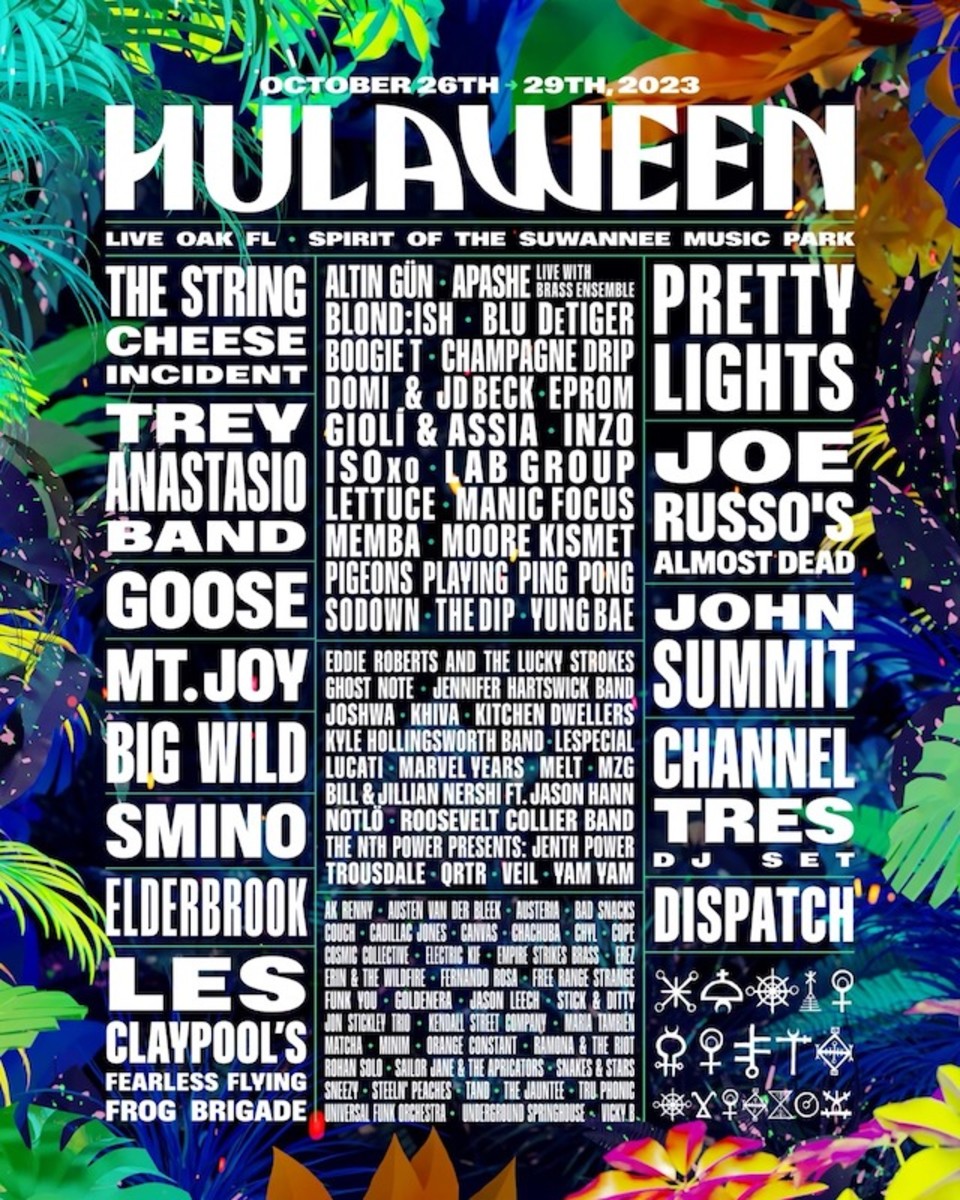 c/o Press
FOLLOW SUWANNEE HULAWEEN:
Facebook: facebook.com/suwanneehulaween
Instagram: instagram.com/hulaweenfl
Twitter: twitter.com/HulaweenFL
Website: suwanneehulaween.com
Tagsterms:EDM FestivalsHulaweenMusic Festivals

By Mikala LugenFollow mikalalugen
Sign up for our