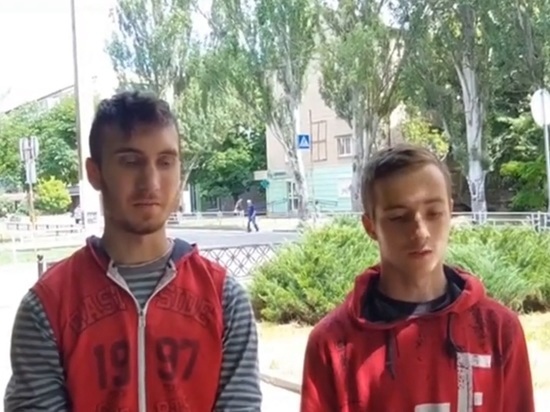 Ukrainian conscripts who surrendered in Kherson. Photo: Frame from video.
Ukrainian conscripts Boyko and Nevzglyadov, who surrendered to the Russian military commandant's office in Kherson, asked not to be included in the exchange lists.
"We want to stay here, live here," the conscripts said, adding that would like to obtain Russian citizenship so that they would not be affected by the war anymore.
"We want to help Russia fight Nazism," they added.
Also, young people said that the summons to the army they were given out at work and threatened with prison if they did not join the army.
Источник www.mk.ru