It's the start of an exciting new chapter for DROELOE, who has finally unveiled The Art of Change, his stunning new album. 
DROELOE's first full-length body of work since he parted ways with former artistic partner Hein Hamers, The Art of Change is a deeply personal, 15-track opus exploring the complexities of the producer, composer and instrumentalist's mind.
Playful and melodic at times, and pensive at others, The Art of Change makes for a reflective adventure through time and space. Throughout the project, voice memos from young, old and AI-generated voice actors are presented by DROELOE, serving as reminders for us to pause and reflect. Each of the album's songs is also represented by a 360° animated "world" created by celebrated visual artist Funi.
The Art of Change is as impressive musically as it is visually, driven by frenetic percussion, vibrant sound design and unpredictable drums all throughout. Cuts like "Decision" and "Feeble Games" enchant us with their bright instrumentation while tracks like "A Current, A Void" and "Hermit" (with Emilia Ali) sublimely display DROELOE's experimental sensibilities with their unconventional arrangements.
"Counting Ten" rounds off the journey in an anthemic and deeply emotional way while "Landscape," a collaboration with emerging band Banji and one of the album's highlights, comes alongside a stunning music video that features an emotive live rendition.
Scroll to ContinueRecommended Articles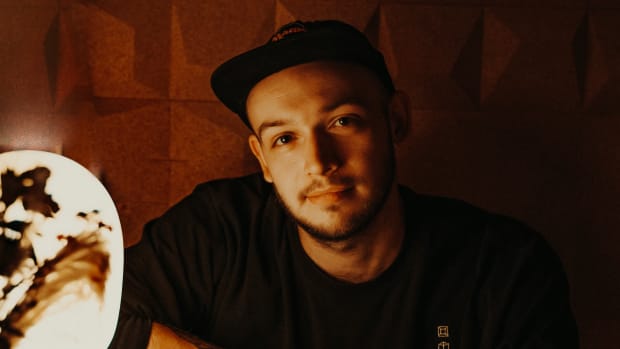 MUSIC RELEASESDROELOE Embraces Personal Growth In Adventurous Album, "The Art of Change"
The renowned producer's new album marks his first full-length body of work as a solo artist.
By Konstantinos KarakolisSep 15, 2023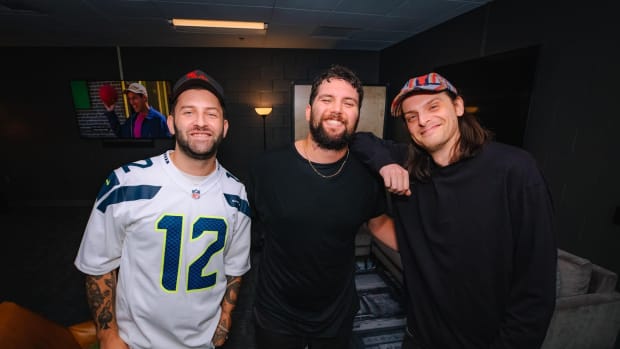 MUSIC RELEASESZeds Dead and PEEKABOO Push Boundaries With Massive Collaboration, "Scared"
Merging PEEKABOO's experimental approach with Zeds Dead's signature dubstep sound, the freeform bass track is out via Deadbeats.
By Andrea NguyenSep 15, 2023
MUSIC RELEASESSubtronics and Excision Reunite for Earth-Shattering Collaboration, "Asteroid"
After their extraordinary B2B at Bass Canyon, the dubstep powerhouses show out with their second collaboration.
By Andrea NguyenSep 15, 2023
"This album is a collection of ideas that I find important within my own personal development," DROELOE said in a press statement. "It is a journey to turn these ideas into songs and symbolic places, one that helps me to visit those ideas more often. I want to become a more active participant in my own growth, this album is a step in that direction."
Just like 2020's A Matter Of Perspective album, The Art of Change presents fans with an intricate story in classic DROELOE fashion, transcending the possibilities of a conventional auditory experience. He cites journaling as an important companion to his own self-development and urges his audience to join his journey by writing or recording their thoughts and experiences alongside him.
Take a listen to The Art of Change below.
DROELOE has launched physical journals as merch to accompany The Art of Change and shared some of his personal essays on his website, which help further paint the album's philosophical universe. There, fans can also write a message to themselves which will be sent back to them in a year, helping them track their own personal development.
To celebrate the release of The Art of Change, DROELOE is embarking on a tour across select cities in the U.S. with support from demotapes, NASAYA and Dylan C. Greene. He is also joining San Holo as direct support for a leg of his upcoming "Existential Dance Music" tour.
Follow DROELOE:
Facebook: facebook.com/droeloemusic
Instagram: instagram.com/droeloemusic
Twitter: twitter.com/DROELOEMUSIC
Spotify: https://spoti.fi/3o1ib8y
Tagsterms:New MusicNew AlbumDROELOE

By Konstantinos Karakolis
Konstantinos Karakolis is a freelance music journalist based in Athens, Greece. Karakolis, who also produces electronic and hip-hop music, has been a steadfast contributor to EDM.com for over four years, focusing predominantly on music reviews. He also curates the brand's "Underground Vibes" series, where he showcases unheralded musicians representing the next wave of dance music.
Sign up for our