The latest album from G Jones makes it extremely clear that we're witnessing the work of a generational producer.
Following the announcement of his Paths album back in the spring, fans and music production aficionados have been clamoring to hear what Jones had up his sleeve after five years of impressive releases and stunning live shows. The album is now out in full, and it's one of the year's best.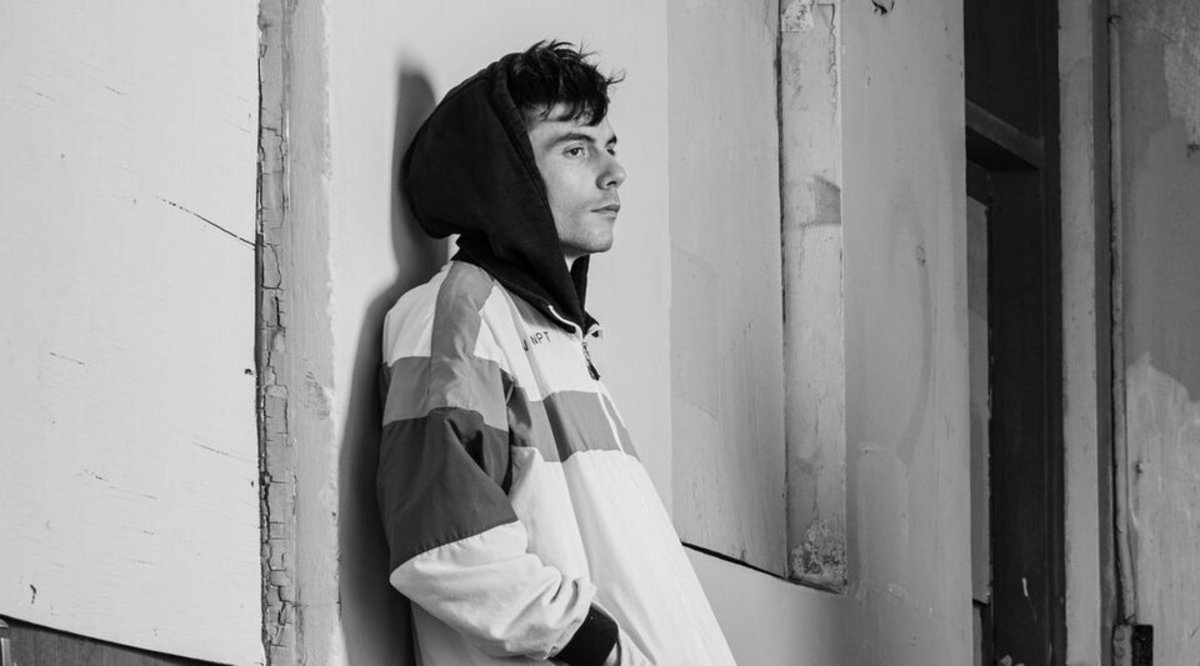 Eric Ananmalay
When you first press play, you're gently lowered down through a kaleidoscope tunnel via the soft sounds of "Familiar Frontiers." When you reach the bottom you see a sprawling hub of branching roads and circuits, like a complex neural network. As the song closes, you're left with the eerie words, "I would say that you spend too much time alone in your fantasy—be careful," before the main event begins.
The path that leads to "Too Far Gone" is one filled with punching bass and hollowed-out pops that whirl in frenzied fashion. The now-fan-favorite single "Which Way" leans into the disorientation and celebrates being lost with aqueous alerts and the hardest-hitting bass drops on Paths.
Venturing down another path, fans find themselves peeking into one of Jones' private practice sessions via the chops and scratches of "Glowing Experiences" and the introspective chords of "Perpetual Bloom" and "In My Room." Like an arcade machine singing in an attempt to entice passersby to feed them quarters, "Liminality" sprinkles choppy sounds of a real-life race car and those you'd find in an 80s video game on top of bold kicks. 
Heading down the playful path leads you to the upbeat sounds of "Maybe" and "Dancing On the Edge." Gritty and free-flowing, once "Maybe" kicks into full gear, you'll find yourself nodding your head progressively faster until you break into a full-on groove. "Dancing On the Edge" feels like a stroll through a palpitating forest as imagined by a computerized organism. The sounds of tiny robot frogs croaking and cyborg birds chirping guide you forward as the staticky wind breezes through the microchip, leading to one of the most immersive soundscapes on Paths.
Unlike the fusion heard on the previous track, "Remnant" celebrates the beautiful contrast of organic and digital sounds with rich keys that can be heard cutting through the sounds of the next millennium like a radio station that you can just barely pick up.  Now that you've experienced all there is to see in G Jones' new world, it's time to find the path that leads home via the album's finale, "Long Walk Home."
Scroll to ContinueRecommended Articles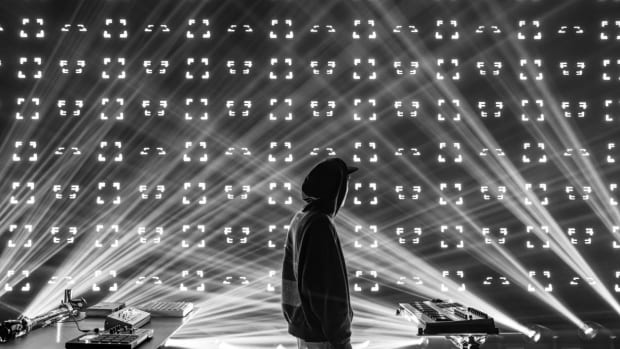 MUSIC RELEASESG Jones Ventures Into the Unknown on Masterful Sophomore Album, "Paths"
The stunning album is Jones' follow-up to 2018's "The Ineffable Truth."
By Nick YopkoOct 13, 2023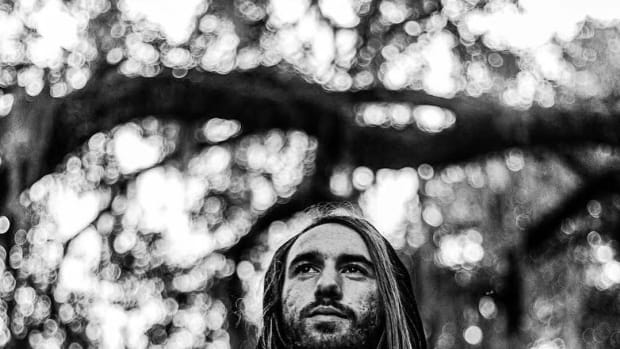 FEATURESSpirituality is the Lifeblood of Mystic Grizzly's Collective, Manifest Gang
Themes of higher consciousness and unconditional love play out in his new meditative track, "Heaven is Here Now."
By Rachel FreemanOct 13, 2023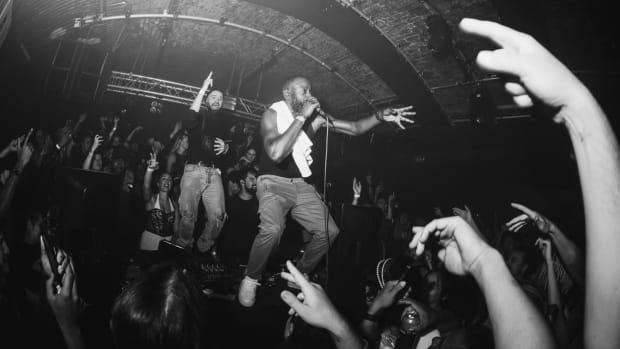 MUSIC RELEASESSkrillex, Flowdan and Lil Baby Tip the Scoville Scale With Fiery Collaboration, "Pepper"
The hotly anticipated track may appear on one of two upcoming Skrillex albums.
By Jason HefflerOct 13, 2023
"Then nothing will be there, nothing except what I remember," says a soothing voice before Jones lifts you back up into the real-world as glimpses of the many paths flash before you. This final reflection serves as a reminder of his remarkable ability to paint realms more vibrant than anything else on the airwaves, using a noir palette consisting of just black and white.
In celebration of his new album, Jones will be debuting a special "Paths Live" show at Red Rocks on October 15th. With help from Eprom, Two Fingers, Digital Mystikz, Luke Vibert and Curra, he will showcase the sounds of his mesmerizing sophomore album before bringing the show on the road for a fall and winter "Paths Live" North American tour.
Jones said he's been working on the ambitious live show all year long, adding that it will be "far beyond anything we've done before."
"I've been working on the 'Paths Live' show all year, remixing and reformatting songs from Paths as well as the rest of my catalog for live performance, and also doing multi-day IRL work sessions with my team of visual collaborators, building this new show from scratch," Jones explained in a press release. "I can hardly contain my excitement about it all. I've been discovering so many new ways to perform my songs in a live context, and really believe that the audiovisual aspect of the show will be far beyond anything we've done before."
"I'm feeling extremely grateful for my core visuals team: Shinichiro Fujita, Alec Donkin, Jayson Esguerra, Mike Kluge and Lauren Marrone, who are all working so hard to help me hone and execute these ideas," he continued. "Getting to debut Paths Live at Red Rocks is an actual dream come true for me, and I want to say a deeply heartfelt thank you to everyone who has supported my music and attended my shows over the years for making this dream a reality."
You can stream G Jones' masterful sophomore album here and check out the "Paths Live" tour dates below.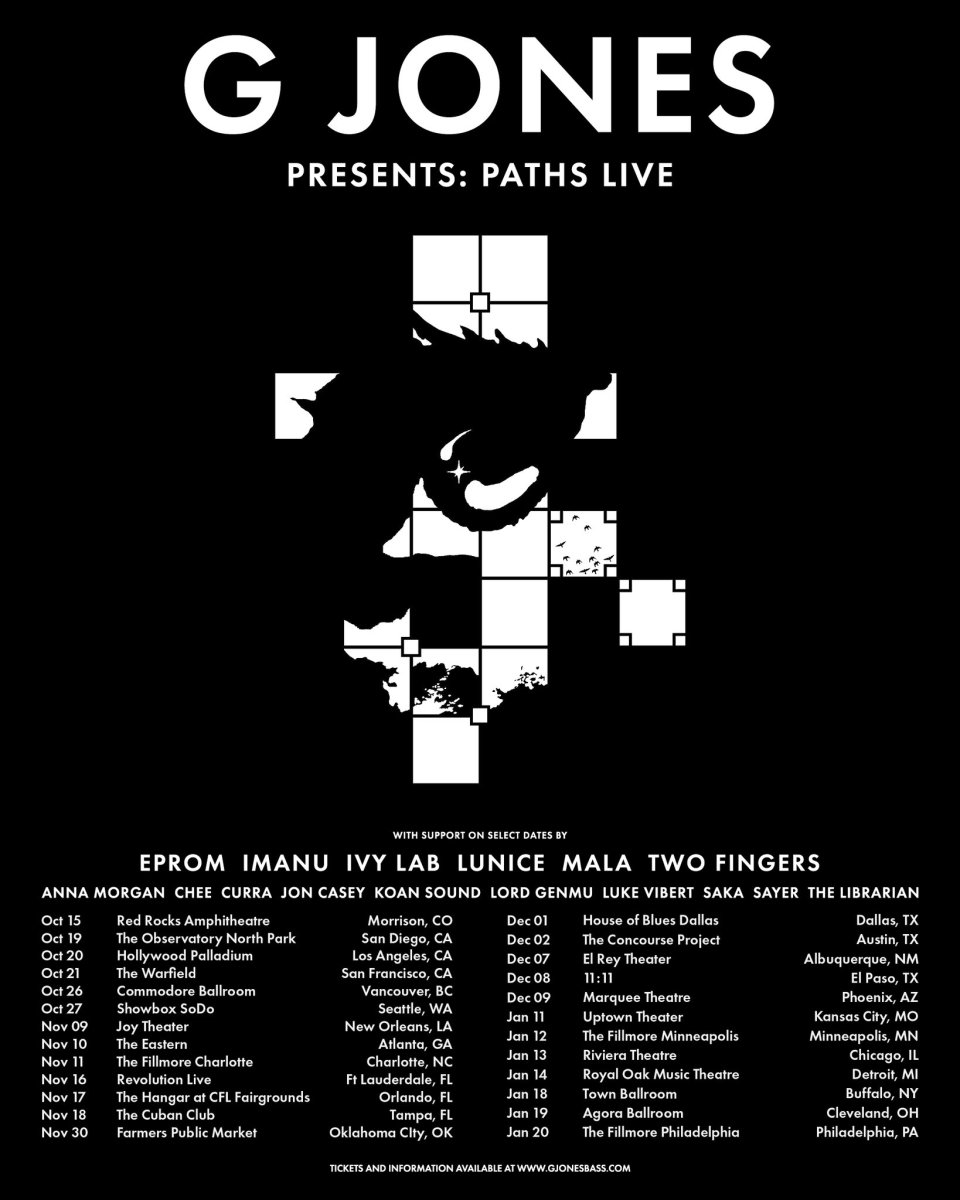 G Jones
Follow G Jones:
Facebook: facebook.com/gjonesbass
Twitter: twitter.com/gjonesbass
Instagram: instagram.com/gjonesbass
Spotify: spoti.fi/3gmu05c
Tagsterms:PathsG JonesNew MusicNew Album

By Nick Yopko
Sign up for our