Balaton Sound is back better than ever in 2023, returning to Hungary for another edition of one of Europe's largest open-air beach music festivals.
Scheduled for June 28th to July 1st, the fest has been held annually since 2007 on the southern bank of Lake Balaton. Year in and year out, its organizers book live acts and DJs from all around the world, from buzzing, underground talent to some of the industry's most acclaimed artists.
This year's lineup is one of Balaton Sound's biggest yet, with a wider range of electronic music genres represented. The impressive slate of headliners includes Tiësto, Armin van Buuren, Joel Corry, Don Diablo and Dimitri Vegas & Like Mike, while Balaton Sound recently added more fuel to the flame by announcing Carl Cox, Charlotte de Witte, Blasterjaxx, Regard, Adam Beyer, ANNA and many more.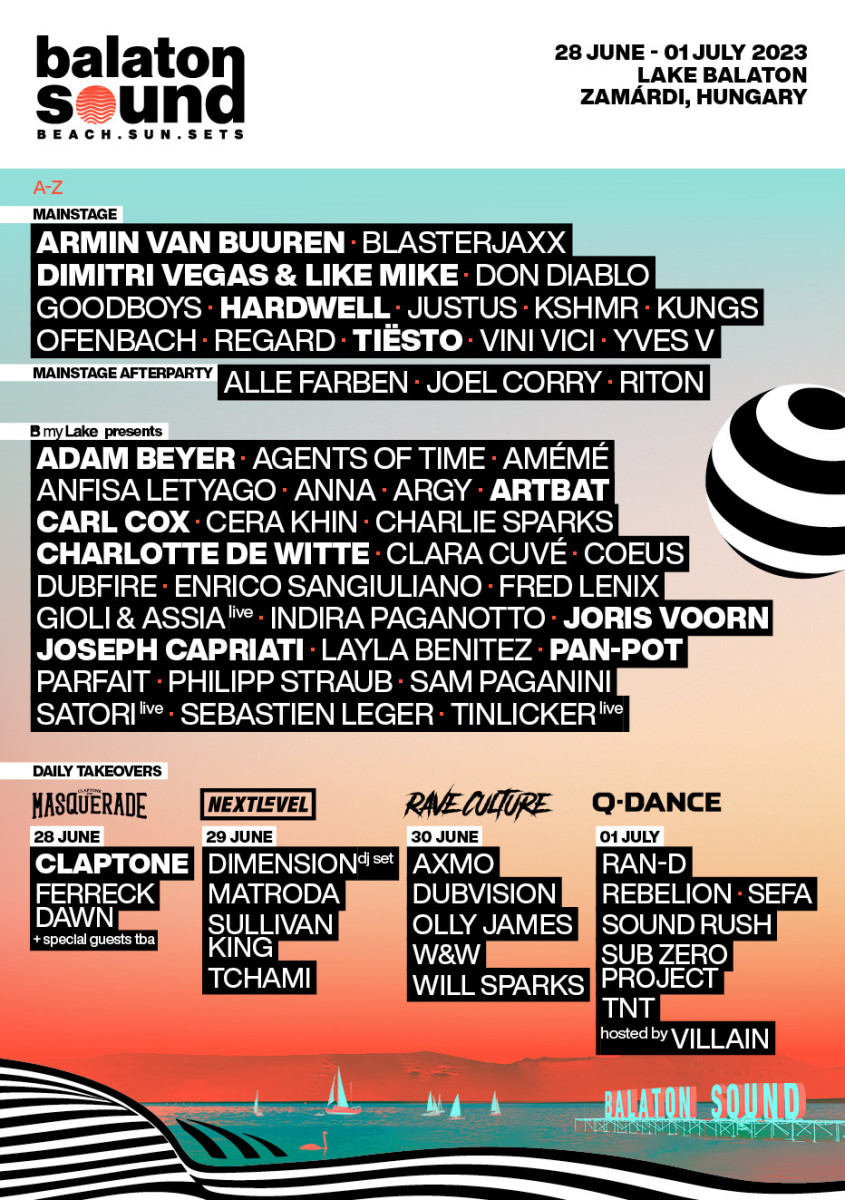 c/o Balaton Sound
In addition to performances from some of dance music's greatest, Balaton Sound offers an unrivaled VIP experience with its Beach Club, exclusive restaurants, boat parties and secret shows.
As part of the festival's unique programming, attendees can also enjoy various street theaters, fashion shows and a series of wellness activities.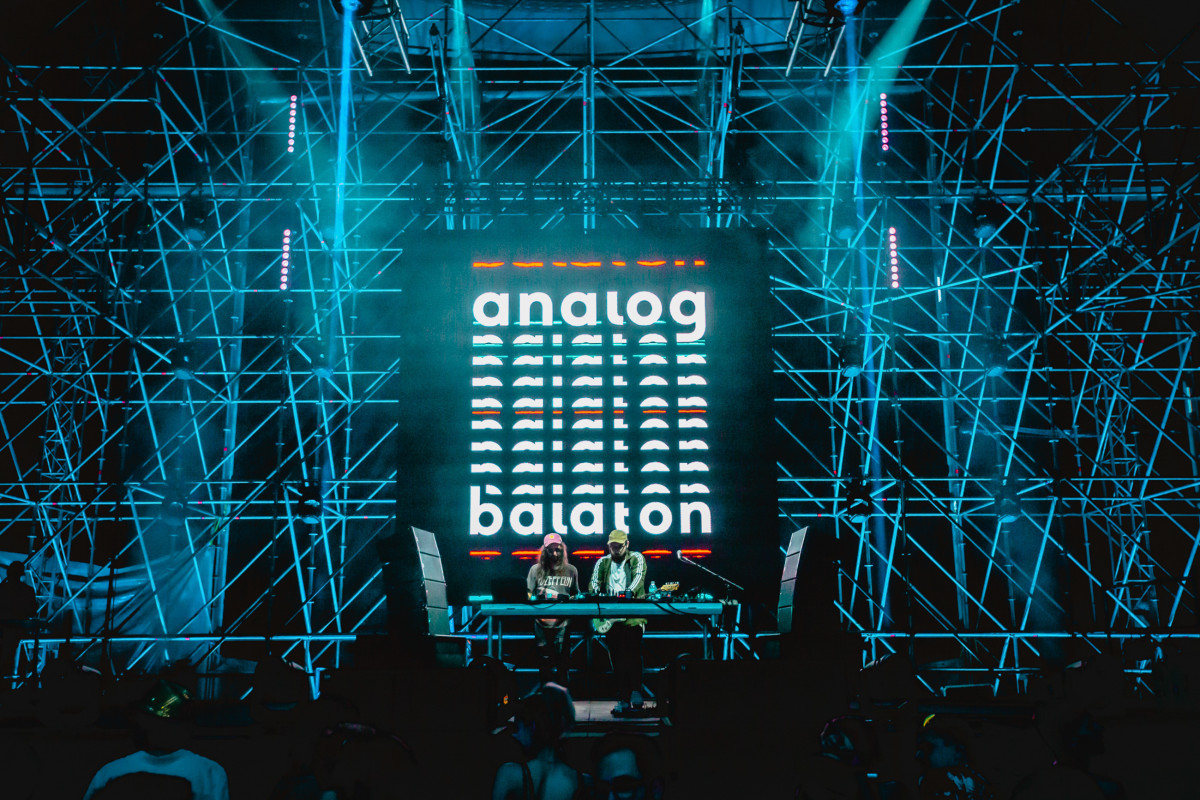 c/o Balaton Sound
If you're planning to attend Balaton Sound, it's important to budget for all the costs associated with the festival. We've broken down all the expenses you can expect, from travel and accommodation to food and drinks.
Whether you're a seasoned raver or attending the festival for the first time, read on to learn more about the different costs and start planning your budget accordingly in order to make the most out of your Balaton Sound experience.
Travel Prices
Balaton Sound is located in the small town of Zamárdi, on the southern bank of Lake Balaton, and is easily accessible from the Hungarian capital, Budapest, which is only 110 kilometers away. Whether you choose to stay in one of the neighboring towns or at the festival itself, there are various transportation options available for you to get to and from the festival and explore the surrounding areas.
Private Minivan Transfer
Whether you're traveling solo or with friends, a private transfer is available to pick you up from your chosen location in Budapest or the airport and take you directly to your hotel in Siófok, Zamárdi, or Balatonföldvár, and back at the end of the festival. With the option to depart whenever you want and room for up to seven people, you won't have to wait for other attendees or deal with crowded buses or trains. A one-way private minivan transfer comes at €350, and a two-way transfer comes at €550.
Bus Transfer & Daily Shuttle Transfer
With the bus transfer or daily shuttle services, you can easily travel from Budapest to and from Balaton Sound, with a pre-determined schedule. A one-way transfer with the bus costs €35, while a round-trip transfer costs €65. Only a two-way transfer is available if you'd like to take the shuttle, which comes at a cost of €40. 
The staff will provide you with all the necessary information regarding the departure and arrival times a few days before the festival. 
Public Transport & Car
Another travel option to get to Balaton Sound is by train, which provides quick and convenient access to Zamárdi from Budapest and other nearby towns around Lake Balaton. Trains run continuously during the festival, and it only takes fifteen to twenty minutes to walk from Zamárdi railway station to reach the festival grounds. To make things even more convenient, you can purchase your train tickets through the MÁV application and avoid queues.
Public buses are also available, departing every day from Budapest Népliget Coach Terminal, and reaching the festival within two to three hours depending on the specific bus taken. Dedicated festival buses will also be available, with more information released approximately two weeks before the festival.
Scroll to ContinueRecommended Articles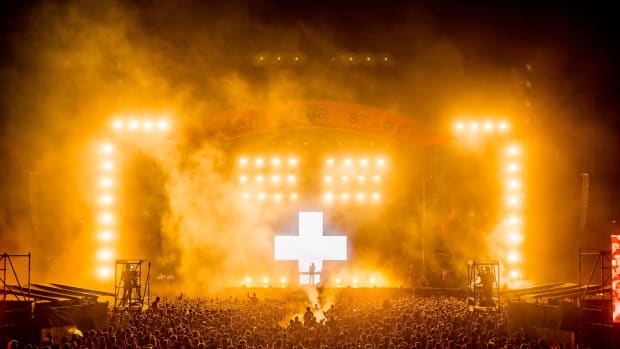 EVENTSHere's How Much It Costs to Attend Balaton Sound 2023
This is your definitive cost breakdown to attend Balaton Sound 2023, one of Europe's largest open-air beach festivals.
By EDM.com StaffMay 15, 2023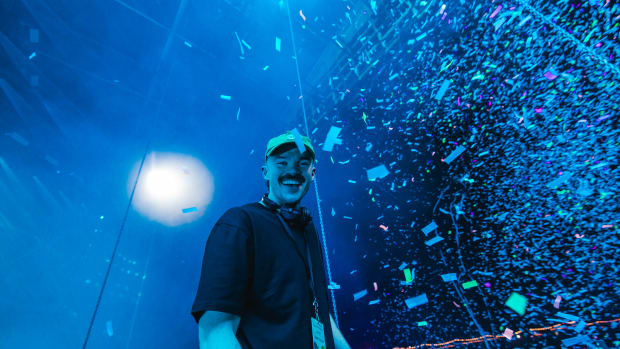 EVENTS"A Dream Come True": Dom Dolla Announces Largest Hometown Headline Show of Career
The Australian house music superstar said he's dreamt of this show since he was DJing in his bedroom.
By Jason HefflerMay 15, 2023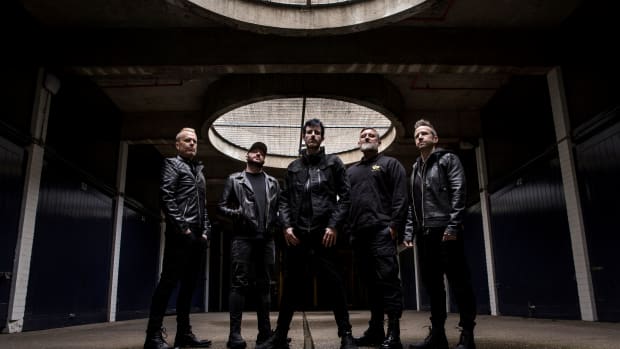 NEWSListen to a Preview of Pendulum's Collaboration With Bullet For My Valentine's Matt Tuck, "Halo"
Scheduled to release in early June, "Halo" is the first of a number of new Pendulum tracks on the way.
By Jason HefflerMay 15, 2023
You could also use your own car to travel to Balaton Sound. Just note that it is the least advised option because of the limited parking options near Balaton Sound. SHARE NOW or taxi options are also available, with Főtaxi and 6×6 Taxi being the official partners of the festival.
Visit Balaton Sound's website for more information on travel prices and arrangements.
Accommodation PricesCamping Tickets & Options
Balaton Sound offers a multitude of camping and glamping options, starting at €29 per person for a basic camping spot. The Gardens of Balaton upgrades this experience by offering activities, food, drinks, and more for €99 per person. Soundville is perfect for anyone wanting to stay inside a wooden hut or bring their own caravan for added comfort, coming in at €79 per person. The Lakeside campgrounds are also a great option at €49 per person, located next to Lake Balaton.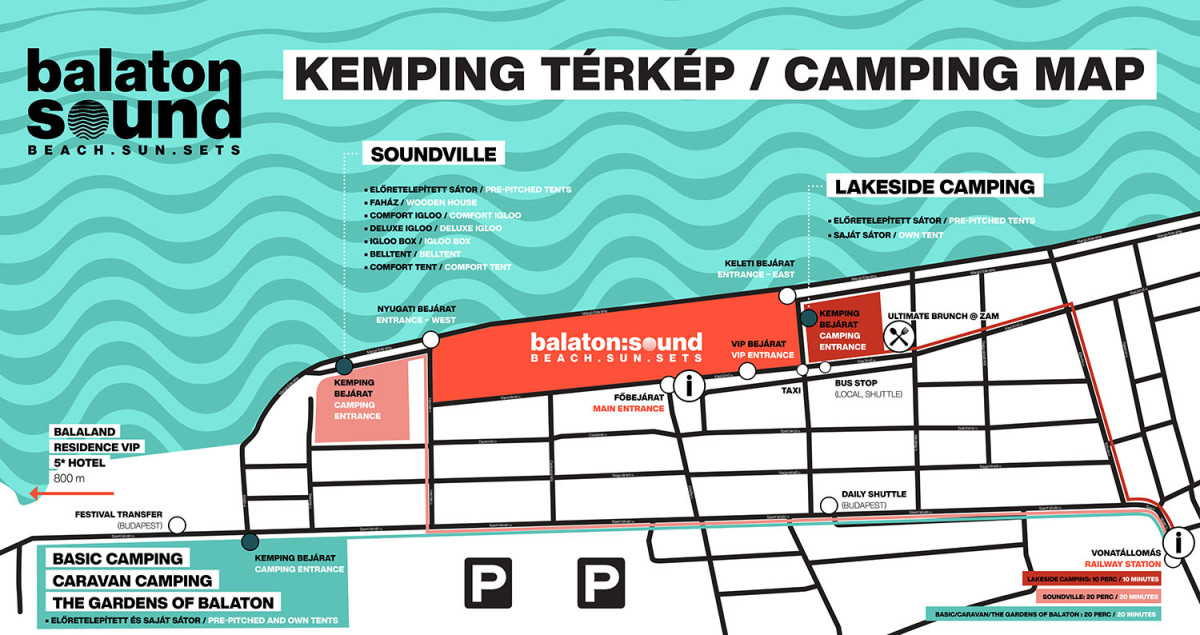 c/o Balaton Sound
If you'd like to make use of Balaton Sound's pre-pitched tents, they are available for purchase at all of the festival's different campgrounds for €95 for two people and €139 for four people. Comfort tents for two are available at Soundville for €249, where you'll also be able to find lockable wooden huts for the price of €600 for two and €690 for four people. Soundville also offers bell tents for two, three, and four people at €740, €795, and €870 respectively. Finally, igloos are available in various sizes, starting at €720 for two people.
Note that you need to have also secured your camping ticket for each individual camping ground in order to book one of the various accommodation options.
Hotel & Hostel Options
Zamárdi offers various accommodation options for festivalgoers, including hotels, hostels, and private rentals. If you're open to staying off-site, Balaton Sound's official accommodation provider, balatonsoundszallas.hu, can help you find the best options in the vicinity of the festival.
For more information on camping and accommodations, visit Balaton Sound's website.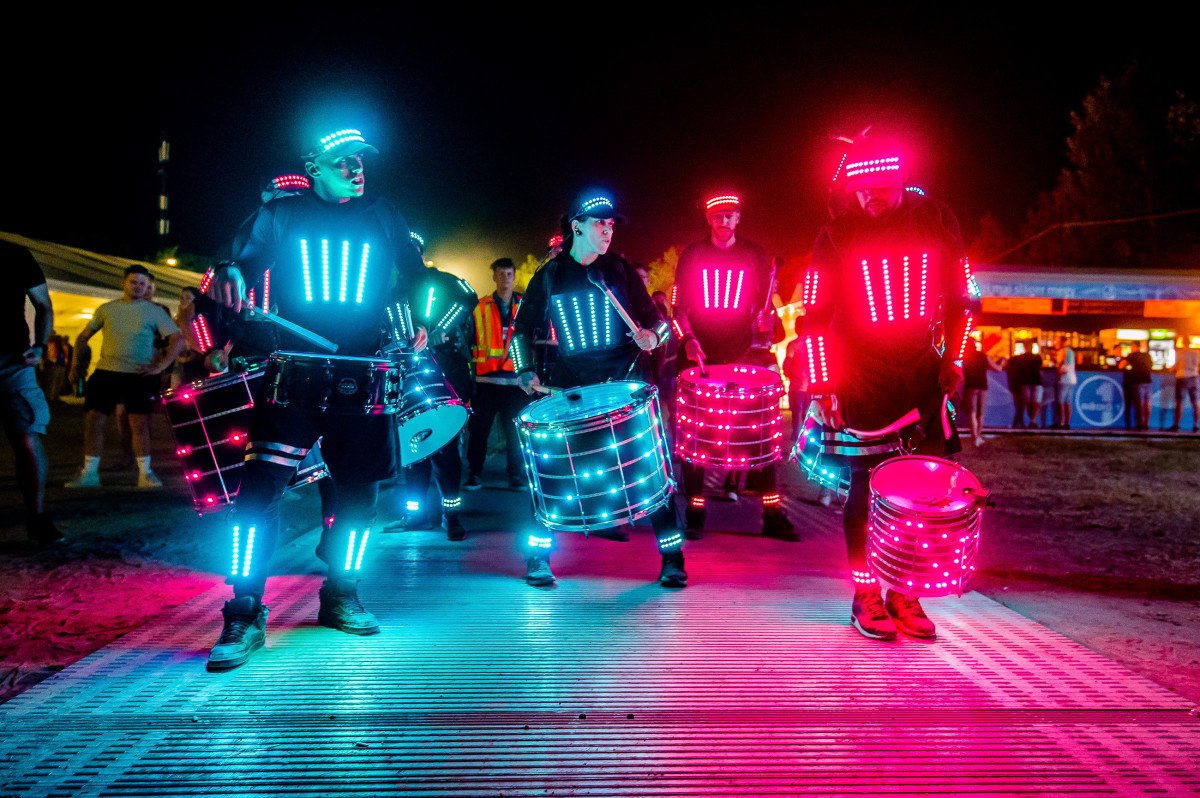 c/o Balaton Sound
Ticket Prices
Balaton Sound offers a wide variety of ticket options. Its standard four-day pass comes in at €249, while a three-day pass will cost you €215. Four-day and three-day VIP passes are available as well, costing €399 and €340 respectively. In case you'd like to only attend the festival on a specific day, regular daily tickets are available at €85, while VIP daily tickets come in at a cost of €175.
In case you'd like to purchase a VIP upgrade for your regular ticket, that will cost €150 for a four-day pass, €125 for a three-day pass, and €90 for a daily ticket.
Boat Parties
Balaton Sound will host daily boat parties with a number of talented local and Belgian DJs on board. Regular and VIP tickets are currently available for €25 and €49 respectively, while a bus transfer to and from the port is available for €14.
Food & Drinks
Here's what you can expect to pay at Balaton Sound for food and drinks. 
Beer: ~€4
Alcoholic drinks: ~€9 – €10
Budget food option at every food stand: ~€6,6
Average food prices: from ~€10-€15+
Take a look at Balaton Sound's website for tickets and more information.
FOLLOW BALATON SOUND:
Facebook: facebook.com/BalatonSound
Instagram: instagram.com/balatonsound
Twitter: twitter.com/balatonsound_
Website: balatonsound.com
Tagsterms:Balaton Sound
Sign up for our