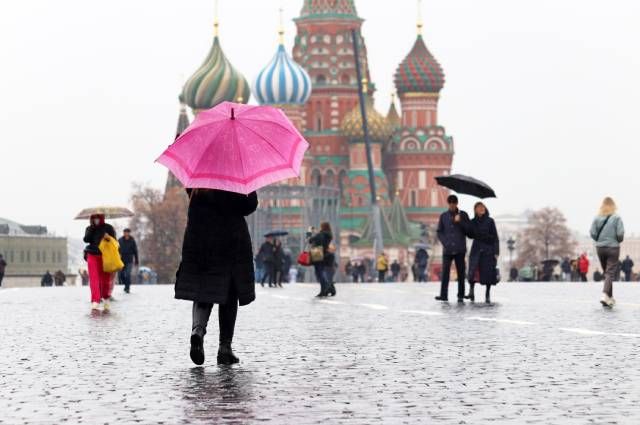 Research service "beeline.analytics" analyzed which destinations within the country were the most popular among Russians during the New Year holidays, compared the dynamics of mobile Internet consumption with the January holidays of 2021, and, together with the block for the operator business, looked at how the traffic of online cinemas and video services changed in the autumn-winter period.
Regions for travel
Most often, Russians traveled to Moscow, St. Petersburg, Krasnodar, Stavropol and Kazan.
For Kaliningrad residents The top 5 regions for travel during the New Year holidays looked like this:
Moscow
Saint Petersburg
Krasnodar
Murmansk
Kemerovo
For Yaroslavl:
Moscow
St. Petersburg
Kostroma
Vologda
Ivanovo
For Rostov-on-Don:
Moscow
Krasnodar
Stavropol
St. Petersburg
Makhachkala
For Vladivostok:
Khabarovsk
Moscow
Krasnodar
Saint Petersburg
Novosibirsk
For Novosibirsk:
Barnaul
Kemerovo
Moscow
Krasnoyarsk
Krasnodar
For Krasnodar:
Moscow
St. Petersburg
Rostov-on-Don
Stavropol
Volgograd
For Kazan:
Moscow
Cheboksary
Ufa
Yoshkar Ola
St. Petersburg
For Ufa:
Chelyabinsk
Moscow
Kazan
Surgut
Saint Petersburg
For residents of Moscowthe following became relevant:
Krasnodar, 6% of Muscovites went there.
St. Petersburg (5%)
Cheboksary (4.5%)
Makhachkala (4.1%)
Stavropol (4%)
For St. Petersburg:
Moscow (19.1%)
Krasnodar (5.6%)
Stavropol ( 3.5%)
Murmansk (3.4%)
Makhachkala (3.3%)
Least of all during these New Year and New Year holidays (from December 20, 2021 to January 9, 2022) residents of Barnaul, Kemerovo, Tomsk, Nalchik and Volgograd traveled. The most traveled were residents of Sochi, Tolyatti, Surgut, Tver and Syktyvkar.
Interest in video services during the New Year holidays
According to the block on the operator business of the Beeline company, since autumn, Internet traffic (both mobile and broadband access) of video services and online cinemas has grown quite strongly, however, on December 31, almost all such services sank significantly in terms of traffic.
For example, the ivi online cinema in the autumn-winter period showed an increase in traffic in the Beeline network; by 11%, there was a lull on December 31 (minus 50% of traffic from other December days), and then a sharp increase (+29% compared to December) from the first days of January, which steadily lasted until the end of the weekend.
Another online movie theater — Megogo — during the autumn — the beginning of winter showed a slight increase in traffic (1%), but during the January holidays it increased by 11%. On December 31, a fall in the region of 8% was recorded.
The traffic of the popular Youtube video hosting increased by 9% in autumn and winter. At the beginning of January 2022, traffic decreased slightly compared to December (minus 2%). On December 31, the decrease in traffic volumes reached 23% compared to other December days.
Service "Tricolor" (broadcasting via the Internet was analyzed) showed a steady growth in autumn: in December, compared with the autumn months — +16%. In January, the increase in traffic was insignificant: only +1%. On December 31, there was no strong drop to the "chimes", although in general it was minus 12% for the day compared to December days.
The traffic of the Okko online cinema in the autumn-winter period increased by 9%, and in January it increased by 25% compared to December. December 31 was marked by a sharp drop by 12 am: minus 65%.
Service "Kinopoisk" turned out to be the growth leader in the Beeline network at the end of the year. In the last quarter of 2021, it added 17%, in January the growth was 22%. On December 31, traffic fell by 6%.
Mobile Internet Consumption Growth
If we talk about mobile Internet traffic in general, then in the first days of January 2022, the growth in mobile Internet consumption in the Beeline network throughout Russia amounted to about 35% compared to the same period in 2021. Top 10 most "pumping" cities looks like this:
Moscow;
St. Petersburg;
Stavropol;
Krasnodar;
Kazan;
Ufa;
Rostov-on-Don;
Volgograd;
Saratov;
Yekaterinburg.
In Moscow, for example, the growth in mobile Internet traffic consumption was 48.8% compared to January 2021, while voice traffic decreased by 7.7%. On New Year's Eve in Moscow, Internet traffic increased by 44.6%, while voice traffic decreased by 16.5%.
Most of all, during the January holidays, men aged 25-45 used mobile Internet, the second place of a woman of the same age category, third place in men from 45 to 65 years old, 4th and 5th lines in women 45-65 years old and over 65 years old.
From January 1 to January 6, 2022, inclusive, the dynamics mobile Internet consumption has remained virtually unchanged. However, on January 7, traffic fell by 58%, but starting from January 8, it returned to the indicators of the beginning of the month.
Источник aif.ru