Stereotypes often box Iranians into the fields of doctor, engineer or realtor, but they sure know how to have a good time.
It isn't unusual for family gatherings—ones that often welcome dozens of guests—to transform from dinner to dance party in the blink of an eye. Guests wield various instruments seemingly pulled from the ether, a circle forms in the center of the room and a party ensues. So it should come as no surprise that vivacious spirit has found its way to electronic dance music.
Iranian ingenuity courses through every level of the genre. There are artists approaching the EDM apex, rising DJs blossoming on the festival circuit and enduring veterans, all of whom share Iranian heritage.
For months, Iranians have protested the alleged killing of 22-year-old Mahsa Amini at the hands of Iran's religious morality police. Death, injury and detainment are the penalties imposed on to those demanding a change in leadership. More than 500 protesters, including 69 minors, have reportedly been killed as of December 22, according to Human Rights Activists in Iran (HRANA).
The resolve of those fighting for freedom is paramount, yet a crucial component of empathizing with a cause is relating to it. Iranians are bright, vibrant people who will continue to influence the EDM community. Read on to meet five phenomenal dance music artists of Iranian descent.
Rezz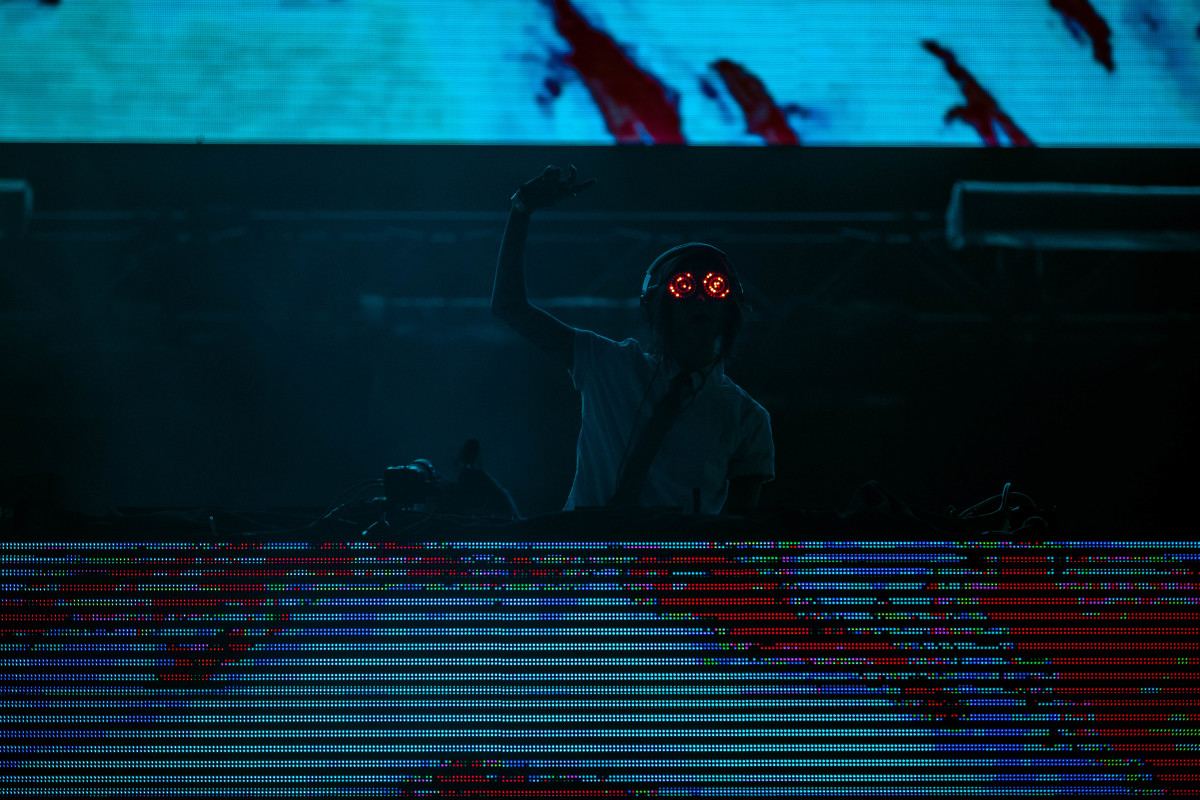 Brian Rapaport/EDM.com
Rezz has hypnotized her way to electronic music superstardom. Bubbling in her cauldron is an enchantment unlike any other. Her unique sound design, trance-inducing visuals and magnetic stage presence set her apart from her contemporaries.
Rezz adopted her stage name from her Iranian surname. Isabelle Rezazadeh was born to an Iranian father and a Ukranian mother in Kharkiv, Ukraine before the family relocated to Niagra Falls in Ontario, Canada. Her heritage and upbringing can be traced to three different continents.
Severus Snape, in J.K. Rowling's Harry Potter and the Sorcerer's Stone, can best describe Rezz: "I can teach you how to bewitch the mind and ensnare the senses. I can tell you how to bottle fame, brew glory and even put a stopper in death."
Sevdaliza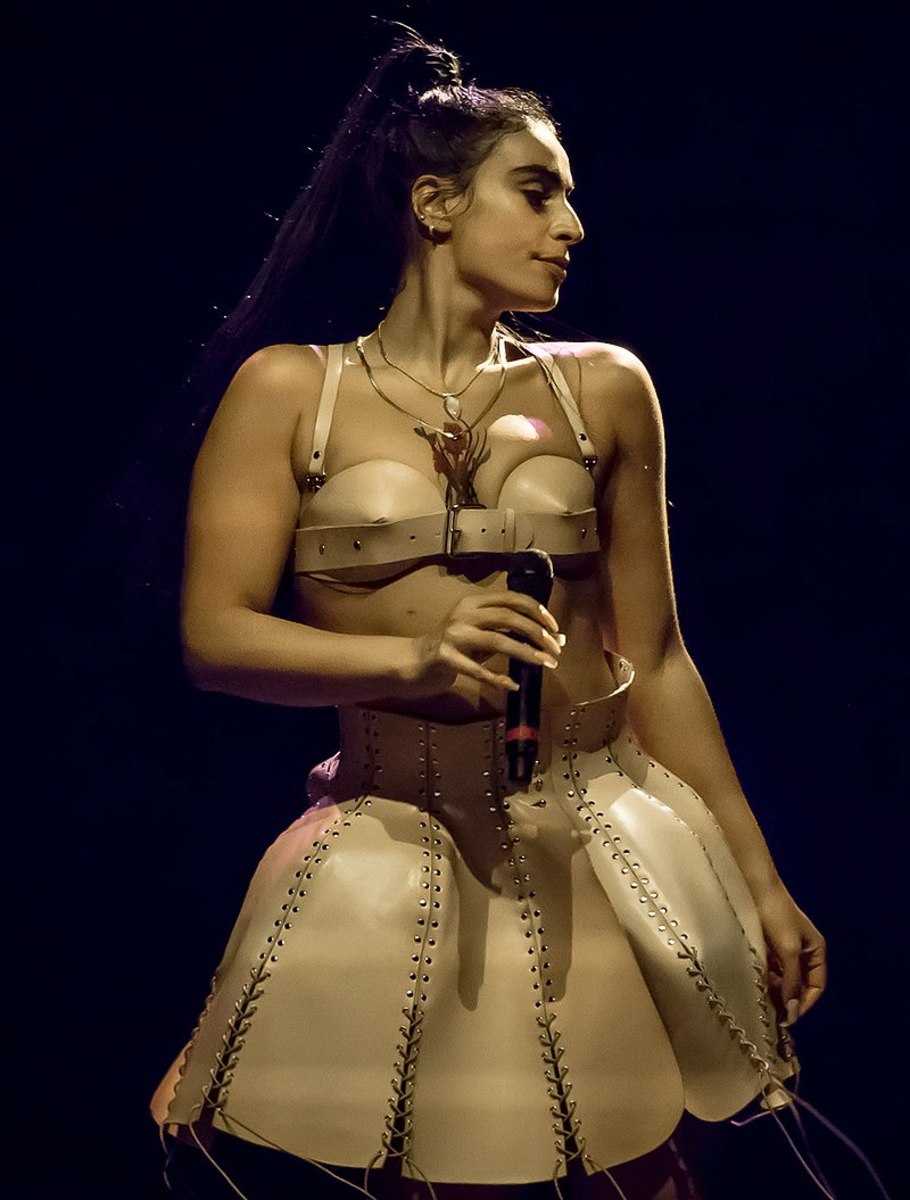 Justin Higuchi
Sevdaliza's many gifts and skills are reflected in her boundary-pushing fusion of R&B and electronic music. Born in Tehran and raised in Rotterdam, the Iranian-Dutch artist is a creative tour de force. She is a singer, songwriter, record producer, visual artist and director who speaks five fluent languages: Dutch, English, French, Persian and Portuguese.
Sevdaliza even obtained a basketball scholarship and played on the Dutch national team. Oh, and she also has a Master's degree in communications.
Sevdaliza's conviction is loud and clear in her music. 2017's "Bebin," a Persian-language track, addressed Donald Trump's Executive Order 13769, more commonly referred to by critics as the "Muslim ban." More recently, Sevdalizeh released a song titled "Woman Life Freedom" in response to the horrors committed against women in Iran.
Her most recent EP, Raving Dahlia, is named after her daughter and tackles the unrealistic societal standards and expectations of women. Sevdaliza has released two studio albums, 2017's ISON and 2020's Shabrang, to accompany her five EPs through her record label, Twisted Elegance.
Scroll to ContinueRecommended Articles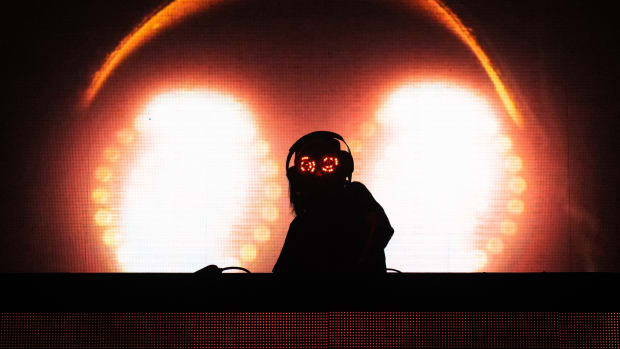 FEATURESHow Iranians Influence EDM: Meet Rezz and Other Transformative Artists of Iranian Descent
Iranian ingenuity courses through every level of electronic dance music.
By Shakiel MahjouriJan 3, 2023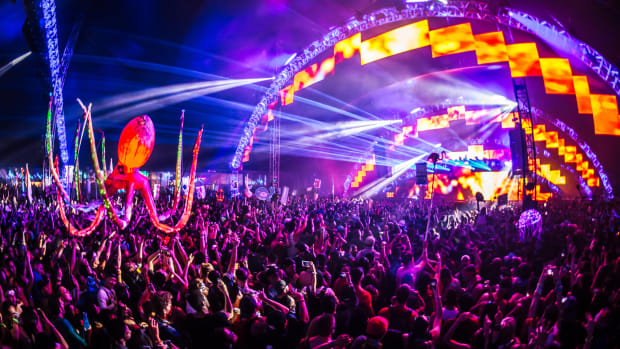 EVENTSKaskade, Excision, Rusko, More Revealed for Beyond Wonderland 2023: See the Full Lineup
The Alice In Wonderland-themed EDM festival is returning to Southern California in the spring.
By EDM.com StaffJan 3, 2023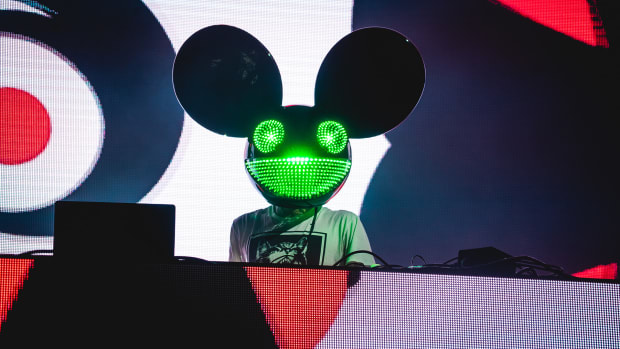 MUSIC RELEASESListen to deadmau5 and YTCracker's Hacktivist Anthem, "Antisec"
In a nod to the AntiSec Movement, deadmau5 and YTCracker turn back the clock to "hacktivism in its prime."
By EDM.com StaffJan 3, 2023
Good luck finding another with the sheer diversity of creative excellence that Sevdaliza wields.
Deep Dish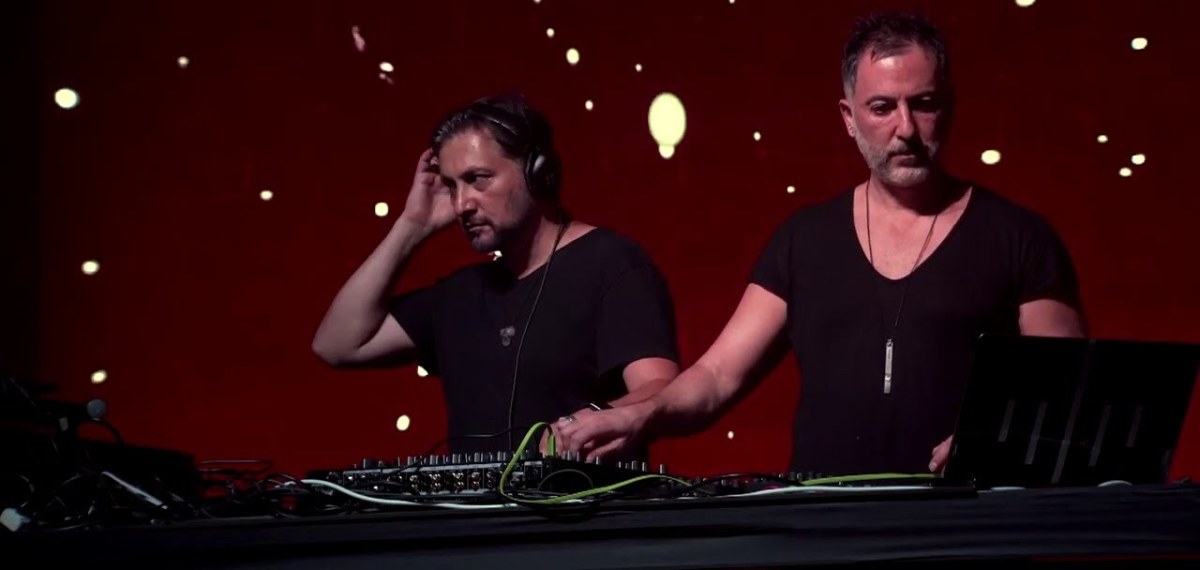 Insomniac Events/YouTube
If there is an Iranian DJ Hall of Fame, a pedestal must surely be erected for Deep Dish's Dubfire and Sharam.
The Iranian-born artists have been churning out tracks and dominating dancefloors since the early 90s. The progressive house duo made a splash on the scene in 1995 with their remix of De'Lacy's "Hideaway." They won the Grammy Award for Best Remixed Recording for their twist on Dido's "Thank You."
The iconic Dubfire—born Ali Shirazinia in Mashhad, Iran—relocated with his family to Washington, D.C. at the age of seven. Armed with experience in genres ranging from hip-hop and jazz to rock and pop, he has released countless techno singles and remixes over the last 30 years.
Sharam Tayebi emigrated to Washington from Tehran at the age of 14. His track "PATT," which samples Eddie Murphy's "Party All The Time," peaked at #8 on the U.K. singles chart. Notable collaborators include Kid Cudi and The X-Factor New Zealand judge Daniel Bedingfield. Always the life of the party, Sharam has a top-notch mix game and was voted BBC Radio 1 Essential Mix of the Year in 2009.
Nostalgix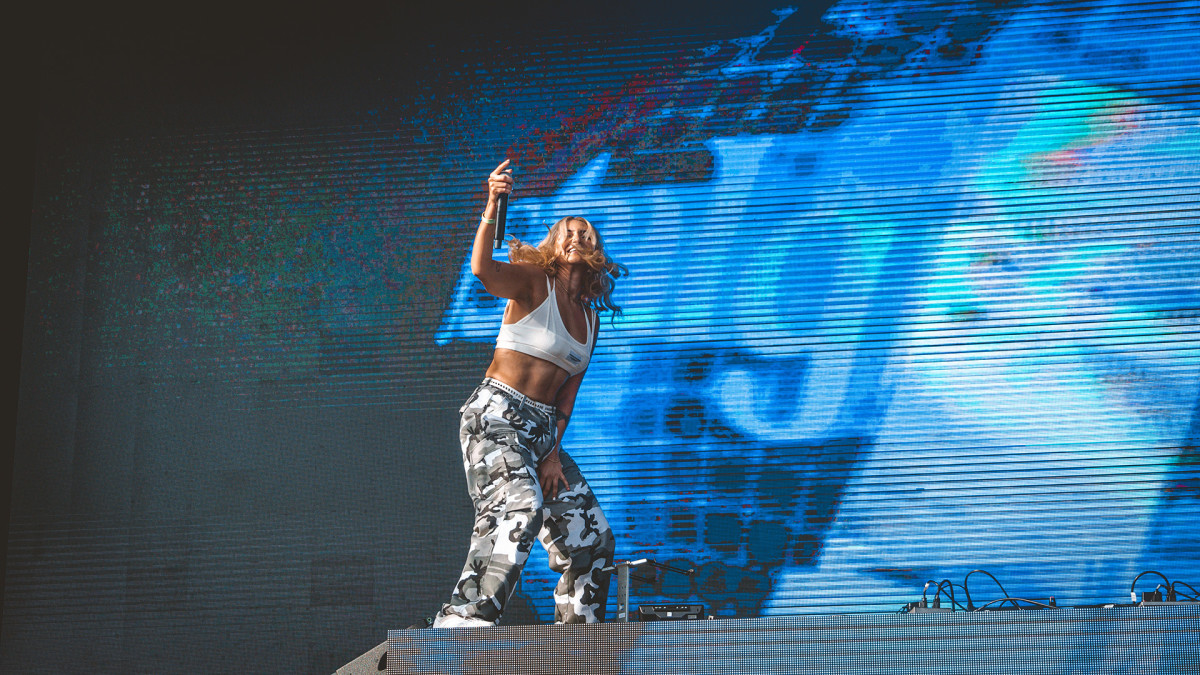 Jarett Lopez/EDM.com
Nostalgix had quickly emerged as one of the most promising artists out of Vancouver, B.C. before the COVID-19 pandemic sidelined her touring plans. After signing with AC Slater's Night Bass Records, she used the global lockdown period as a proving ground to expand her sound. Nostalgix now incorporates her own vocals into many of the tracks she produces.
Equipped with a deep repertoire of high-profile releases, the Iranian-born, Canadian-raised house music artist is tearing up the festival scene. EDC Las Vegas, Beyond Wonderland and Shambhala are just a few of the major fests she performed at in 2022, plus tours with mainstays such as Malaa and ARMNHMR.
"It's actually one of my goals down the line to have my own record label because I want to be able to bring up other artists and support upcoming talent," Nostalgix told EDM.com in summer 2021. "It's cool to be able to create a community and something bigger beyond yourself."
DJ Aligator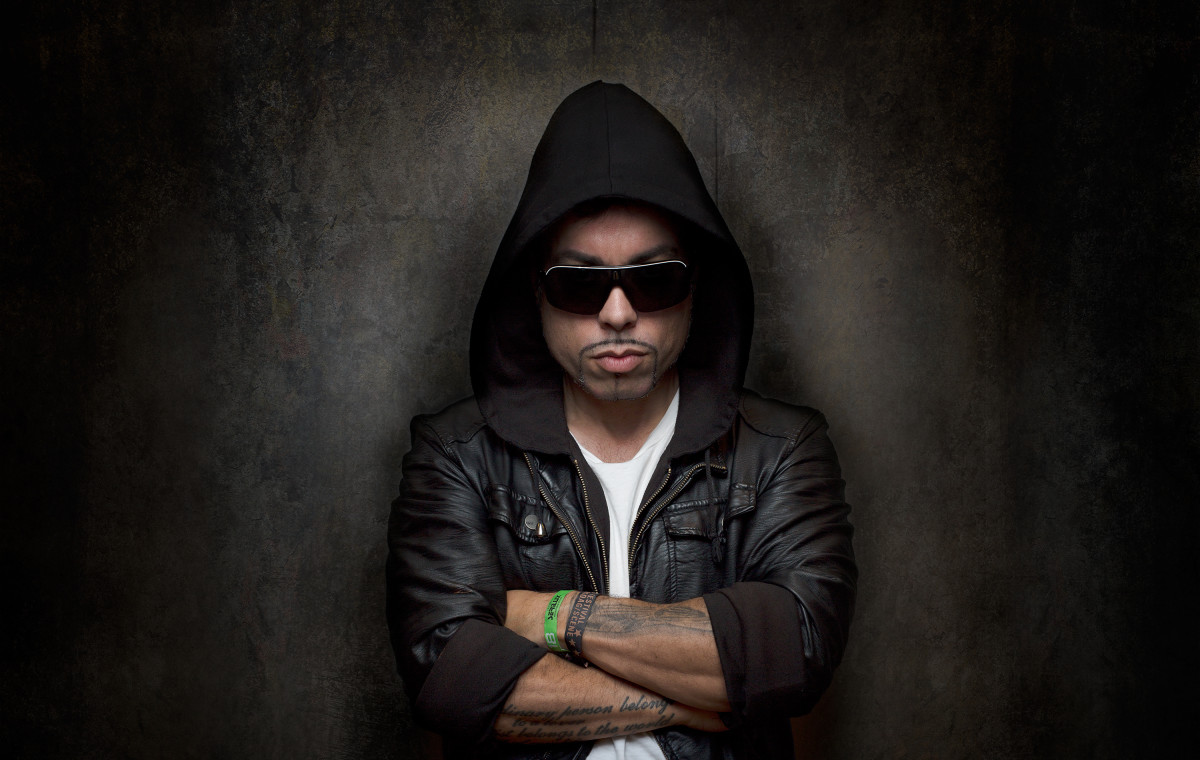 Christian Krogh
"Blow my whistle, baby. Open up, put it in. Let's begin!"
Armed with a catchy whistle sequence, thumping beat and all sorts of amusing sounds that perfectly encapsulated the late '90s and early 2000s, DJ Aligator's irresistible "The Whistle Song" took Europe by storm. The song topped charts in Denmark, Norway and Scotland, and clocked in at #5 in Ireland and the U.K.
The impact of DJ Aligator's eccentric banger is still felt today. Steve Aoki and Timmy Trumpet teamed up with him in 2022 to release an updated version of the song, "The Whistle". And the Spanish-Danish producer of Iranian heritage is still going strong with releases more than two decades since his debut. 
Tagsterms:DJ AligatorEDMSevdalizaSharamIranRezzNostalgixDubfireDeep Dish

By Shakiel MahjouriFollow Shak_Fu
Sign up for our