Jungle have unleashed their fourth studio album, Volcano, a dazzling record that ignites the senses. Released under their independent imprint Caiola Records, the 14-track record was written and recorded alongside singer-producer Lydia Kitto.
Volcano perfectly encapsulates Jungle's signature grooves, funk and radiant warmth. The album exudes an irresistible energy, its rhythms inviting a dance-induced euphoria while maintaining a soulful undercurrent and flowing seamlessly from one track to the next.
"It's the most vivid and exciting album we've made so far," the duo said.
Scroll to ContinueRecommended Articles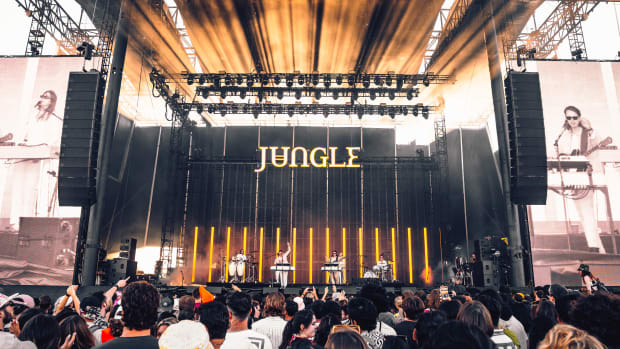 MUSIC RELEASESJungle Unveil Fourth Studio Album and Film, "Volcano"
"Volcano" perfectly encapsulates Jungle's signature funk and radiant warmth.
By Brooke BiermanAug 15, 2023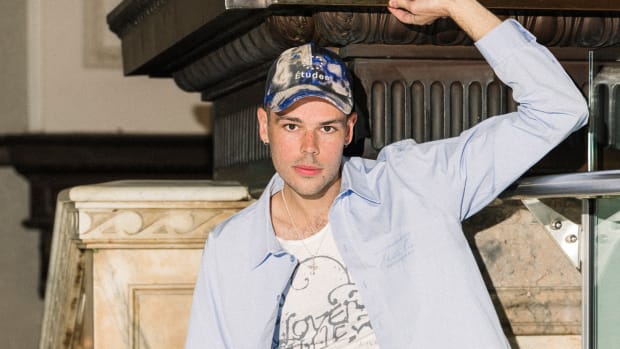 MUSIC RELEASESUnderground Vibes | 091
1tbsp, LEFTI, omniboi and more are featured in this week's installment of "Underground Vibes."
By Konstantinos KarakolisAug 15, 2023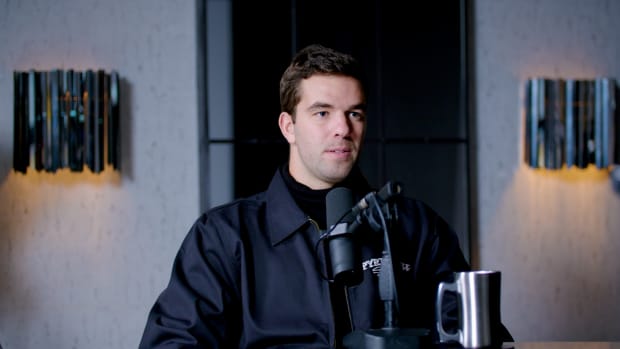 NEWSBilly McFarland Says He Signed a Deal to Turn the Story of Fyre Festival Into a Broadway Musical
With $26 million in restitution charges to his name, Fyre Festival founder Billy McFarland is thinking outside the box when it comes to the future of his brand.
By Cameron SunkelAug 12, 2023
The album not only captures Jungle's signature style, but also broadens their sonic palette with brilliant collaborations. "Candle Flame" a euphoric gem featuring Erick the Architect; and "I've Been in Love," a velvety and romantic composition with Channel Tres; both catapulted into the spotlight with their releases earlier this year. Enter three new gems: the psychedelic "You Ain't No Celebrity" with Roots Manuva's resonant rap stylings, the disco-infused "Don't Play" featuring Mood Talk and the laid-back "Pretty Little Thing" enriched by hip-hop artist Bas's bright vocals.
In addition to the remarkable collaborations, the album boasts a further nine tracks solely from Jungle. "Us Against the World" opens the album with vigor, setting the tone for a rapturous experience. The sassy and playful flair of "Holding On" keeps the pulse alive while "Dominoes," "Back on 74" and "Problemz" contribute to the album's sublime soundscape. The seamless progression continues with "Coming Back," "Every Night" and "Good at Breaking Hearts," which maintain the album's warmth and groove. "Palm Trees," the penultimate track, delivers a glittery, disco-infused melody for the senses.
Jungle also unveiled another layer of their artistry with VOLCANO, The Motion Picture. Premiering exclusively on the Jungle Fan Club on August 11th, the visually stunning and theatrical film intertwines dance and movement to narrate the album's story. Exclusive access is granted to premiere pass-holders here.
Fans can catch Jungle on their world tour and stream Volcano now. 
FOLLOW JUNGLE:
Website: junglejunglejungle.com
Facebook: facebook.com/jungle4eva
Instagram: instagram.com/jungle4eva
Twitter: twitter.com/jungle4eva
Spotify: bit.ly/3Yynq2q
Tagsterms:JungleNew MusicNew Album

By Brooke Bierman
Sign up for our