Mystic State's new EP, The Last Lotus, exudes the duo's signature sound, a blend of deep, illusive and hair-raising elements for a chilling yet beautiful sonic adventure.
Grounded by deep basslines that carry nostalgia and dreamlike emotion, The Last Lotus awakens a frame of mind rooted in mystery and exploration of self. Out now on Deep Dark & Dangerous, the EP's sound design and attention to detail are enough to induce goosebumps and fully transport us into Mystic State's world.
The journey begins with the EP's titular track, which collides ominous vocal swells with thick bass and hard-hitting drums. "Tell me about these dreams," lures an eerie voice. Peaceful yet cold, the song's spooky nature is offset by its intrinsic nostalgia, as if we've visited this place before—perhaps in our own dreams.
"Strike" invites us to venture further into Mystic State's rabbit hole, leaving reality behind to explore deeper and deeper into the mythic dream state of The Last Lotus. Heavy, dark and all-encompassing, "Strike" opens the portal into a mystical headspace through unparalleled sound design.
Scroll to ContinueRecommended Articles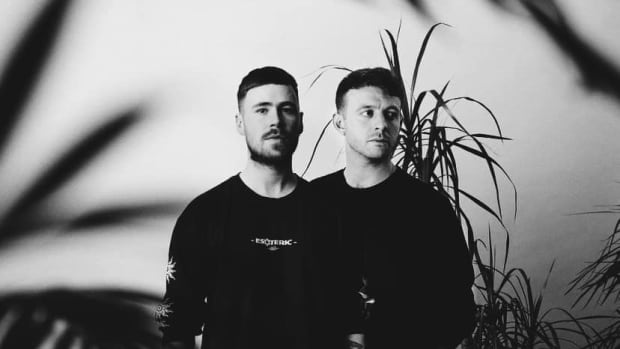 MUSIC RELEASESListen to Mystic State's Dreamlike Deep Dub EP, "The Last Lotus"
The Bristol-based production duo released their new EP on Deep Dark & Dangerous.
By Rachel FreemanJun 6, 2023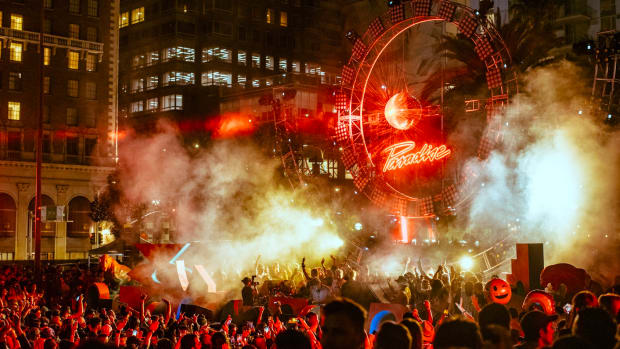 EVENTSJamie Jones' 2023 Paradise in the Park Event Was a Tropical Oasis in the Heart of DTLA
Vibrant decor, a lively ambience and an exceptional lineup contributed to an extraordinary weekend filled with music, joy and a sense of togetherness.
By Brooke BiermanJun 6, 2023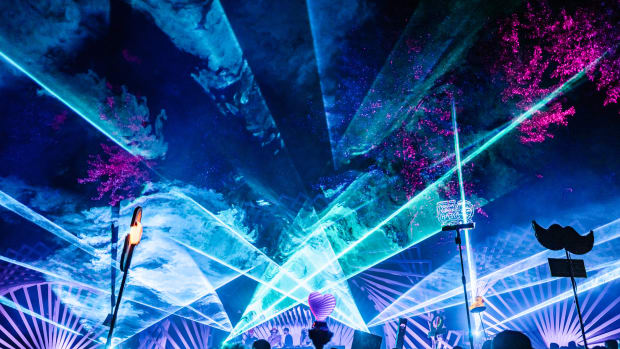 EVENTS9 Artists You Can't Miss at Bass Coast 2023
CloZee, Jasper Tygner, OAKK and more are among our must-see artists at Bass Coast.
By Jarett LopezJun 6, 2023
"Blessings" then balances the light with the dark in an effortless and refined way that demonstrates a sense of harmony in a confusing world. Here, Mystic State set the scene with deep dub darkness, but once the senses adjust to this lucid dream state, fragments of light flutter through phantasmic foley.
Mystic State weave a full spectrum of emotions into "Maud's Theme." Simple in its arrangement yet complex in its sound design, the track's heavy 808s set the perfect backdrop for tickling, ethereal arpeggios laced throughout the song. A spine-chilling vocal sample paves the way for unrelenting bass that somehow both soothes and terrifies.
The adventure wraps up with "Dream Theory," a collaboration with Jack Flynn-Oakley featuring unique samples that could only be conceived by Mystic State. Their signature sound is woven throughout this track, a balancing act that exudes curiosity and excitement. When it comes to an end, it feels as though you're waking from a strange dream, back on the ground after being transported to an otherworldly place.
The Last Lotus is now available both digitally and on vinyl. Mystic State also released a stacked guest mix for Deep Dark & Dangerous, which features a number of collaborations and heavy-hitting unreleased songs. Take a listen below.
FOLLOW MYSTIC STATE:
Instagram: instagram.com/mysticstate
Twitter: twitter.com/_mysticstate
Facebook: facebook.com/mysticstate
Spotify: spoti.fi/3OZjjts
Tagsterms:New MusicDeep Dark & DangerousDeep DubMystic State

By Rachel Freeman
Sign up for our