Marc Rebillet has revealed Songs About Fucking, a biographical documentary premiering at the 2023 Tribeca Festival.
The 99-minute film promises a deep dive into Rebillet's absurdist artistry and meteoric rise in the wake of the pandemic. Documentary filmmaker James Gallagher, who followed his steps throughout 2021's "Third Dose" tour, said it's "a movie about [Marc Rebillet] who shared his life and music and talked about love and togetherness in a moment where it felt in short supply." 
Rebillet's rising star as a viral internet sensation began at an early age before he focused on music. The trailer for Songs About Fucking references an early anecdote wherein he burns a greedy woman determined to buy out the new stock of iPhones at a local retail store.
Years later, Rebillet was feeling burnt out working as a corporate telemarketer. He threw off his pants in his cubicle and marched out of his former office in his underwear, declaring a new career path dedicated to music production and improvisational comedy.
Scroll to ContinueRecommended Articles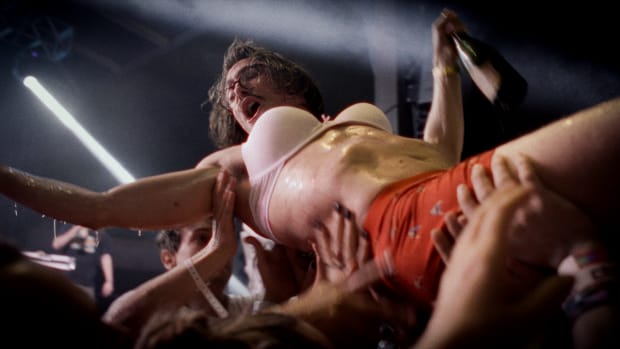 NEWSMarc Rebillet Announces Biographical Documentary, "Songs About Fucking"
Fresh off a performance on Coachella's main stage, "Loop Daddy" is premiering a full-length documentary at New York City's Tribeca Festival.
By Leah McClureJun 5, 2023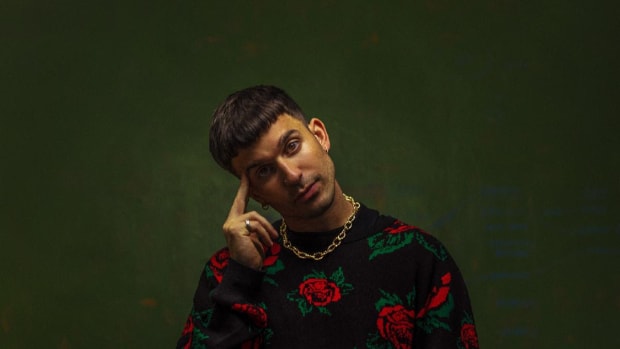 NEWSMichael Bibi Has Been Diagnosed With CNS Lymphoma, a Rare Cancer
"I don't know what lies ahead, I'm tired but I know I am strong & I won't let this beat me."
By Rachel FreemanJun 5, 2023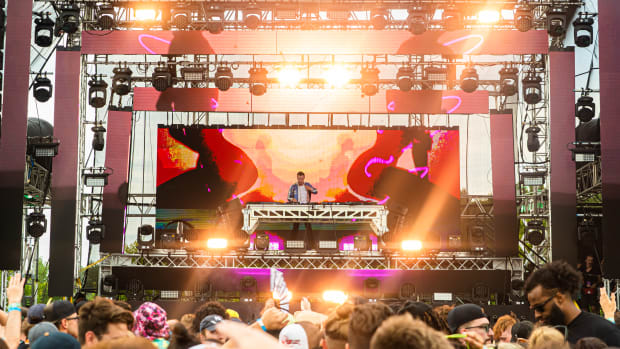 EVENTSEDM.com to Produce Pop-Up DJ Set In Secret Ottawa Location During Escapade Music Festival 2023
We're gearing up for our very first pop-up DJ set at a secret location in downtown Ottawa.
By EDM.com StaffJun 5, 2023
Rebillet, who recently performed on Coachella's main stage, never looked back and ultimately took the pitfalls of COVID-19 on the chin by engaging global audiences through wild livestreams from his Manhattan apartment. He amassed legions of diehard fans throughout the lockdown period who shared suffering but also connected with his humanity and animalistic spirit.
Rebillet then started touring across the world has since performed at a slew of iconic concert venues and music festivals, like Red Rocks and Bonaroo. Now settled back in New York City, he has taken his livestreams out of his apartment to the streets, setting up shop on Sundays at various locations and recording his "We Outside" series.
Songs About Fucking is slated to premiere at this year's Tribeca Festival on June 10th, 11th and 16th, and a Q&A will follow each viewing. You can find out more here.
For more on the one they affectionally call "Loop Daddy," read our intimate interview, which delves into Rebillet's humble beginnings and the tragic death of his father.
FOLLOW MARC REBILLET:
Website: marcrebillet.com
Facebook: facebook.com/marcrebillet
Twitter: twitter.com/marcrebillet
Instagram: instagram.com/marcrebillet
YouTube: youtube.com/marcrebillet
Tagsterms:Marc RebilletSongs About FuckingDocumentaryTribeca Festival

By Leah McClure
Sign up for our