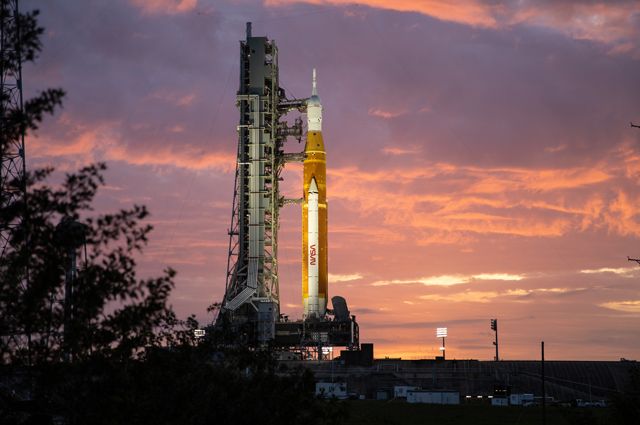 The next attempt to launch the Space Launch System (SLS) super-heavy launch vehicle to the Moon with the Orion spacecraft is going to be carried out on September 27, and not on September 23, as previously planned. This was reported by the National Aeronautics and Space Administration (NASA).
It is specified that the postponement of the date is due to the need to conduct a number of tests. The spare day was called October 2.
Launch attempts have already been made on August 29 and September 3. In both cases, the flight was canceled due to a hydrogen leak while refueling the rocket. Experts believe that the leaks were related to the filling equipment, and not to problems in the rocket itself, so they see no obstacles to the flight.
The other day it was reported that the NASA — CAPSTONE — put into safe mode due to a problem. Its goal is to test the technologies of the American manned lunar station Gateway.
Rate the material
Источник aif.ru