After the release of Foreign Family Collective's new album, it's clear that innovation remains one of the cornerstones of ODESZA's persevering tastemaker.
Awash in lush soundscapes and aching electro-soul, Rare.wavs (Vol. 2) is a microcosm of Foreign Family's distinctive approach to music curation. They never waver from releasing the kind of music that makes you feel connected to something bigger than yourself.
That rings truer than ever when it comes to "In The Rain," ODESZA's brand-new single. The cathartic four-on-the-floor track was written on the road during this year's scintillating "The Last Goodbye Tour," a magnum opus for the barnstorming duo, who said they wanted to produce "something fun and high-energy that would particularly work well in a live environment."
"We love the Rare.wavs project from Foreign Family Collective because it gives artists the chance to step outside of their comfort zone and try new directions, which may not work as part of a full record release of their own," the duo said in a press release.
The nostalgic album also features original music by TOKiMONSTA, Parra for Cuva, Mood Talk, bad tuner, edapollo, Jerry Folk and EVAN GIIA, the lattermost of whom contributed its most heartbreaking cut. GIIA, whose breakout dance hit "WESTWORLD" released via Foreign Family back in 2018, stuns in "SWIM," a wistful ode to her late uncle.
Scroll to ContinueRecommended Articles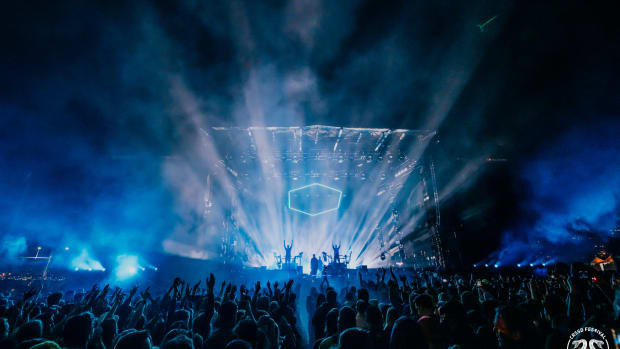 MUSIC RELEASESNew ODESZA Music Features in Stunning Album From Foreign Family Collective: Listen
Awash in aching electro-soul, "Rare.wavs (Vol. 2)" also features tracks by TOKiMONSTA, Parra for Cuva and EVAN GIIA, among others.
By Jason HefflerSep 13, 2023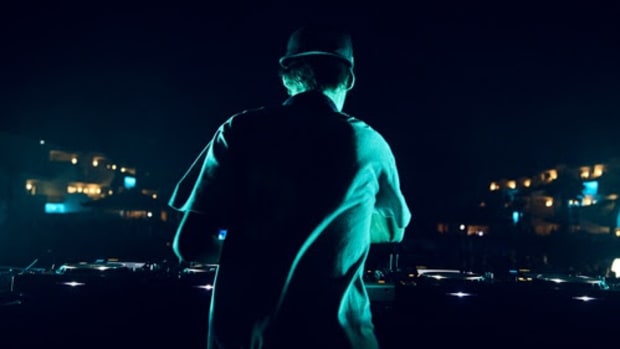 NEWSWatch Never-Before-Seen Videos of Avicii Producing His Debut Album, "True"
In honor of the album's 10th anniversary, Pophouse and Universal are paying tribute by releasing "unfiltered footage" of its creative process.
By Jason HefflerSep 13, 2023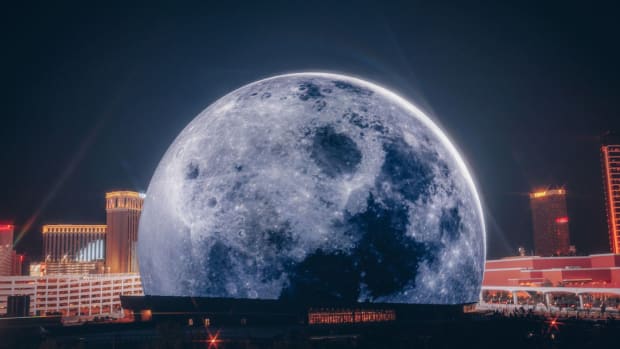 GEAR + TECH"Largest Screen on the Planet": Here's What the Inside of the Vegas Sphere Looks Like
The interior of the towering orb contains the world's highest-resolution wraparound LED screen, which iconic filmmaker Darren Aronofsky called the "largest screen on the planet."
By Jason HefflerSep 13, 2023
Emotional release through unbridled creativity is the name of the game.
"Community is the core of everything we do at FFC and we love how Rare.wavs is a chance for artists to come together in this spirit," added Kyle Kusanagi, head of A&R at Foreign Family Collective. "Thematically, this package is about creative freedom and offering artists an outlet to explore outside of their normal process. While each artist brought their own unique inspiration and style to the music, collectively the songs feel connected by the underlying pursuit of freely exploring new sounds, techniques and ideas."
Take a listen to the new album below. ODESZA's "In The Rain" is also available as a 7" single on limited edition clear vinyl, which you can purchase here. The vinyl is expected to ship on October 13th, 2023.
FOLLOW FOREIGN FAMILY COLLECTIVE:
Facebook: facebook.com/ForeignFamily
Twitter: twitter.com/ForeignFam
Instagram: instagram.com/foreignfamily
Website: foreignfamilycollective.com
Tagsterms:TokimonstaNew MusicEVAN GIIAJerry FolkBad TunerEdapolloForeign Family CollectiveOdesza

By Jason Heffler
Sign up for our