If there's anyone who knows how to properly celebrate freedom, it's Zeds Dead.
The renowned electronic music duo have been taking over the city of Denver the past eight years with an annual label showcase during 4th of July weekend, and this year is looking no different. The city continues to hold a steady reputation of being the "bass capital of the world" and Zeds Dead is ensuring it continues to live up to the title.
Their Deadbeats label has long been a bona fide tastemaker in many flavors of electronic music—dubstep, drum & bass, house, techno and more—and has continuously flourished in Denver by delivering larger-than-life showcases. Returning this year will be their flagship multi-day "Deadrocks" event, featuring back-to-back sold-out shows at the iconic Red Rocks Amphitheatre on July 2nd and 3rd. The 9th annual showcase will feature performances by Chase & Status, Nostalgix, Hamdi and more.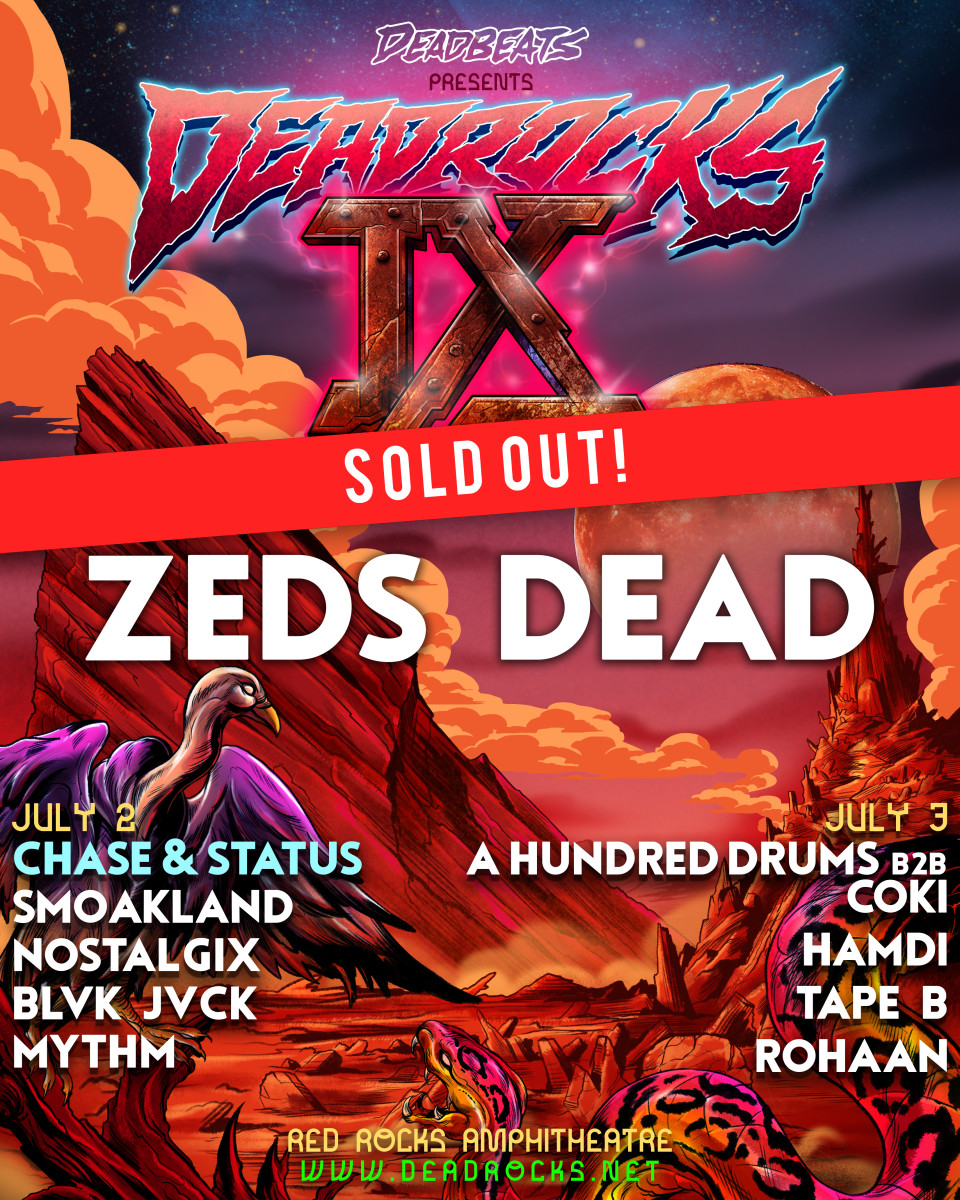 c/o Press
On July 4th, Zeds Dead will continue the celebration with their third annual "Backyard Jamboree" at Denver's Civic Center Park. An estimated 10,000 attendees will celebrate with a massive lineup across three stages featuring Truth, Blanke, Vampa, Mary Droppinz and more. It's set to be the ultimate electronic music BBQ full of lawn games, food trucks, bouncy castles and a glam station for the perfect festival look. 
Maintaining its commitment to a family-friendly atmosphere, the organizers of Jamboree will also host their annual Deadbeats Hotdog Eating Contest, which is currently on pace to become the third largest hotdog eating contest by attendance in North America.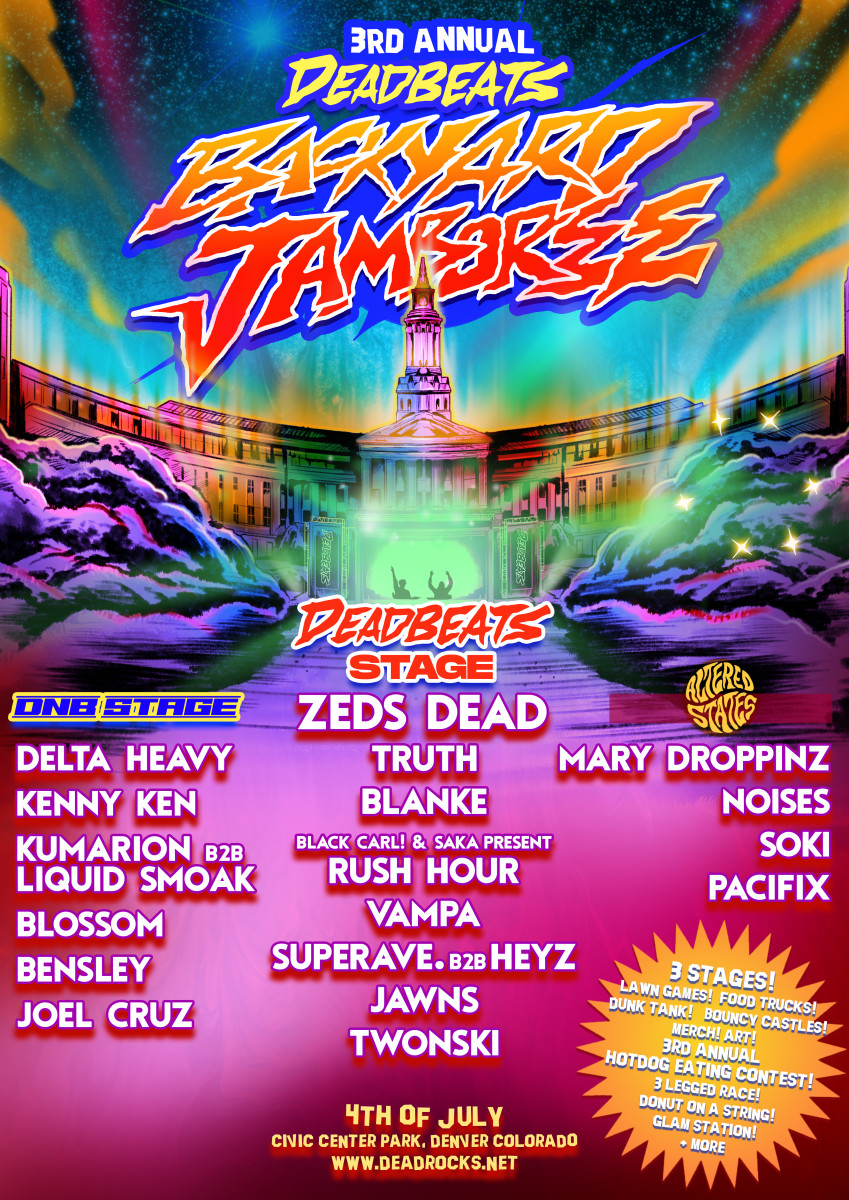 c/o Press
In the evening, Zeds Dead will bring the festivities to a close at the Mission Ballroom with a headlining show. This grand finale will feature two sets from the duo and a supporting performance by Integrate, a duo comprising Deadbeats favorites Black Carl! and VCTRE.
"We're excited to be back again for the 3rd edition of this July 4th takeover in Denver," Zeds Dead told EDM.com. "Deadrocks is our favorite time of the year, and being able to expand the party to three days has been such a cool experience. We wanted to throw an event that captured the essence of a 'backyard BBQ' meeting a 'festival-carnival vibe.' Our aim was to create a feel-good party atmosphere, resulting in the ultimate 'Deadbeats' experience. This show has grown so much since the first one in 2021. We can't wait to see how much bigger it can get!"
To prepare for Zeds Dead's city-wide takeover of Denver, we asked each of the artists involved with Deadbeats' 2023 Backyard Jamboree what it means to be involved with such an inclusive community in Denver.
TRUTH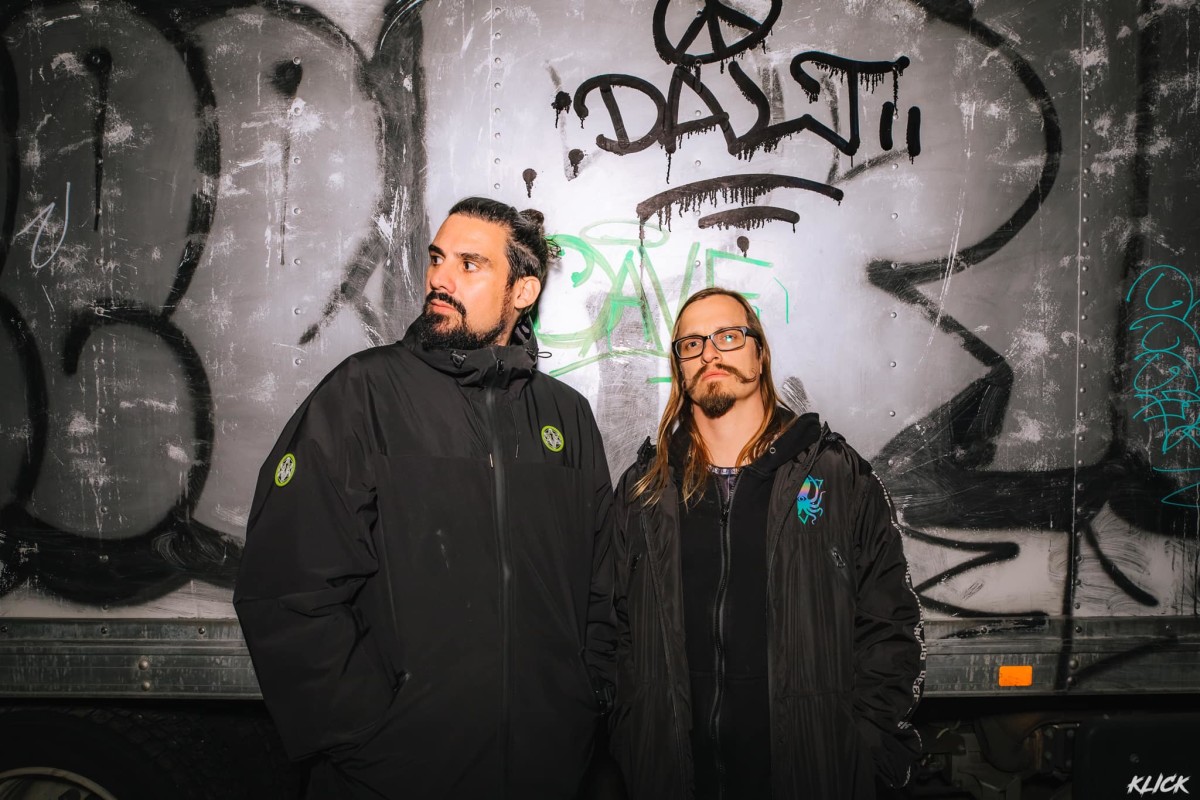 ShutterKlick
"Absolutely stoked to be joining Zeds Dead and the Deadbeats crew for the annual Jamboree! Haven't had many opportunities to collaborate over the years, so this feels super exciting and long overdue. The timing couldn't be more perfect as well; Tristan's actually coming all the way from New Zealand for a few select dates together this summer, including Electric Forest and the Jamboree! We're also very much looking forward to the event being outdoors in downtown Denver! The fact this is a multi-stage, multi-genre event spanning dubstep, drum & bass, house, techno, and beyond makes it extra cool as well – it's nice to switch things up over the summer, get out of the clubs and into different environments – for both the two of us, all the other artists involved and the fans! It's going to be really special."
MARY DROPPINZ
c/o Press
"Deadbeats' sub-label Altered States has truly been my home for the past year and a half they have provided me with a safe place to express myself freely by releasing my creations and championing me as an artist. Honestly, being a part of the jamboree feels like a full circle moment for me to fully emerge deadbeats and altered states vibes together in beautiful Denver – it's going to be epic. I cannot wait to share all my new music and kick it at Civic Center Park!"
BLANKE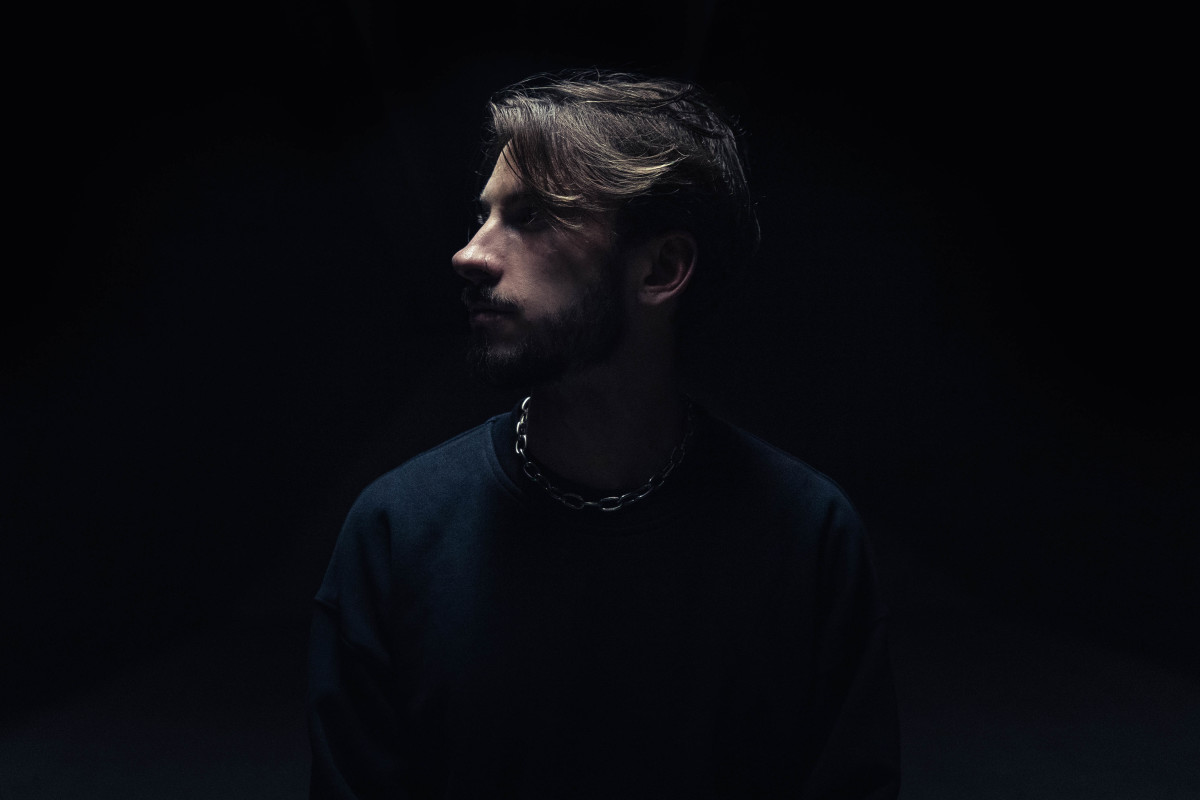 c/o Press
Scroll to ContinueRecommended Articles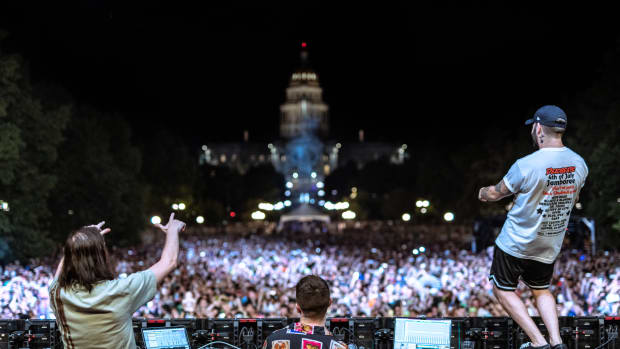 EVENTSPrepare for Zeds Dead's 4th of July Celebrations in Denver With These Personal Reflections From Blanke, Vampa and More
"Our aim was to create a feel-good party atmosphere, resulting in the ultimate 'Deadbeats' experience."
By Mikala LugenJun 26, 2023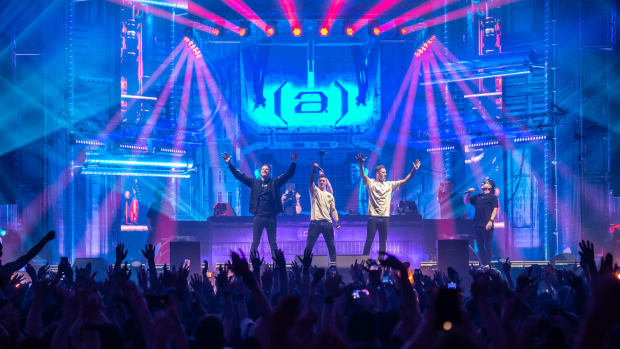 FEATURES"An Insane Rollercoaster Ride": Headhunterz and D-Block & S-te-Fan Discuss Hardstyle's Evolution
"Artists are able to have careers that last over a decade without being forgotten and at the same time, keep the music pure for the fans."
By Lennon CihakJun 26, 2023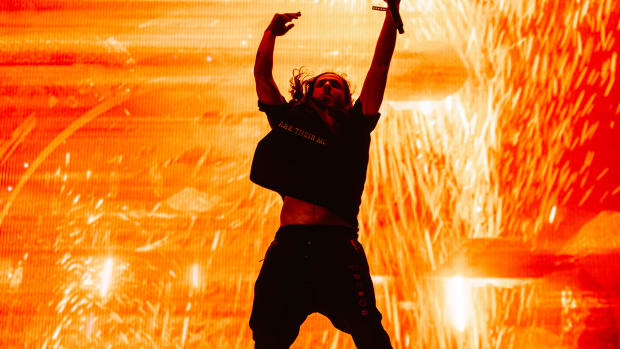 NEWSSubtronics Reveals Sophomore Album In the Works
Subtronics also teased a massive unreleased dubstep track, which he said "has been going off" in his live shows.
By EDM.com StaffJun 26, 2023
"Deadbeats is family at this point so obviously it's exciting to be part of the Jamboree! I attended last year with some friends after playing Deadrocks and it was such a fun event overall, super high vibes so I'm stoked to be part of it this year! Denver has been my home for the past year and a half so it makes it that much sweeter that it's a hometown show and just down the road from my place!
Apart from playing on a DOPE stage to awesome fans, I can't wait to see HEYZ eat his weight in hotdogs and maybe see a couple artists get dunked haha. Also just wandering around and saying hey to everyone. One of my favorite parts of this job is meeting people.
I think Deadbeats offers a broad but refined musical catalog and culture, and from my short time here in Denver, it seems like the label and the city both complement each other and work together symbiotically. The love for Deadbeats is obviously so strong and solid with their being able to curate multiple large scale events over the course of a weekend in the one city. Mission Ballroom to Red Rocks to the Civic Centre. It's a massive achievement and a testament to the quality of both the scene here and the label."
NOISES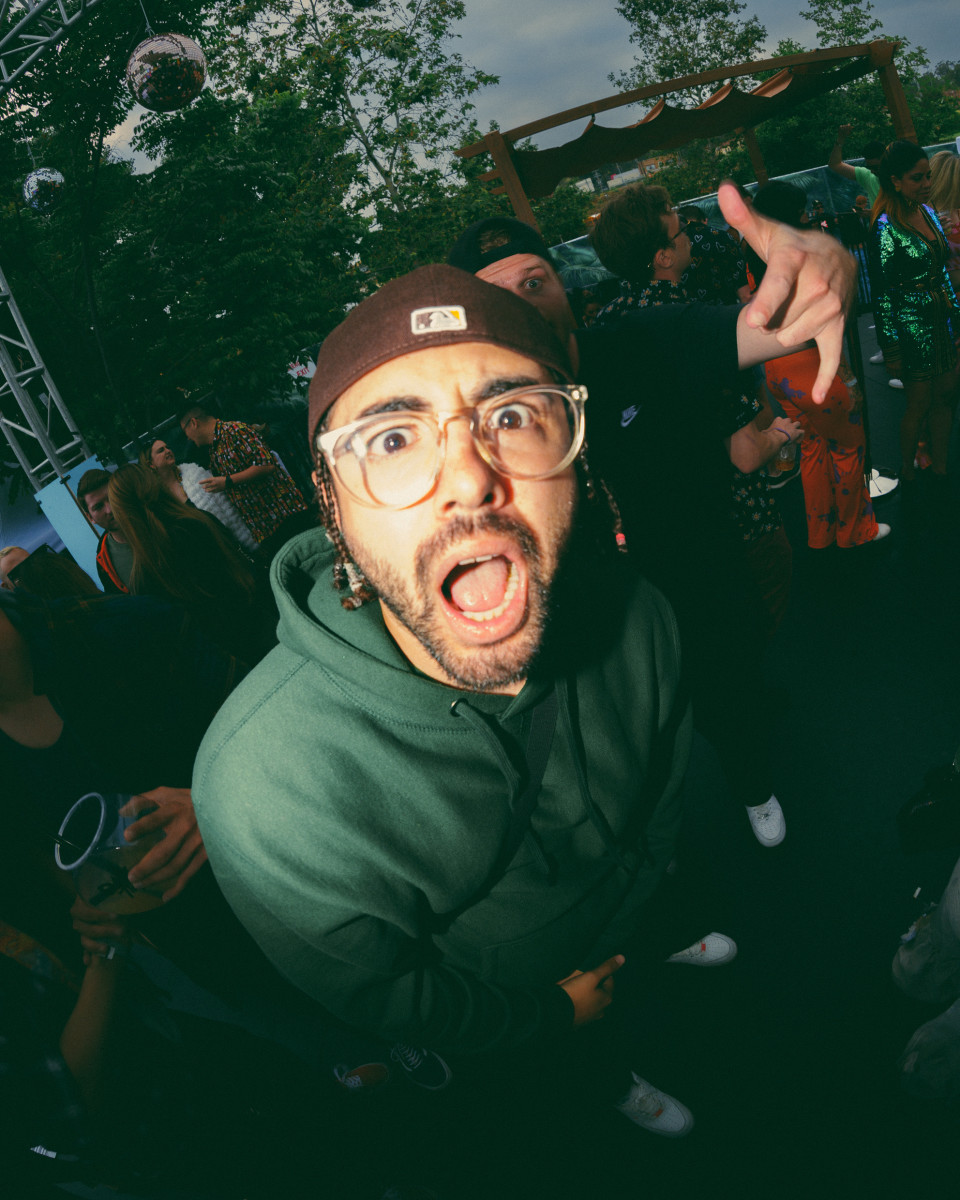 c/o Press
"Building with such an amazing team like Deadbeats has been nothing short of an amazing experience so when the opportunity arose to be a part of the Jamboree, it's something you can't pass up. What the platform has offered is more than just another show for me and others; It gives passionate artists and music lovers a place to co-exist in such an interactive way and I'm very proud to be a part of that!
Really looking forward to what the "Altered States" Stage has to offer this year! With all the new, upcoming artists including myself performing there, I'm very eager to connect with all the different sounds and artists. Not to mention all the activities and Lord knows I love a good activity. I'll be one of the guests at the dunk tank so if you have $5 and want to help a local charity, Youth On Record, which offers free music workshops to children in Denver you know where I'll be!
Deadbeats has been throwing events for the Denver community for some time now and from just being a fan of electronic music in general, I've witnessed all the shows and tours in Denver, featuring both flourishing and up-and-coming artists. These events have helped to cultivate a glowing community of music enthusiasts in the city and have contributed to Denver's reputation as a hotspot for bass-driven electronic music. The label has also played a role in fostering a sense of community and unity among music fans in Denver. Through its branding and messaging, Deadbeats has created an identity that resonates with fans, promoting inclusivity, creativity, and a shared passion for bass music which has given a place belonging and connectedness within the local electronic music scene!"
VAMPA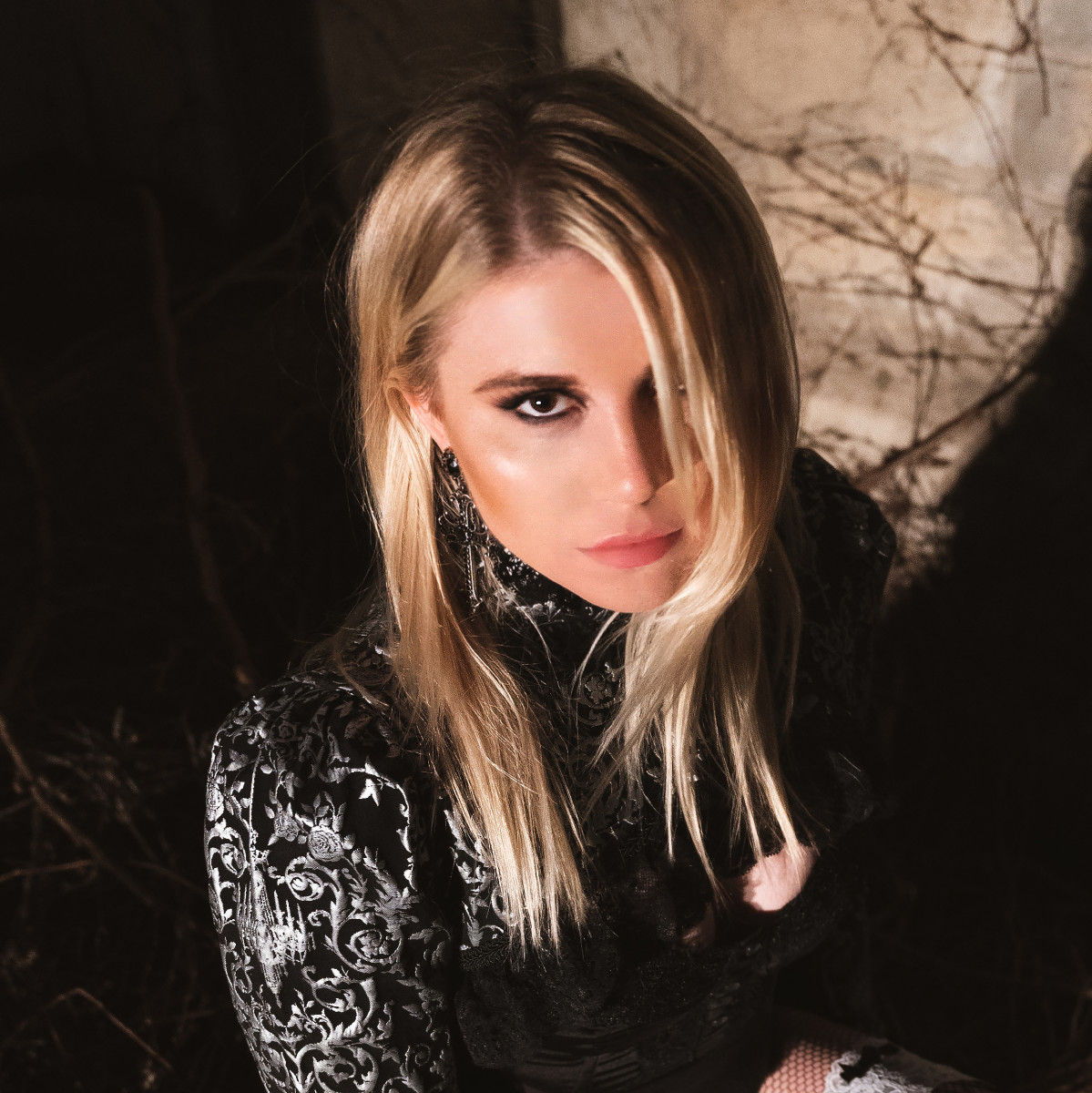 c/o Press
"I'm honored to be given the opportunity to play this massive event alongside my biggest musical inspirations. Deadbeats curates immersive experiences for the audience and artists alike, and with their dedicated following always showing out, these events feel larger than life. There are people in that crowd who will have never heard of my project, which provides me with a platform I am so grateful for, bringing my music to fresh ears. As artists, this is what we dream of. 
I've been working hard on a lot of new music which I'll be premiering for the first time at the Jamboree! Dipping my toes in producing different genres is something I've never tried previously, and this feels like the perfect opportunity to showcase how I've grown as an artist. When I'm not playing I'll be running around checking out the other artists on the lineup; I've never seen a full DnB set live so I'm SUPER stoked to finally get the full experience! 
Cultivating a wide variety of musical talent, Deadbeats offers a connectedness among crowds that may normally be separated into niche markets and events. Denver being the 'bass capital of the world,' there is great potential for music lovers of all kinds and walks of life to be brought together under one lineup, and Deadbeats has done just that, time and time again! There is so much room to discover up-and-coming artists and subgenres that the audience may have never been exposed to before, which has played a vital role in Denver's thriving electronic music scene! From an artist's perspective, we do not have to fit any specific mold to work with Deadbeats, and that invites us to showcase true versatility within our own sets as well. It's amazing to be a part of such a community!"
SUPERAVE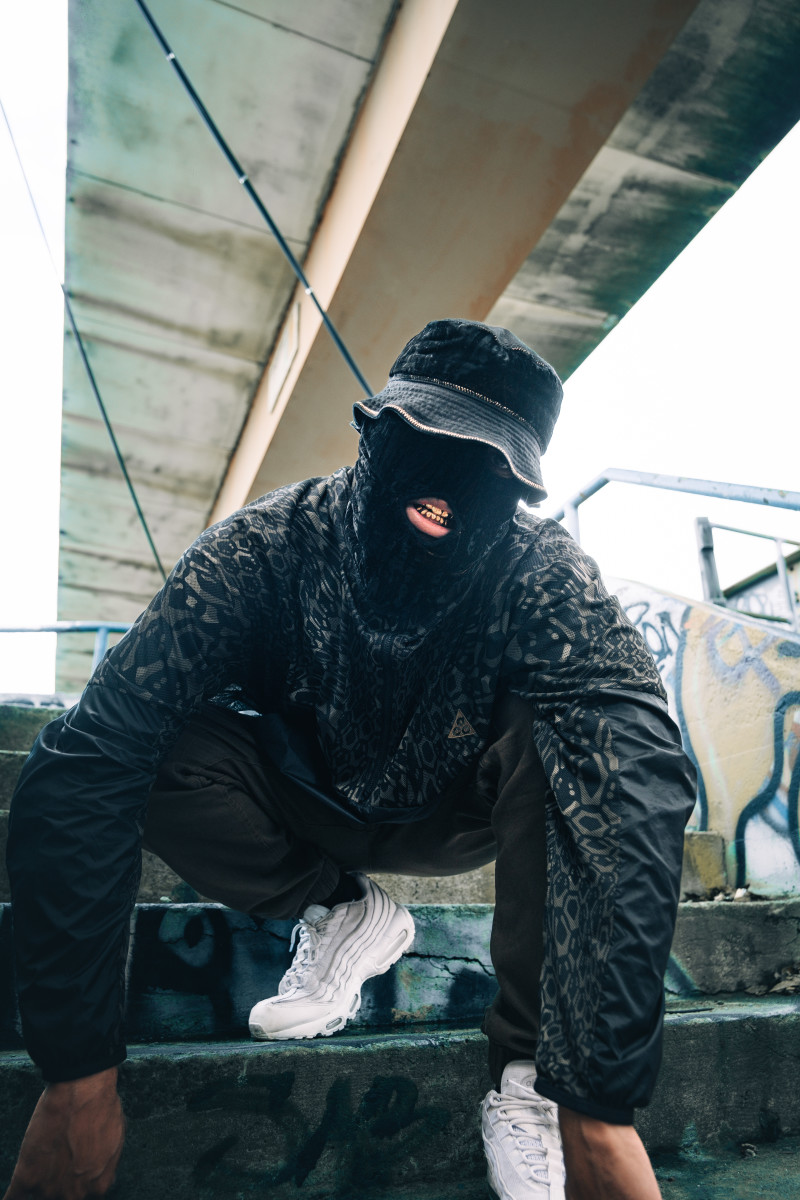 c/o Press
"Whenever the Deadbeats family gets together it feels something really special and something you won't find anywhere else. We all get to benefit and grow from the spotlight they put on us, from your headliner to someone like me who got their first look because of the Deadbeats. It feels good to have the level of belief from them.
I had the best time at the Jamboree last year. Its one big cookout with all your friends with a giant show right in the middle. Good music, good food, and good people, its really all you can ask for. This year I'm going B2B with my bro HEYZ and were popping off early.
Zeds Dead and Deadbeats has paved the way for the scene so artist like myself in every way. A major way is bringing us out to Denver and allowing us to put on showcase for one the biggest, if not the biggest fanbases in our scene. I remember last year standing off to the side on the Jamboree stage the day after I played DeadRocks, looking out into the sea of people and just thinking: Damn, Deadbeats just took over Denver."
HEYZ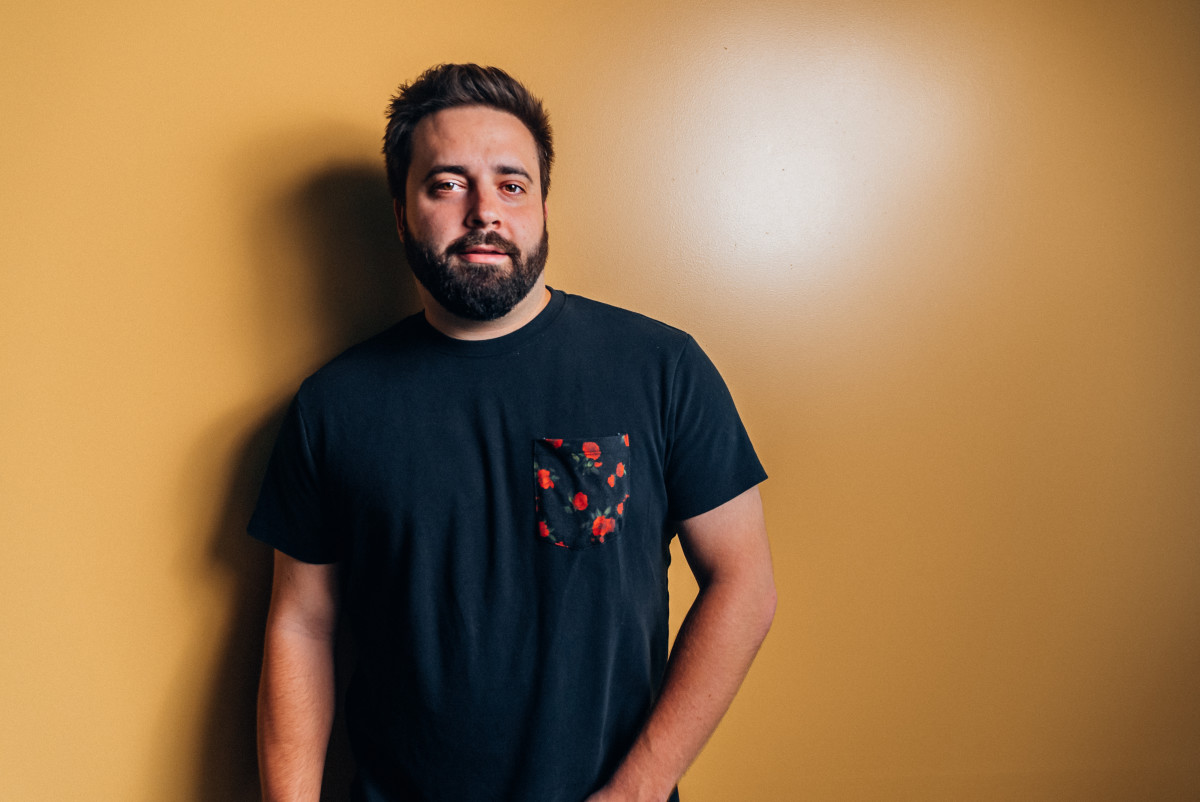 c/o Press
"Zeds Dead are the GOATS so every time I get to do a deadbeats even it's an honor. When I got signed to Deadbeats it really opened up a floodgate of opportunities like getting an agent, playing more shows and getting my music in front of more people. It's special to be associated with so many talented artists that are also genuinely great people. 
I love my Deadbeats family and Deadrocks weekend always feels like a big family reunion every year. This is my third jamboree and my second time playing it, and obvi your boy has the important task of hosting the hot dog eating contest. I'm most excited about my b2b with SuperAve but crowning the next GLIZZY gobble king/queen is very important to me and the entire world.
It's crazy, every Deadrocks we feel like it's a holiday for the whole town and everyone is locked in for the entire weekend. I just moved to Denver in January so this will be my first Deadrocks as a Denver resident! Denver is the bass capital of the world and Zeds Dead is the president."
KUMARION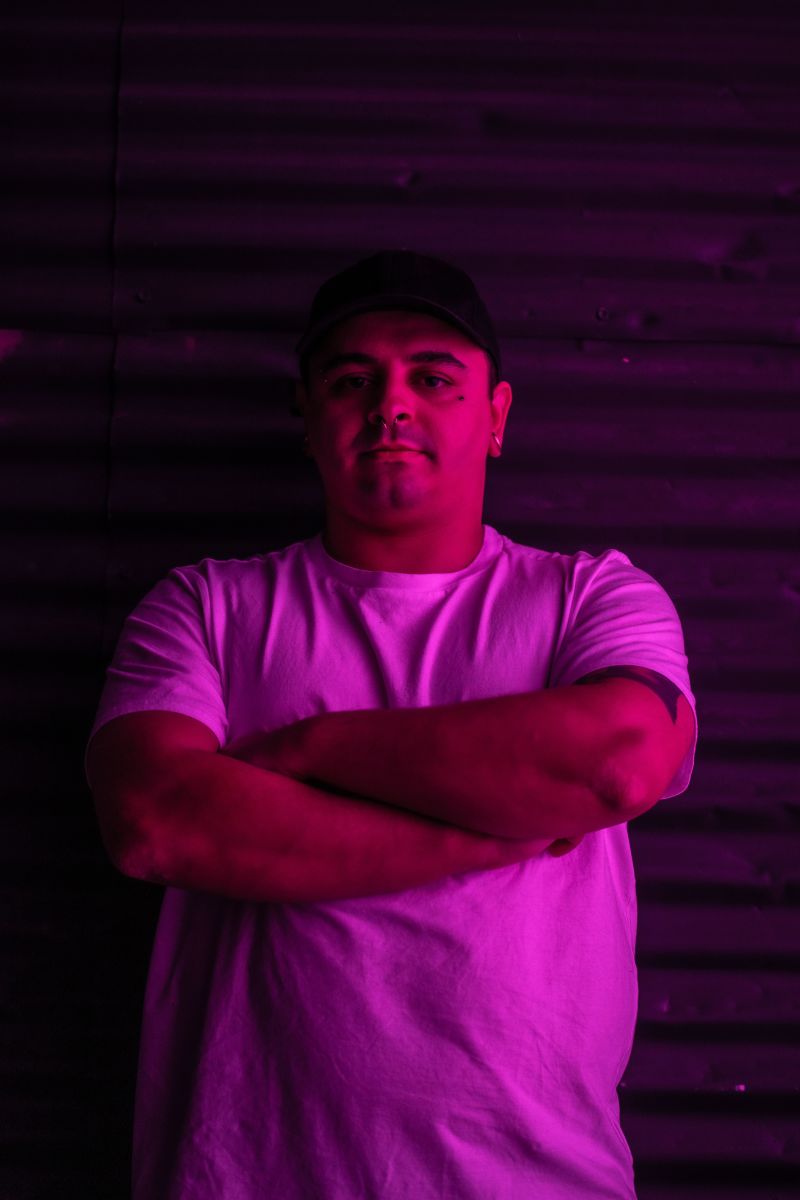 c/o Press
"The Jamboree is a really great place to mingle with everyone behind the scenes making this happen, and the fans who attend them alike. The setting in which it takes place at Denver's Civic Center Park is a great setting to bring the community together for something a little more laid back!
The Jamboree is one of my most favorite events of the year! Really looking forward to gettin back with Smoakland rinse some DnB at the best day party in the U.S.
For me, Deadbeats has played a crucial role in bringing DnB to the masses in the U.S., let alone just Denver. I see Deadbeats stickers and merch everywhere I go around this city. People genuinely put their trust in the label as a whole to be the tastemakers, and they've fulfilled that duty! I'm happy to be able to be apart of that."
SMOAKLAND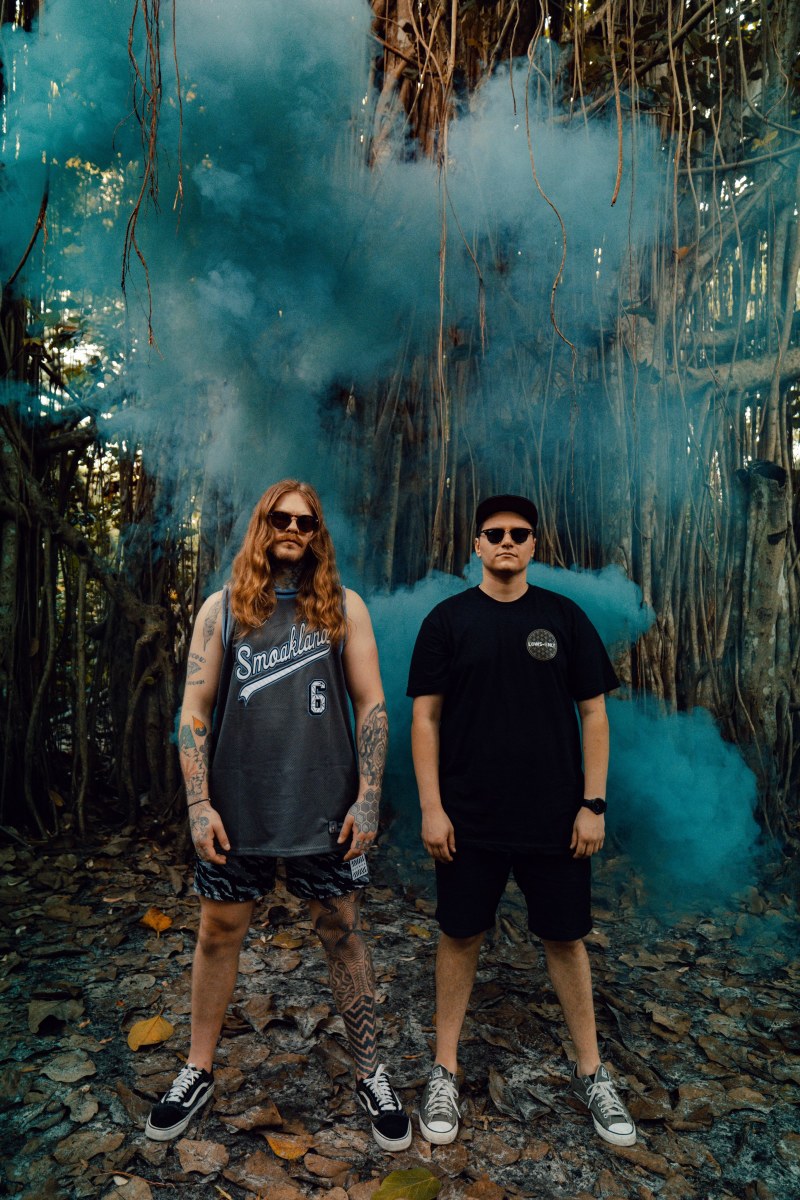 c/o Press
"It's truly amazing to be working with people like Zeds Dead. We've supported them for the past decade, so to be a part of any Deadbeats event is a dream come true. They have given us such great opportunities and opened so many doors for our career by supporting us with their platform. We wouldn't be where we are today without Deadbeats.
We are so excited to be able to share our side project "Liquid Smoak" with the Denver Deadbeats family. This project holds a very special place in our hearts. So to be able to do a back to back with our brother Kumarion is such a treat. We have an absolutely amazing set planned for the Jamboree, we can't wait to tear it up! We're also looking forward to participating in the dunk tank! Come dunk us if you think you got what it takes!
Deadbeats has such a huge role and impact on not just the Denver bass scene, but the whole American bass scene. They are providing a platform for electronic artists all over the world to be able to share their music. Deadbeats is putting on so many up and coming talented producers, it is so awesome to see. We've been following ZD and Deadbeats since before Smoakland was even a thing, so the community they've created means so much to us. Whether you're behind the scenes, backstage, or in the crowd you're treated like family. That's why the Deadbeats community is so special."
Tickets for the Red Rocks shows are currently sold-out. For more information on the 3rd annual Backyard Jamboree, including lineup details and ticket availability, click here. For tickets and additional information on Zeds Dead's concluding headlining show at the Mission Ballroom on July 4th, head here.
FOLLOW ZEDS DEAD:
Facebook: facebook.com/zedsdead
Instagram: instagram.com/zedsdead
Twitter: twitter.com/zedsdead
SoundCloud: soundcloud.com/zedsdead
FOLLOW DEADBEATS:
Website: deadbeatsofficial.com
Facebook: facebook.com/deadbeats
Twitter: twitter.com/deadbeats
Instagram: instagram.com/deadbeats
Soundcloud: soundcloud.com/deadbeatsrecords
Tagsterms:DeadBeatsZeds Dead

By Mikala LugenFollow mikalalugen
Sign up for our