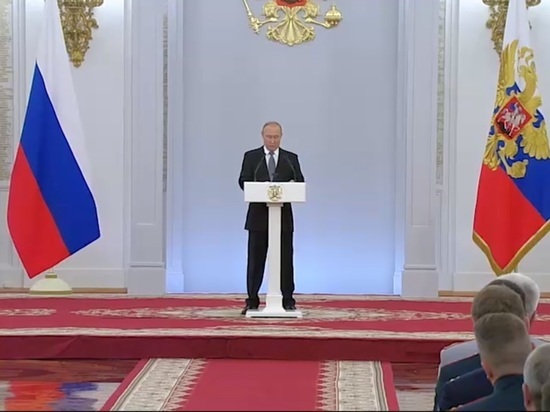 Photo: Frame from video.
Russian President Vladimir Putin spoke today to graduates of military universities in the Kremlin.
He noted that the country is now going through another series of trials.
"Yes, there are restrictions, but they are and will be overcome in the civil sector," the head of state emphasized.
The Russian leader also drew the attention of the audience that there has never been a time in history when we felt that there was no need to do anything.
"The country has always gone through trials," the President noted once again.
Источник www.mk.ru