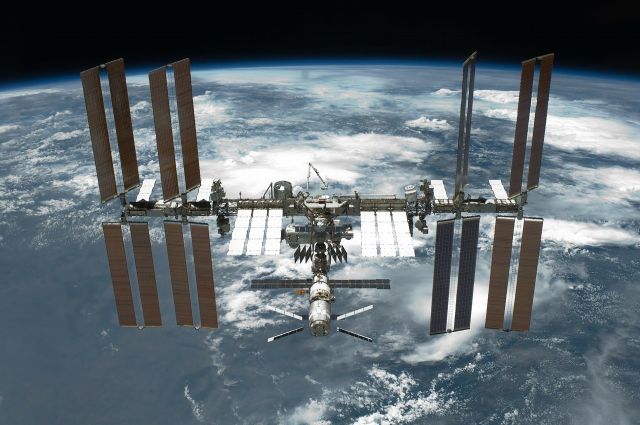 Russian cosmonauts Oleg Artemiev and Denis Matveev unfurled a copy of the Victory Banner in outer space, TASS reports.
The banner was deployed on the Nauka multifunctional module. on the eve of Victory Day. During the broadcast, the Russian anthem was also played on the Roskosmos website.
It is known that the cosmonauts previously found a wire at the space station and manually stitched it along the perimeter of the banner. The specialists of the mission control center, in turn, calculated the most convenient moment for unfolding the banner.
The idea to take a copy of the Victory Banner into outer space was voiced by Oleg Artemyev a few days ago.
« The initiative was supported at all levels. No one remained indifferent," said Dmitry Strugovets, head of the press service of the state corporation, in his official Telegram channel.
It was also previously reported that Russian cosmonauts cooked an Easter cake on board the ISS in honor of the main Christian holiday – the Resurrection of Christ .
Источник aif.ru