Just shy of two years since the series' fourth installment, Gouldian Finch 5 has finally arrived, seeing bitbird fully embrace "art bass" as it brings together two dozens of forward-thinking artists for 21 genre-defining tracks.
Operating on their vision to "create forever," bitbird has always been defined by its art-forward approach to bass music since it was founded by San Holo and Thorwald van den Akker. Throughout the years, the tastemaker label has carved a unique space for eclectic electronic music, but Gouldian Finch 5 marks the first time its unique sound is distinctively described as "art bass."
"As producers we are always looking for that unheard of note, that feeling that comes with a beautiful chord progression, that grabs you and gives you goosebumps," van den Akker tells EDM.com. "Art bass is music that moves you in all ways, wether or not you are actively listening, enjoying it at a rave, or by yourself. It's emotive, expressive and promoting producers to find their own voice."
According to a press release, art bass was developed as a response to the commercialized formula of future bass music. Driven by a constant desire to create something unique and expressive while defying conventional genre boundaries, art bass delves into innovative sonic choices and conceptual depth, aiming to evoke emotions beyond the pure party atmosphere that's common within electronic music.
Scroll to ContinueRecommended Articles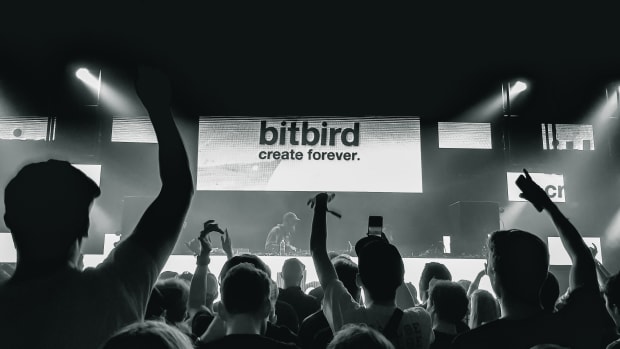 MUSIC RELEASESSan Holo's bitbird Embraces "Art Bass" Direction In New Compilation, "Gouldian Finch 5"
The dazzling, 21-song project features gems from Wavedash, San Holo, Pauline Herr, MELVV and more.
By Konstantinos KarakolisAug 15, 2023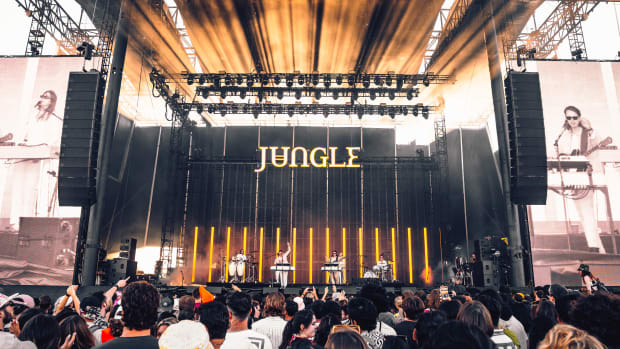 MUSIC RELEASESJungle Unveil Fourth Studio Album and Film, "Volcano"
"Volcano" perfectly encapsulates Jungle's signature funk and radiant warmth.
By Brooke BiermanAug 15, 2023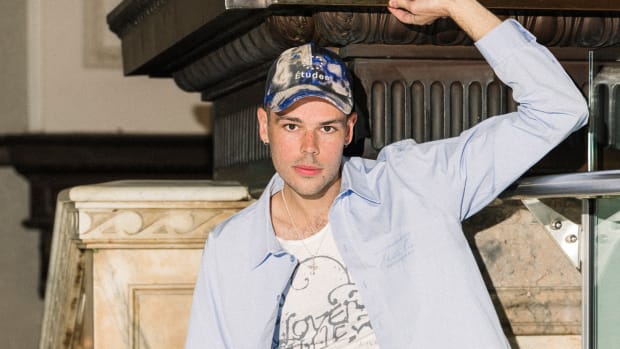 MUSIC RELEASESUnderground Vibes | 091
1tbsp, LEFTI, omniboi and more are featured in this week's installment of "Underground Vibes."
By Konstantinos KarakolisAug 15, 2023
Gouldian Finch 5 might be the most colorful and explosive compilation from bitbird to date. Featuring an impressive 29 artists, the tracklist ebbs and flows through bass-driven drops and mesmerizing ambiance, while shining bright with the creative freedom that both the label and its artists live and breathe.
Wavedash kickstarts Goulding Finch 5 with the playful "WALK UP" before bitbird regulars Darby, Tails and wes mills enchant listeners with their dancefloor-ready sounds. Tracks such as "Love" by JB Hain and "Focus" from Synova and Byegone add a unique dimension while Pauline Herr and joegarratt's collaboration "heartbreak" makes for one of the compilation's most heavy-hitting tracks.
Gouldian Finch 5 also includes tracks from the likes of OBLVYN, barking continues, MELVV, Daktyl, Eastghost and many more. Take a listen below.
FOLLOW BITBIRD:
Facebook: facebook.com/bitbirdofficial
Instagram: instagram.com/bitbird
Twitter: twitter.com/bitbird
Spotify: spoti.fi/3ORVHGV
Tagsterms:New MusicSan HoloBitbird

By Konstantinos Karakolis
Konstantinos Karakolis is a freelance music journalist based in Athens, Greece. Karakolis, who also produces electronic and hip-hop music, has been a steadfast contributor to EDM.com for over four years, focusing predominantly on music reviews. He also curates the brand's "Underground Vibes" series, where he showcases unheralded musicians representing the next wave of dance music.
Sign up for our