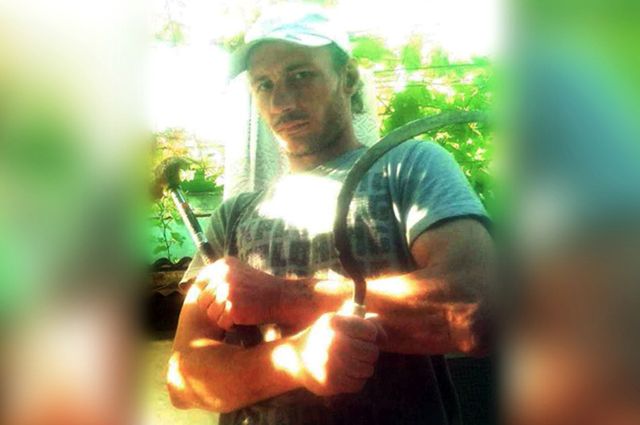 The main defendant in the high-profile criminal case of the "Krasnodar cannibals" Dmitry Baksheev died on February 16, 2020 in the tuberculosis hospital of Rostov-on-Don, where he was taken after a trial in Krasnodar. The administration of the Federal Penitentiary Service for the Rostov Region then reported that the man died from a long-term chronic illness — he suffered from diabetes mellitus and suffered from tuberculosis for a long time. But Baksheev's lawyers considered the reason given unconvincing and sought a thorough investigation, which yielded results.
Last autumn endocrinologist of the therapeutic department of the branch of the Interregional Tuberculosis Hospital No. 19 of the Federal Penitentiary Service of Russia (MOTB-19) Lusine Grigoryancharged with causing death by negligence. According to investigators, she prescribed Dmitry Baksheev incorrect insulin therapy while taking medications that increase blood glucose. This led to the fact that the "Krasnodar cannibal" fell into a diabetic coma and died. The case against Grigoryan is currently being considered by the court. And in February of this year, a case was initiated against her boss, the head of the branch of the Interregional Tuberculosis Hospital, Tigran Mkrtchyan. But this became known only now.
As the Krasnodar lawyer Aleksey Avanesyan explained to AiF.ru, for unknown reasons, the investigator did not inform him in time about the initiation of a criminal case against Tigran Mkrtchyan . About this fact, the defender of the "Krasnodar cannibal" It became known from the recently adopted resolution, according to which the wife of Dmitry Baksheev, Natalya, was recognized as a victim in a criminal case on the death of her husband.
"The circumstances established during the procedural check indicate that Mkrtchyan T.R. committed a crime under Part 2 of Art. 293 of the Criminal Code of the Russian Federation — negligence, that is, improper performance by an official of his duties due to dishonest and negligent attitude to the service or duties of the position, which negligently entailed the death of a person, — the resolution says.
By the way, lawyer Alexei Avanesyan still believes that the "Krasnodar cannibals" nicknamed in the media the Baksheevs were found guilty of unfounded murder. In his opinion, they simply found a dismembered corpse in a wasteland in Krasnodar, parts of which they took with them because of their marginal lifestyle. The defender repeatedly stated that the real criminal was not found and escaped punishment. Meanwhile, Natalya Baksheeva continues to serve her sentence in a colony for murder.
Rate the material
Источник aif.ru