After years of garnering attention and amassing millions of views on social media, the dance music phenom that is Afterlife finally descended upon Los Angeles for its highly anticipated West Coast debut. 
Emerging from the creative minds of Tale Of Us, the melodic techno purveyors' productions have captivated audiences the world over with their mesmeric visuals paired with their contemporary melodic techno sounds. This unique pairing was on full display for two nights on a massive LED screen, which was erected in the grassy fields of Los Angeles State Historic Park.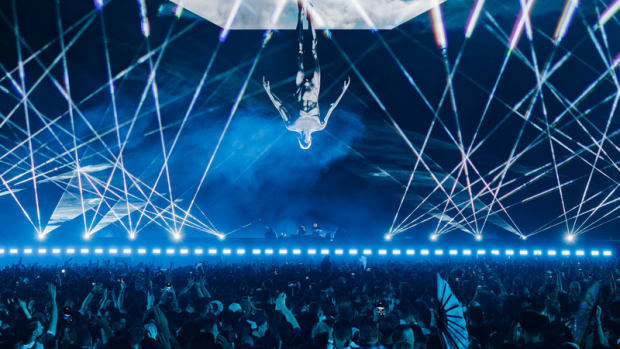 Damiano Alessandri
Framed by the downtown skyline to the left and the Elysian Hills to the right, the enormous display was breathtaking. With each passing larger-than-life graphic, the crowd would glow, illuminated by the brilliance of each individual smartphone hoping to capture a snippet of the ominous visuals.
Of course, the eye-popping creations projected onscreen would read more video game content were it not for the accompanying symphonic concoctions. Curated by some of the genre's most in-demand acts, this 21st-century coupling was embodied by sheer euphoria from concertgoers at the park.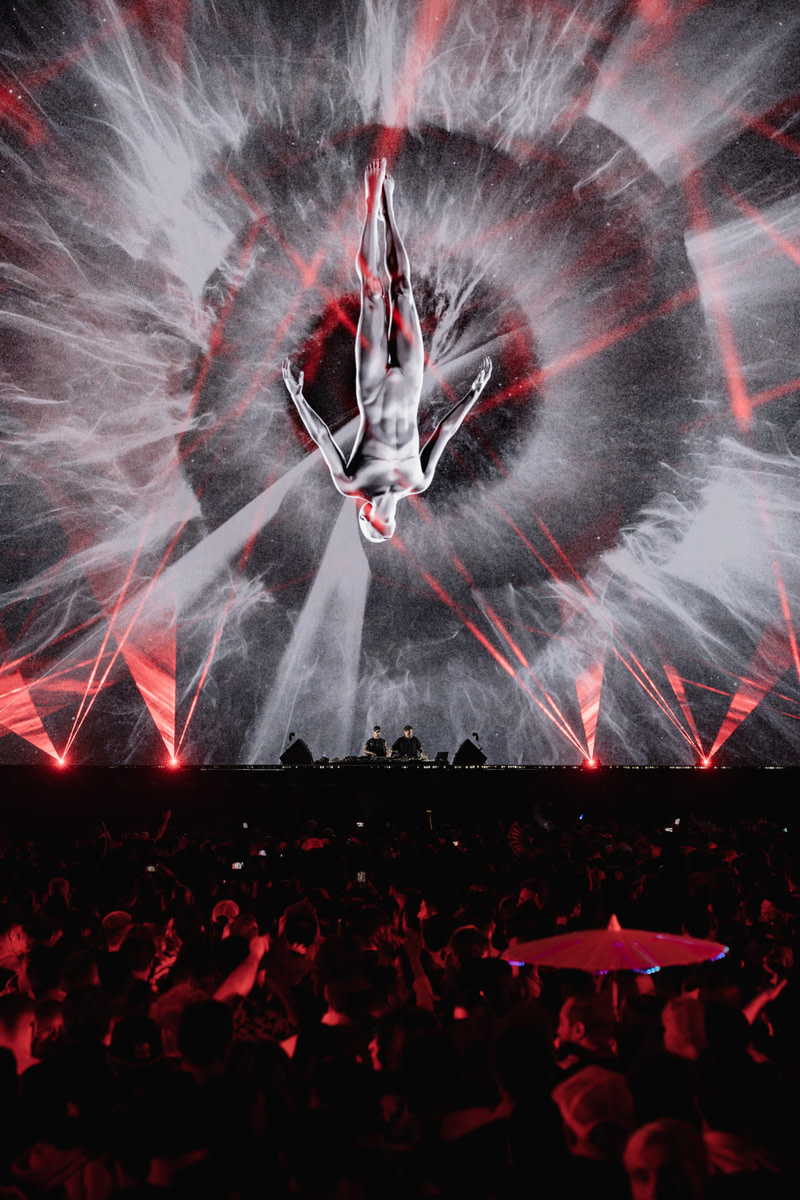 Damiano Alessandri
Scroll to ContinueRecommended Articles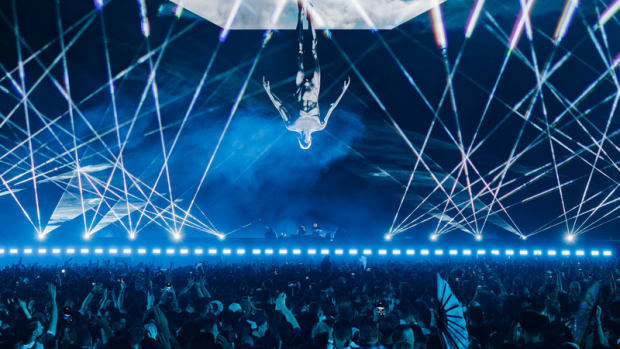 EVENTSTale of Us and Friends Captivate Los Angeles With Breathtaking West Coast Debut of Afterlife
The viral sensation took over the City of Angels for two mesmerizing nights in mid-October.
By Ulises VargasOct 25, 2023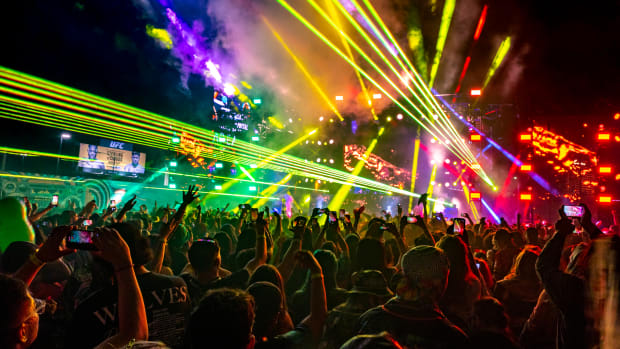 EVENTSAubrey Marcus' Transformative ARKADIA Festival Returning to Vegas With The Glitch Mob, TroyBoi, More
Billed as the "festival of a more beautiful world," ARKADIA encapsulates electronic music culture in its own unique way at the intersection of wellness and hedonism.
By Carlie Belbin and Jason HefflerOct 25, 2023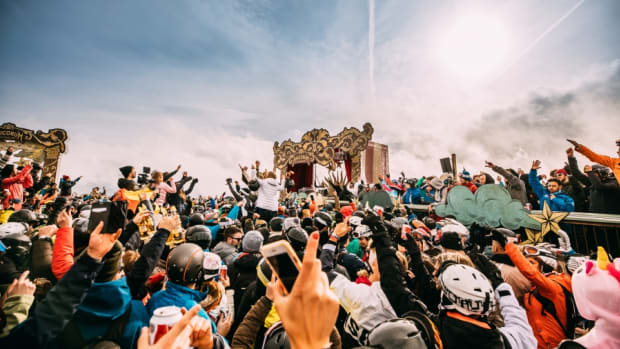 EVENTSArmin van Buuren, Sebastian Ingrosso, Afrojack, More Confirmed for Tomorrowland Winter 2024
Next year's frozen festival will also feature performances from Lost Frequencies, Netsky, Steve Aoki, Da Tweekaz and more.
By Nick YopkoOct 25, 2023
On Friday night, when crowds were at their lightest, the grounds were awakened by the sounds of Julya Karma, followed by a standout performance by Kevin de Vries. Argy was then followed by a unique live production by Tale of Us member MRAK, who presented his show "We Don't Follow." 
By Saturday evening, the project's magnetism was unleashed as crowds easily doubled from the previous night's engagement. Rising acts like Layla Benitez and Cassian warmed up the crowds as the sun began to set behind the city's thousand-foot-tall monoliths.
As skies darkened, the dance floor erupted as the renowned Swiss duo Adriatique took to the stage. That was followed by an otherworldly production from Anyma's Genesys. The Tale of Us co-founder dazzled with his metaphysical artistry.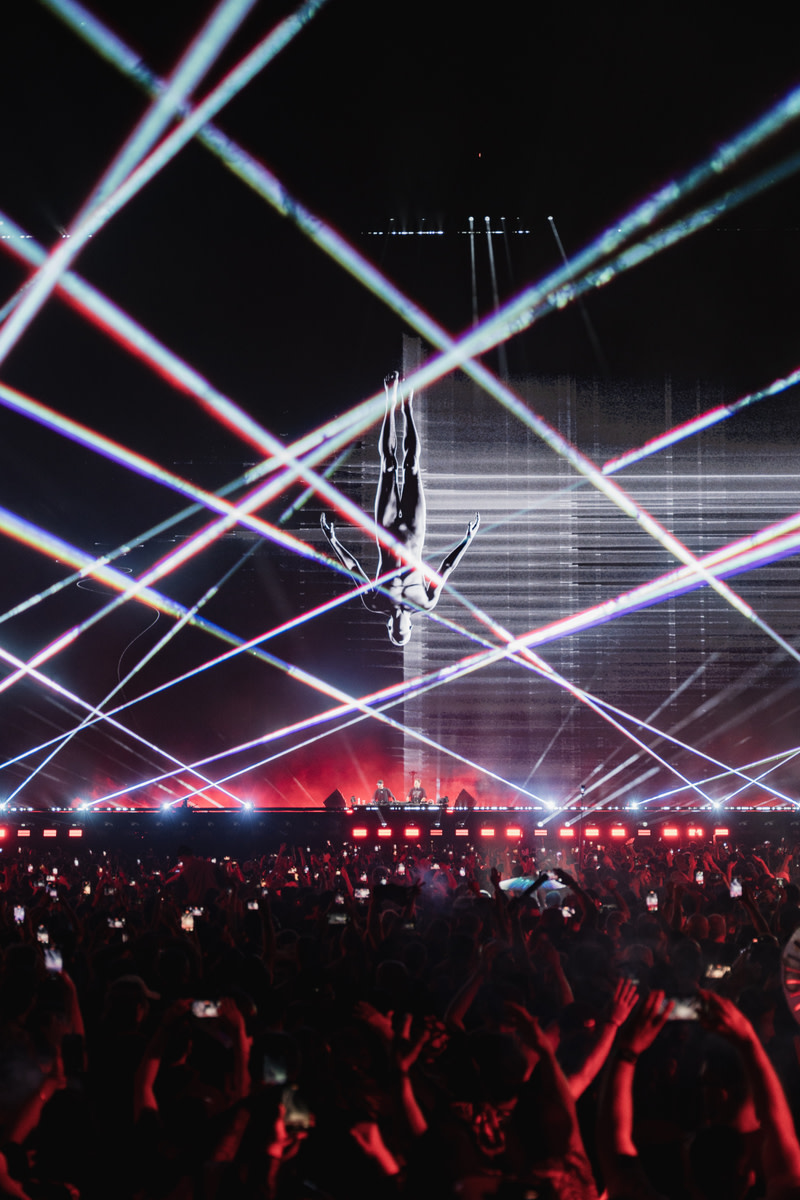 Damiano Alessandri
Speaking of Tale of Us, we would be remiss not to recall not one, but two outstanding closing sets. Like gods overseeing their kingdom, the duo stood tall behind the DJ booth as their spellbinding visuals held a tight grip on partygoers Friday and Saturday night.
Having only been a mere seconds-long clip on TikTok for most, the spectacle that is an Afterlife production finally became tangible for those in attendance. A contemporary approach to dance music expositions, Tale of Us have succeeded in their attempt to control the eye and the ear from Tulum to Los Angeles. 
FOLLOW AFTERLIFE:
Website: after.life
Facebook: facebook.com/Afterlifeofc
Instagram: instagram.com/Afterlife_ofc
X: x.com/Afterlife_ofc
Tagsterms:MRAKCassianTale Of UsAdriatiqueKevin De VriesAfterlifeArgyAnymaLayla Benitez

By Ulises Vargas
Sign up for our