Ambassador of Ukraine to Germany Melnik called his words about Chancellor Scholz inappropriate Ukrainian Ambassador Andriy Melnyk, outraged by Scholz's refusal to come to Kyiv in the spring, admitted that his words about the chancellor were inappropriate and explained them with an emotional reaction. The Chancellor earlier stated that he did not attach any importance to the statement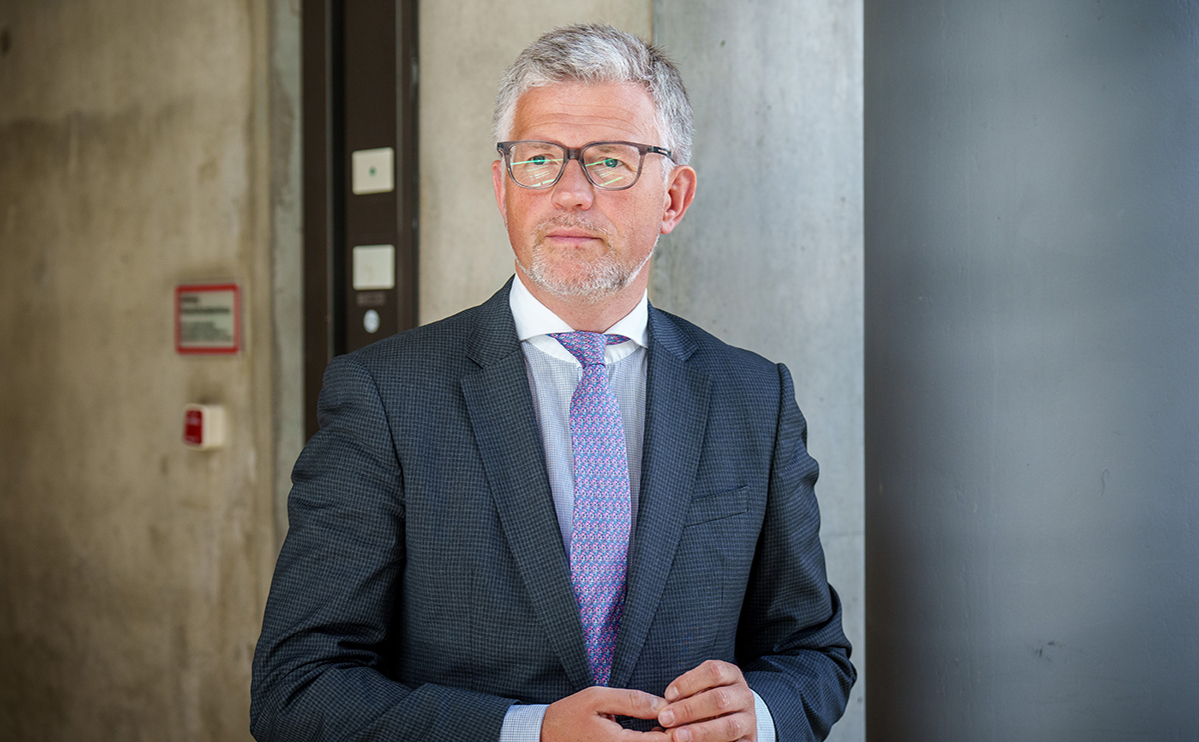 Andriy Melnyk
Ambassador of Ukraine to Germany Andriy Melnyk, who in May called German Chancellor Olaf Scholz "offended liver sausage" because of the refusal to come to Kyiv, admitted in an interview with Die Zeit that his words were inappropriate.
"Yes, it was probably inappropriate, it was an emotional reaction. <…> Perhaps I should have chosen a different word, but this feeling corresponded to the opinion of the whole of Ukraine, — the diplomat said. In his opinion, Scholz did not come to the country in the spring for far-fetched reasons. Earlier, the German chancellor said that he could not visit Kyiv until President Frank-Walter Steinmeier was there.
At the same time, Melnik believes, diplomats should not always restrain their emotions: "Diplomat— not a robot. <…> Especially in turbulent times, people need emotion and passion. According to the ambassador, if the President of Ukraine Volodymyr Zelensky did not show any emotions and did not cheer up the inhabitants of the country where the Russian military operation has been taking place since the end of February, "there would not be such a strong unity in society to resist the superior force of Russia."
Melnik also said that Zelensky, in a recent telephone conversation with Steinmeier, invited the German president to Ukraine for the second time: "We are still waiting for his visit to Kyiv." Steinmeier wanted to visit Kyiv with the presidents of Poland, Lithuania, Latvia and Estonia in April, but said that the Ukrainian side denied him a visit. According to Bild sources, the reason was "close ties"; President of Germany with Russia in recent years, as well as his support for the Nord Stream 2 gas pipeline project. Later, the press service of the President of Germany reported that both leaders talked on the phone and were able to overcome "annoying factors"; in relations between the two countries.
Scholz did visit Ukraine in mid-June, he came to the capital with French President Emmanuel Macron and Italian Prime Minister Mario Draghi. The chancellor noted earlier that he did not attach importance to Melnik's statement about the "offended sausage", since hostilities have been going on in Ukraine for months and it is not worth "putting on golden scales" every word of Kyiv. However, Melnik decided to apologize to Scholz.
On July 9, Zelensky signed a decree dismissing Melnyk from the post of ambassador. In an interview with Zeit, the diplomat said that he would stay in Germany for another two or three weeks and did not yet know what he would do next, but "there are proposals from Kyiv." Bild, citing sources, reported that he could take a position in the Ukrainian Foreign Ministry.
Read on RBC Pro Pro Parallel import of equipment: what is wrong There are more and more Pro Sellers on Ozon and Wildberries. How it will change marketplaces Articles Pro How billionaires protect themselves from inflation: options from Munger and Dalio Articles Pro Half a year left: what you need to know now about electronic powers of attorney Pro instructions What is it and why is it dangerous Articles Pro Monkeypox was recognized as an emergency. Which companies will make money on this Forecasts Pro Why investors buy the Armenian dram and ignore the Rand of South Africa Articles Authors Tags Subscribe to Telegram
Источник rbc.ru