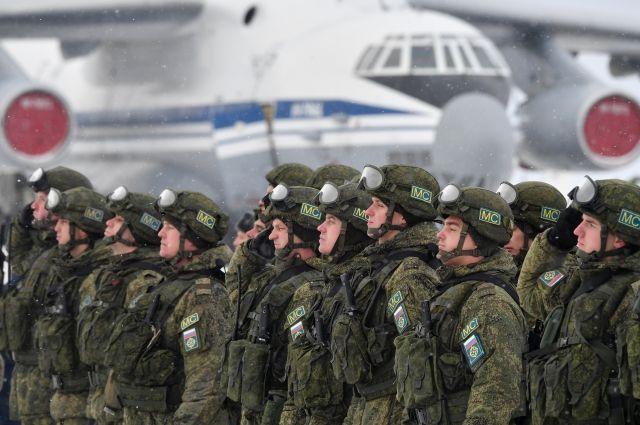 The seventh aircraft of the military transport aviation of the Russian Aerospace Forces with Russian peacekeepers from the CSTO forces arrived in the Moscow region from Kazakhstan.
According to the press service of the Russian Ministry of Defense, three An-124 aircraft and four Il-76 aircraft landed at the Chkalovsky airfield near Moscow.
Now the personnel are heading to the permanent deployment point.
Earlier on January 15, 10 aircraft arrived at the airfield in Ivanovo, and two more to the Moscow region.
Russian, Belarusian, Armenian, Tajik and Kyrgyz peacekeepers from the CSTO forces arrived in Kazakhstan last week to help stabilize the situation amid mass protests.
The withdrawal of peacekeepers from this republic began on January 13 and will last until January 19.
Источник aif.ru