In the ever-expanding circus of digital tech absurdities, the latest sideshow attraction is MUSIXY.ai, a streaming platform claiming to be the world's first to exclusively feature AI-generated music.
Dripping in snake oil, MUSIXY.ai puts the "meh" in melody. By featuring dodgy tracks that are banned from other platforms, the company plans to become the "Spotify for AI hit songs," according to a press release shared with EDM.com.
While MUSIXY.ai also claims to be "the world's first AI music label," its website paints a different picture. More a marketplace than a streaming hub, the site harkens back to the contentious HitPiece, the proprietors of whom were lambasted by the music industry for selling NFTs without artists' knowledge or permission.
In the absence of a discernible music distribution infrastructure, the MUSIXY.ai website simply embeds YouTube videos containing AI-generated music, the legality of which is ambiguous. In fact, many of the videos appearing on the platform aren't playable because the YouTube accounts behind them were terminated due to copyright violation.
Scroll to ContinueRecommended Articles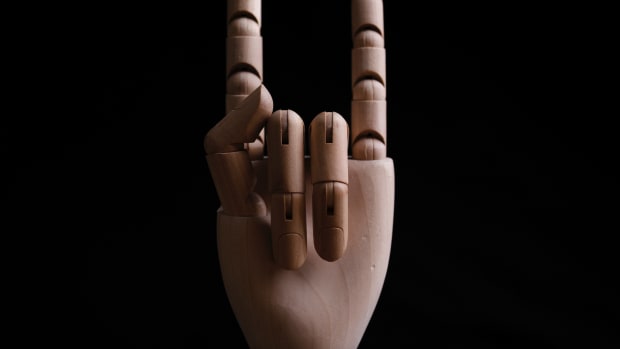 INDUSTRYThe World's First Streaming Platform Exclusively for AI-Generated Music is Where Dignity Goes to Die
MUSIXY.ai also functions as a marketplace where subscribers can purchase the rights to dubious AI-generated songs and resell them for a profit.
By Jason HefflerSep 14, 2023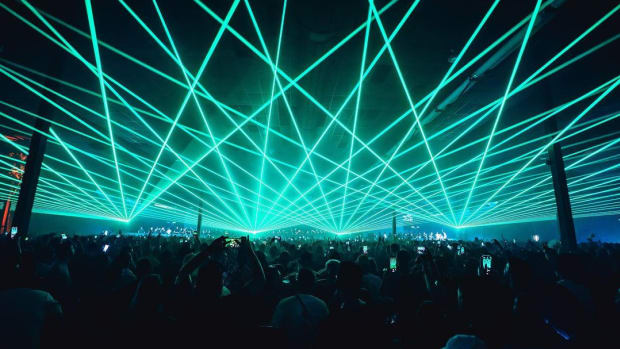 EVENTSZamna Infuses the Essence of Tulum Into Miami With Dark and Whimsical Event
Energizing sets from Ann Clue, Deniz Bul and more set a euphoric tone all night long.
By Rachel FreemanSep 13, 2023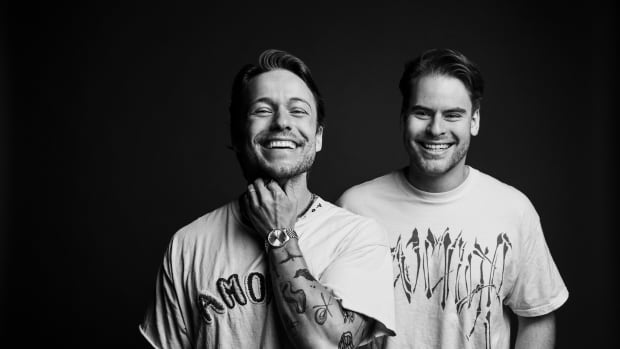 EVENTSSIDEPIECE Announce Their Biggest Tour to Date, "Home Run"
Special guests to DJ on the tour include house music icons Mark Knight and Gene Farris, among others.
By Jason HefflerSep 13, 2023
However, the marketplace still offers subscribers a chance not only to purchase the rights to these Frankensteinian mashups, but also resell them for a profit. For example, a goofy AI cover of Adele's "Hello" sung by a deepfake Kanye West is listed for 702€, or roughly $748. Users can "earn up to 600% overnight," reads the MUSIXY.ai website.
"Anyone can use and monetize AI vocals of famous singers at will and for free if they are marked 'unofficial' to avoid confusion," said MUSIXY.ai founder and CEO Can Ansay. "Thanks to the AI revolution and MUSIXY.ai, any talented producer in the world can now produce and monetize a hit song with any famous voice in any language, thus multiplying the probability of hit songs."
Having been accused of exploiting the pandemic for its business opportunities, Ansay is a controversial figure. Despite a ban in Germany, his eHealth company offered civilians "dubious" coronavirus tests, Die Ziet reported. Ansay also launched an AI bot for personalized therapy options and "created free online COVID-19 self-test certificates," according to his LinkedIn profile.
"Because of Covid, there are such great opportunities," Ansay is quoted as saying in January 2022.
It's worth noting that MUSIXY.ai includes a disclaimer at the bottom of its website. "All vocals and chatbots of famous people used are AI-generated and unofficial. The famous people are not affiliated with us in any way," the disclaimer reads. "We do not accept any liability, especially for any damage caused by the chats due to wrong advice, especially in the fields of health, finance and politics."
Tagsterms:Artificial IntelligenceMUSIXY.aiMusic StreamingAI

By Jason Heffler
Sign up for our