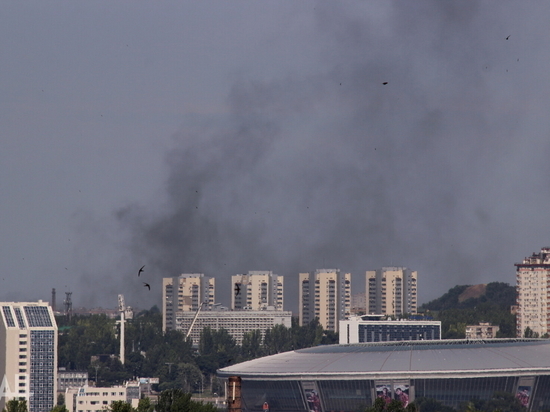 Photo: DAN.
The press service of the Ministry of Emergency Situations of the DPR reported the death of two firefighters who arrived to extinguish a fire at the Topaz plant, which arose after the shelling of the Armed Forces of Ukraine.
According to the Ministry of Emergency Situations, the firefighters' car stopped at the passenger stop "Topaz "and at that moment, seven meters from him, there was an explosion of a projectile fired from the side of the Ukrainian troops.
"A firefighter died on the spot, three more rescuers and a driver were hospitalized with various injuries," the DPR Ministry of Emergency Situations reported to DAN.
The driver of the fire truck later died in the hospital.
Donetsk Mayor Oleksiy Kulemzin wrote on his Telegram channel that the shelling of the city continues, heavy smoke was recorded in the area of ​​​​the Hladkovka microdistrict. The Voroshilovsky district of the city also came under shelling. One of the buildings of the Donetsk National University and nearby residential buildings were damaged, he noted.
Источник www.mk.ru