"More" – summet
summet's debut album axiom is a stunning testament to his skills and creativity. Out via KUMO Collective, it spans seven tracks in length, with the infectious "more" being a definite standout.
"Fossilized" Ft. Stephen Geisler – DNIE
Montenegro-based trailblazer DNIE has just enlisted Stephen Geisler for his latest single "Fossilized," which masterfully showcases his unmatched knack for infectious melodies and clean sound design.
"No One To Help" – Moosa Saleem & CRÈME
Multi-talented artists Moosa Saleem and CRÈME are crafting immersive vibes on "No One To Help," an honest tune that is driven by gritty basslines and infectious vocals.
"Rock With Me" – Sparkee
Incorporating funky chords, groovy basslines and dancefloor-ready drums, Sparkee's "Rock With Me" is a funky, disco-pop anthem that shouldn't be missed.
"Rootkit" – Emurse
Coming to vibe.digital, Emurse is combining heavy-hitting basslines and otherworldly sound design on "Rootkit," a brain-melting bass single.
Scroll to ContinueRecommended Articles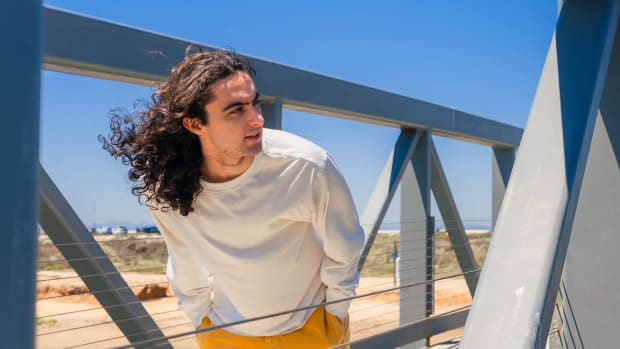 MUSIC RELEASESUnderground Vibes | 082
summet, DNIE, Moosa Saleem, CRÈME and more are featured in this week's installment of "Underground Vibes."
By Konstantinos Karakolis10 seconds ago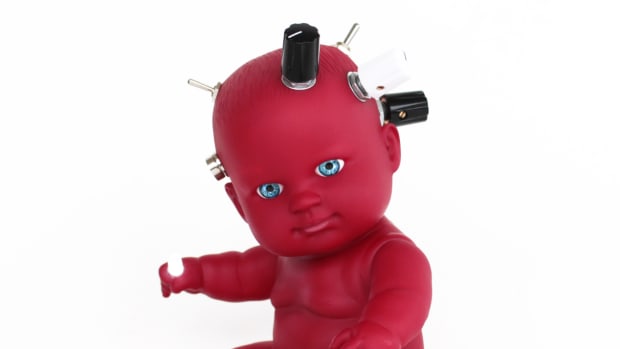 GEAR + TECHThere's No Calming This Creepy, Light-Sensitive Baby Synthesizer
The Baby Bot Light Theremin: Powland Edition is Moon Armada's latest Frankenstein-like synth creation in an existing line of unique designs.
By Cameron SunkelJul 30, 2022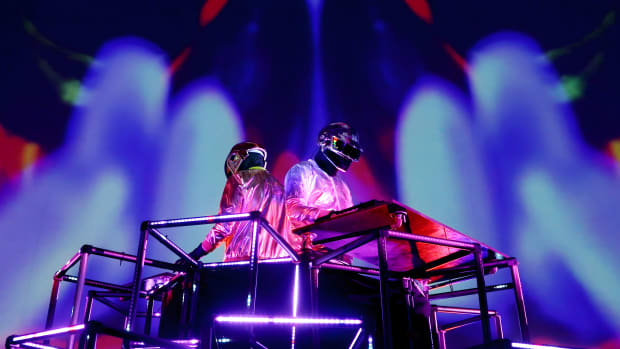 NEWSThere's a 360° Daft Punk-Inspired Show Coming to Los Angeles' Largest VR Dome
A live performance inspired by Daft Punk's "Random Access Memories" is coming to the L.A. Wisdome.
By Cameron SunkelJul 30, 2022"Mirrors" – Dubsound
Promising duo Dubsound have made their return to Suit of Bullets with "Mirrors," a heavenly combination of ambient melodies, ethereal vocal samples and nostalgic melodies.
"Catch A Vibe" feat. L'Marco – Rich Furniss
New York-based DJ and producer Rich Furniss curates infectious tech house vibes on alongside L'Marco on "Catch A Vibe," an undisputed dancefloor heater.
"Criminal" with Artemis Orion & Stripess – Sasha Rome
Sasha Rome just unveiled his latest EP Criminal, with the title track making up for a stunning showcase of his soft house style, featuring help from Artemis Orion and Stripess.
"Marilyn" feat. Finn – Galena Crew
Part of the latest EX MEDIAS album, "Marilyn" finds Galena Crew collaborating with Finn to craft an explosive future bass anthem.
Underground Vibes | 081
Underground Vibes | 080
Underground Vibes | 079
Tagsterms:Underground Vibes

By Konstantinos Karakolis
Konstantinos Karakolis is a freelance music journalist based in Athens, Greece. Karakolis, who also produces electronic and hip-hop music, has been a steadfast contributor to EDM.com for over four years, focusing predominantly on music reviews. He also curates the brand's "Underground Vibes" series, where he showcases unheralded musicians representing the next wave of dance music.
Sign up for our